Maybe the Fed should have tapered after all.
The latest data out today shows the US economy looks increasingly strong. Though, as always, there are caveats to the data.
Weekly jobless claims ticked higher, but a lot less than expected. (Technical glitches in reporting claims for unemployment insurance have pushed claims sharply lower lately.)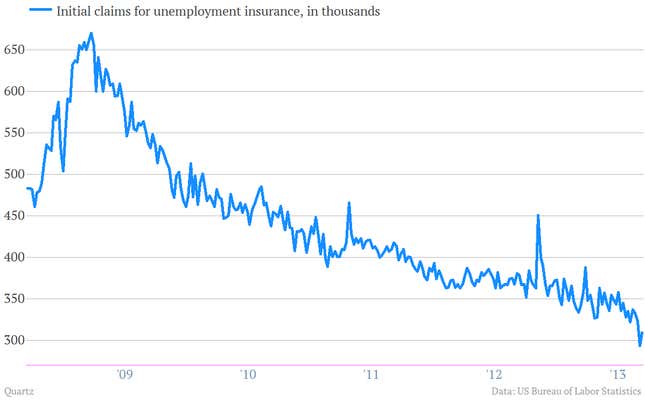 Sales of existing homes hit their highest level since 2006. That's a good sign for those worried that the recent spike in US mortgage rates would derail the recovery in residential real estate. But officials from the National Association of Realtors hinted that this might mark a near-term top for the market.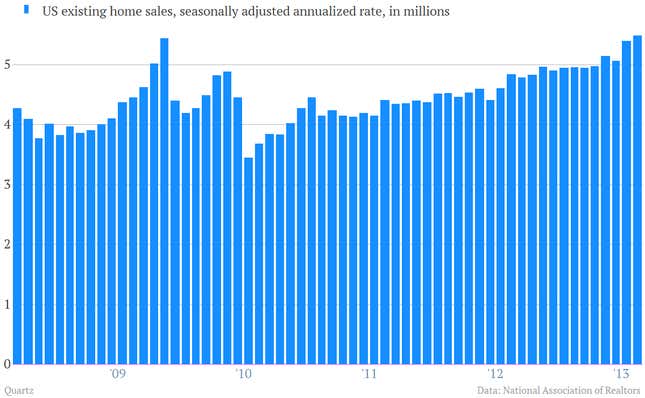 US leading economic indicators arrived slightly better than expected in August. That suggests that the economy's momentum could carry through the coming months.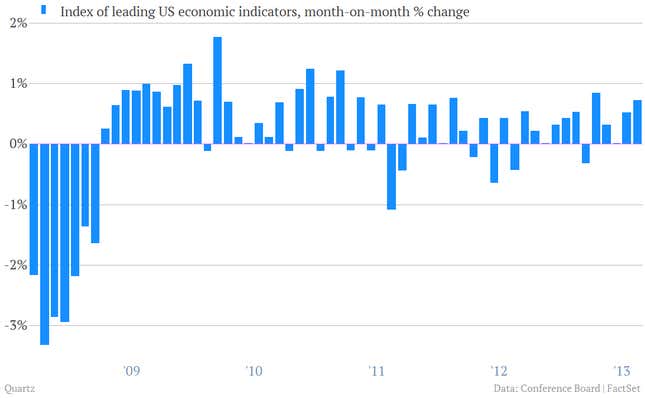 Of course, Americans often react with skepticism when informed that the US economy seems to be picking up steam. But that skepticism isn't really about the economy as a whole. It has a lot more to do with the fact that even when the economy has grown in recent years, the middle class has seen a smaller share of that growth.
As we learned this week, the income of a typical US family—a data point just updated by the US Census Bureau—is about the same level as it was way back in 1989.