The latest dollop of data on the health of the US consumer is out from the US Bureau of Economic Analysis. Here's the short version.
Consumer incomes inched up a bit more than expected. They were up 0.4% in August, compared to July. And July's figure was revised slightly higher.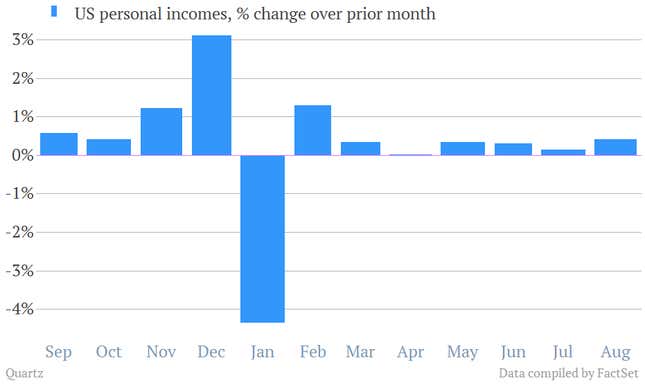 Spending rose for the the fourth straight month. It was up 0.3% month-over-month in August, compared to July.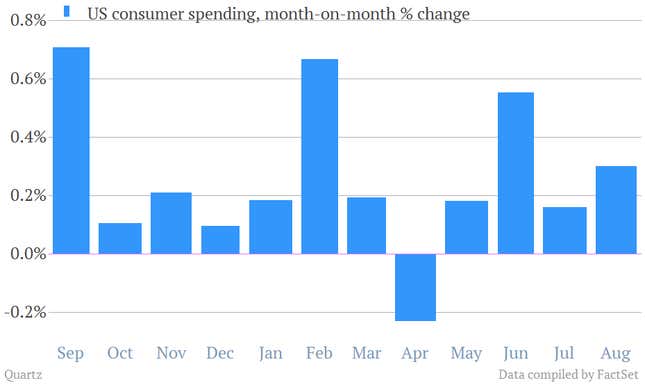 Disposable incomes, the amount left over after taxes, also rose 0.5%.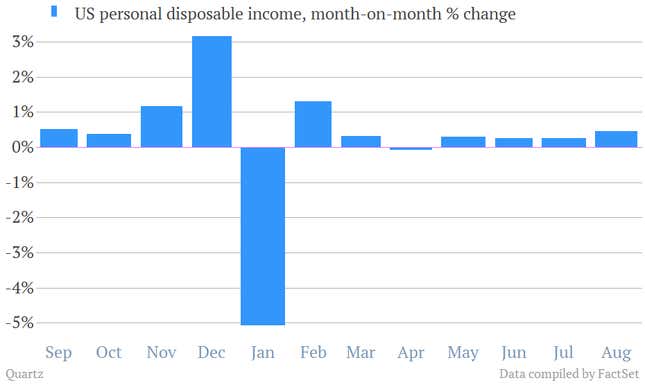 After a tumble tied to furloughs for federal workers last month, total wages and salaries rebounded.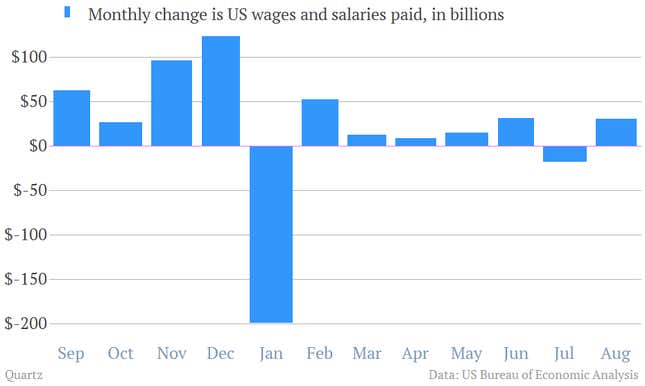 And recent consumer survey data seems to confirm the trend, suggesting that US consumers are getting more optimistic about their incomes. In short, impending doom for the US consumer is not nigh.