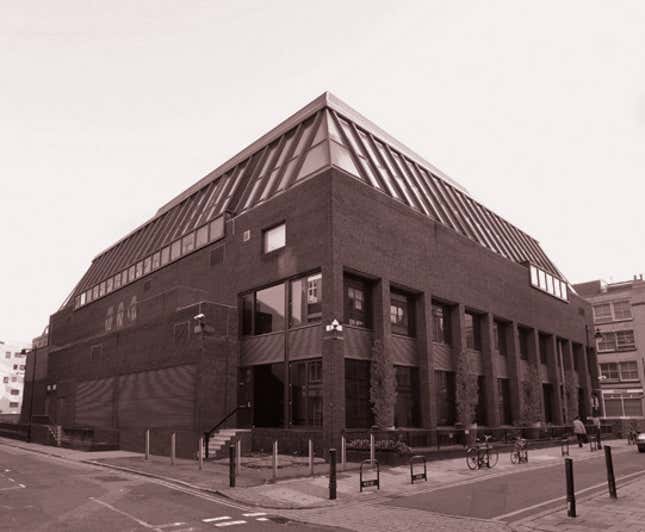 How do you speed up high-frequency trading (HFT) when you already have fibre-optic cables running from your firm's servers to the data centers where all the magic happens? Private equity firms are betting that HFT firms will pay big bucks to move their infrastructure to a secure, reliable location close to their offices. On Wednesday, central London got its first new data center, named Volta, in a decade. It's aimed squarely at the city's financial sector, which is a mile away as the crow flies.
Set up by Glebe Asset Management, a property investment company, and Apollo Global, a large private equity firm, Volta took a year to fit out. The building alone cost £25 million ($40 million), with many millions more to set up the infrastructure, which includes transformers in the basement, cooling towers on the roof, two independent connections to separate parts of the power grid, and back-up power. (Volta did not disclose the size of the investment; the £25 million figure is from public records.)
The 91,000 square-foot building, half of which will be filled with 1,600 server racks, will consume more power than the Shard, which as Europe's tallest building is more than ten times as large.  Most of that will go towards servicing high-frequency trading firms. It is connected to various trading venues, including the London Stock Exchange, as well as Basildon and Slough, innocuous commuter towns that happen to host high-frequency-trading data centers. An under-sea cable connects it to the International Financial Services Centre, homes to the European headquarters of dozens of big banks (pdf).
Still, Volta wants to be seen as cuddly and supporting local business. The company promises to make its infrastructure available in smaller chunks, suited to the needs and budgets of local tech firms, many of which are located within walking distance of the data center. To that end, it offers something called the "Shoreditch suite" to provide start-ups with "corporate infrastructure at a fraction of the cost." That's hardly going to cover the cost of the investment. But it is a nod to the growing importance of London's tech economy.