Security fever…catch it! Keep a clothespin on your lips. Peace on earth, with God's help, is in your hands.
These are some of the retro slogans featured in the cache of over 100 vintage posters from the US National Security Agency's (NSA) archives. Created during the Cold War era, they appeared throughout the NSA's Fort Meade, Maryland campus to remind intelligence operatives to be vigilant about safeguarding the nation's intelligence secrets. With a vast civilian workforce of thousands, leaks can happen in a multitude of ways.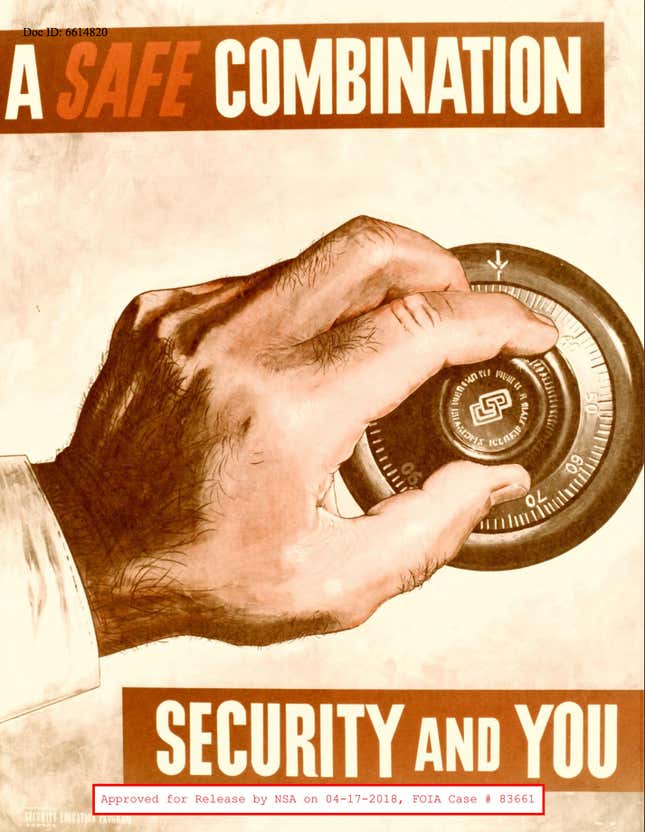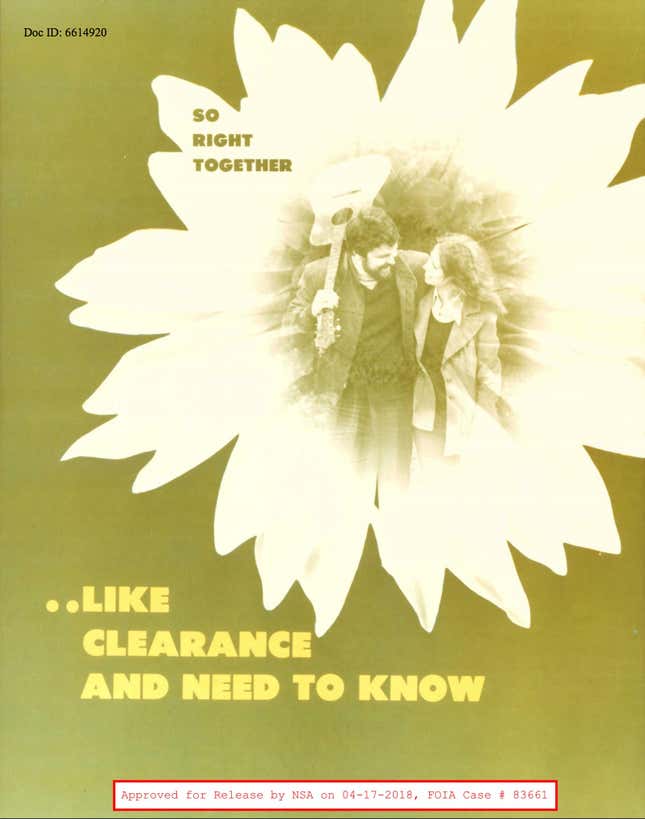 NSA spokesperson Chris Augustine tells Quartz that the posters were created in-house and new iterations of "security education program" materials are still used at water coolers, cafeterias, restrooms at NSA's buildings today. The posters were declassified in April in response to a Freedom of Information Act request via the US public records portal Government Attic.
"In an agency like ours that deals with classified information on a regular basis, you always want to reinforce to the workforce that they always need to be thinking about security," says Augustine. He explains that the graphic reminders were very much part of the agency's office décor, especially during the pre-intenet era when most staff communications were conducted in print.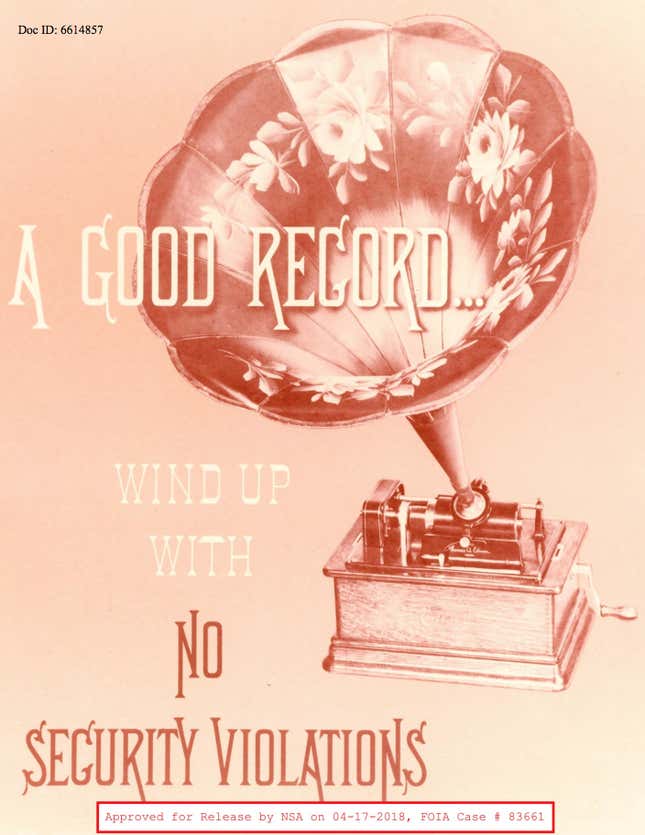 The December 1954 issue of the NSA in-house newsletter, for instance, shows that the agency routinely held staff poster design contests (top prize: $20 or $183 in 2018), which would explain the variances in message, tone and graphic quality. The motifs reflect the obsessions of the time: pop culture, sports, space travel, Soviet espionage, even religion.
"Obviously, you won't get away with some of the stuff today, but they were appropriate for the time," says Augustine.