Izmir, a port city on the Aegean coast of Turkey, doesn't appear to have much in common with the inland cities of Daqing, China, or Campinas, Brazil.
Yet they could be among the beneficiaries of a tectonic shift in the growth of large companies away from the developed world and into emerging economies in the coming decade, according to a new study by  the McKinsey Global Institute. By 2025, as many as 280 new cities in emerging economies could be home to companies with more than $1 billion in annual revenues.
More dramatic still is the shift in the distribution of large companies. McKinsey estimates that 45% of the firms in the Fortune Global 500 could be based in emerging markets by 2025, up from just 17% in 2010. From 1980 to 2000 the proportion was stagnant at a mere 5%.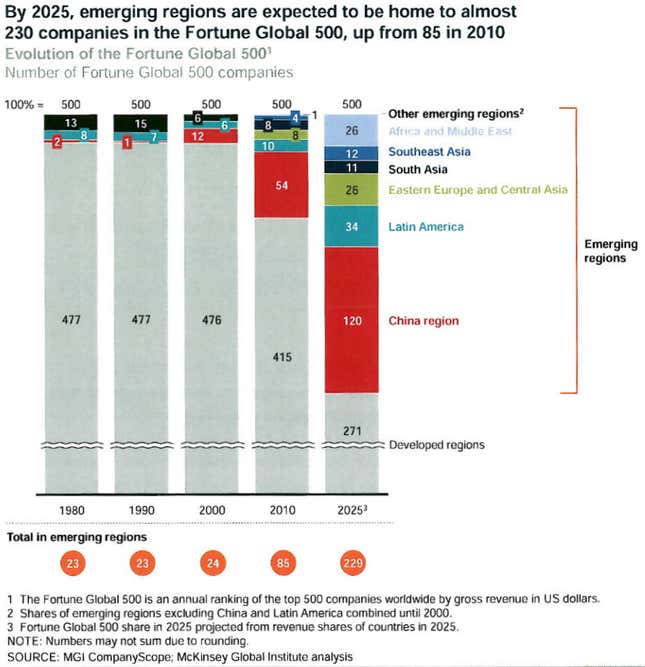 China and Latin America are expected to capture the lion's share of new global companies. That will boost the more established cities in these regions, such as Beijing, Shenzen, Mexico City and Sao Paulo, but also spill over into much smaller ones. McKinsey says it bases its analysis on GDP forecasts and "historical ratios of company prevalence to GDP."