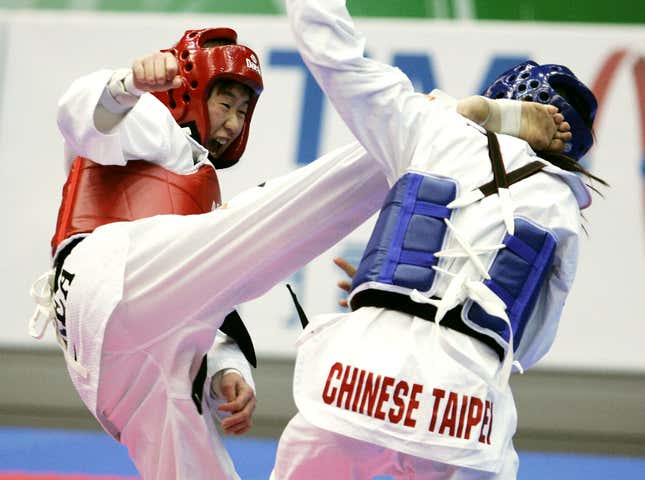 It was a feast for Samsung and famine for HTC on Friday, as the South Korean giant reported record quarterly profits as it solidified its advantage in developing markets, and its smaller Taiwanese rival continued to spiral downwards with its first-ever quarterly loss, with little prospect for improvement.
Taiwan-based HTC has lost 70% of its market share and 90% of its market capitalization since its high-water mark in 2011. Shares slumped an additional 2.3% on news that its third-quarter loss would total T$2.97 billion ($100 million), far worse than the median expectations of analysts polled by Reuters (T$1.8 billion) and Bloomberg (T$1.71 billion).
After the bungled launch of its HTC One flagship earlier this year and the subsequent exodus (or outright defection) of many top executives, there aren't any devices on the horizon that are likely to reverse HTC's slide. Its dire circumstances raise questions about whether the company will follow other mobile giants turned also-rans like Nokia, recently acquired by Microsoft, and Blackberry, which is being acquired by private equity. One possible life raft: Microsoft is talking to HTC about adding the Windows operating system to more of HTC's smartphones, Bloomberg reported. To sweeten the pot, Microsoft may offer Windows at little or no cost (Android, made by Google, is free).
Meanwhile, Samsung is riding high: preliminary quarterly earnings rose 25% to a record 10.1 trillion won ($9.4 billion), as strong India, China, and Middle East sales of the mid-priced smartphones in its Galaxy line offset declines in its flagship Galaxy S4. Samsung is also a major computer chip manufacturer—supplying the rival Apple iPhone 5s, among many others—and it was able to charge higher prices after a fire at a competitor's plant in China.
But even as Samsung generates outsize profits from its smartphone business, its stock price has sputtered—much like Apple—due to concerns that its growth prospects may be limited. Asia's biggest technology company has a commanding 30% global smartphone market share, according IDC, but it faces continued competition at the high end of the market from Apple, and in the mid-range market from local rivals like Lenovo, ZTE, and Huawei in China, and Micromax and Karbonn in India. Industry analysts estimate that Samsung sold fewer S4 handsets in the three months of the third quarter than it did in the two months following the phone's launch in April.
Samsung is not the only company facing these headwinds. But HTC provides a cautionary tale—as does Nokia and Blackberry—that record profits and success in the smartphone industry are all too often followed by red ink and failure in the relative blink of an eye.