At least 50 people have died and more than 150 have been injured by a wildfire that has swept through a resort region popular among families and pensioners, near Athens, Greece.
In what has become the most devastating disaster of its kind to hit the country since 2007, two major fires, buoyed by gale-force winds, raged overnight in the country's historical Attica region, forcing hundreds to flee their homes.
Some 26 bodies were found in a yard in Mati, a seaside village around 30 kilometers (19 miles) east of Athens. Authorities said that many of those killed are thought to be young children.
Wildfires are a recurring problem in the region, which gets high temperatures and little rainfall during the summer months. However, the minister for public order and citizen protection Nikos Toskas suggested that arsonists may have started the fires—and they were likely exacerbated by unusually strong and unpredictable winds.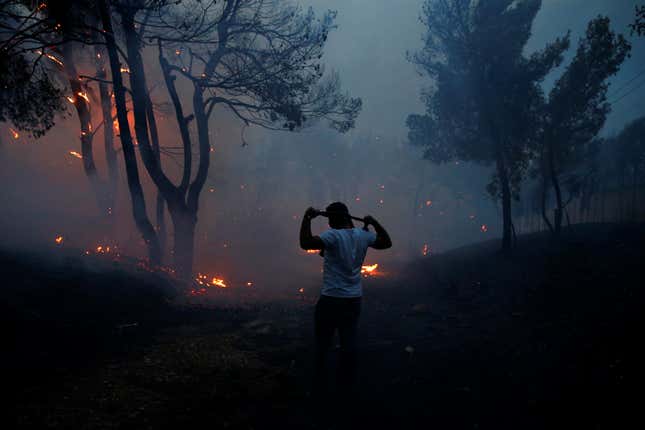 Greek interior minister Panos Skourletis described the event as a "national tragedy" and a "biblical disaster with human losses." Prime minister Alexis Tsipras, after cutting short an official visit to Bosnia, said it was "a difficult night for Greece."
More than 600 firefighters were deployed to tackle the two largest fires, in Rafina, a port town on the region's eastern cost, and in Kineta, a small beach town to the west.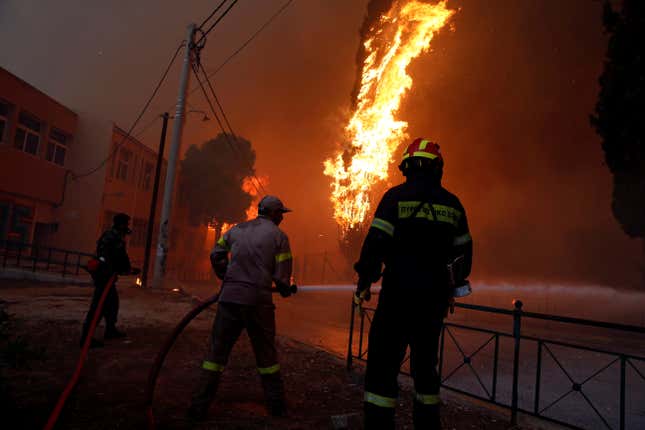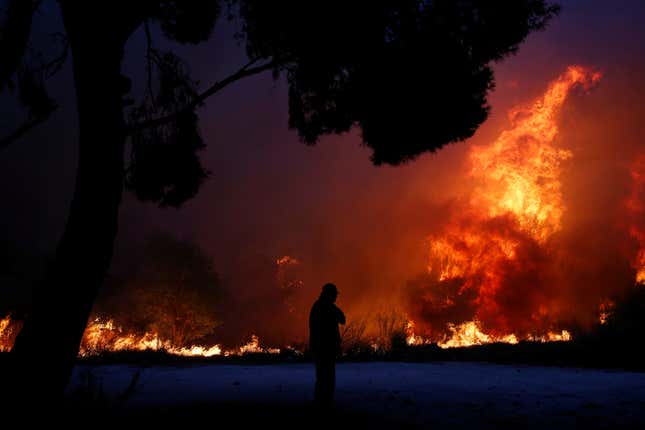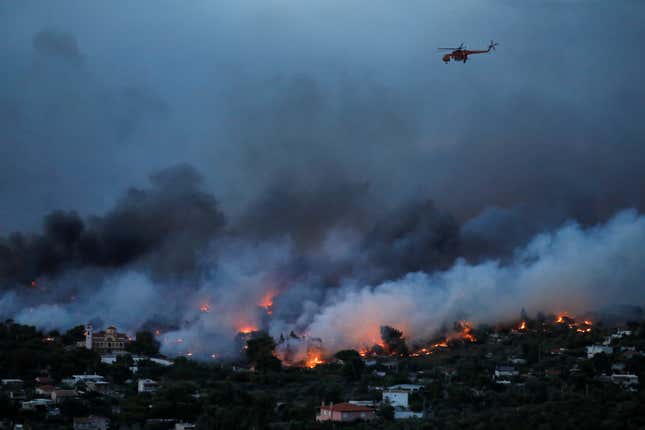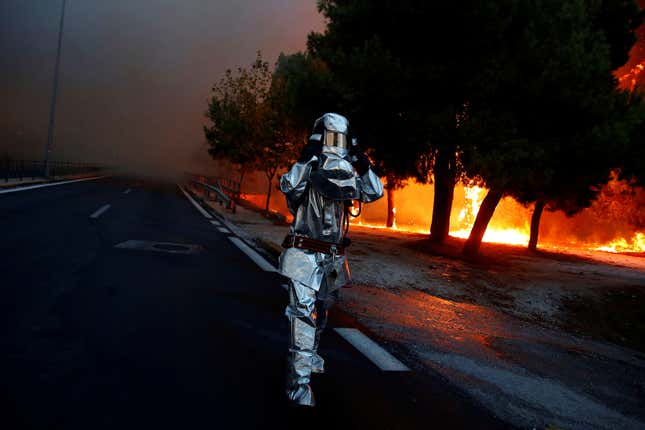 Residents returning to Mati on Tuesday were met with tragic scenes, with the town's streets full of the burnt-out remains of abandoned cars. Whole towns have been destroyed, and authorities have warned that the death toll could rise.