The outer reaches of Hurricane Lane are drenching Hawaii with heavy rains, in some places as much as 20 inches (50 centimeters), the AP reports. Winds blowing at roughly 120 miles per hour have also been reported.
The path of Lane, which even as a Category 3 could be the biggest storm to make landfall in Hawaii in a quarter century, is still uncertain.
A NOAA satellite image from today (Aug. 24) shows how close the storm is to the islands.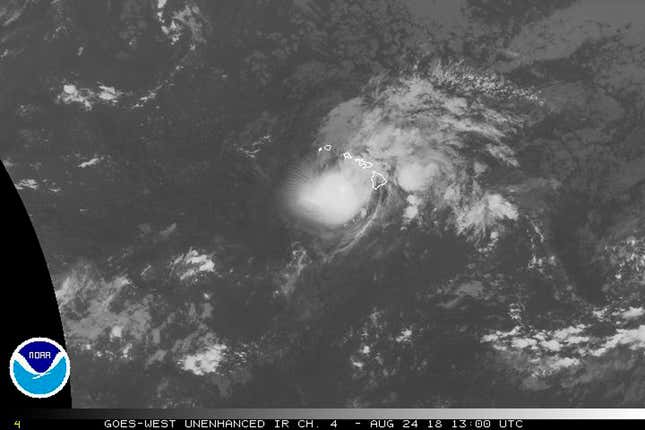 Photos from yesterday show that while the storm still raging offshore, heavy rains had already arrived. Flooding throughout the town of Hilo on the Big Island is a precursor of what forecasters fear could be the impact of an extremely dangerous storm.