During a recent checkup with his diabetes doctor in Iowa City, Kevin Sales rested his chin onto a machine that snapped some pictures of his eye. Using artificial intelligence, it analyzed his retina and, 20 seconds later later, made its diagnosis.
Diabetes is on the rise globally, and with it, diabetic retinopathy, a leading cause of blindness. About one-third of the estimated 285 million people with diabetes worldwide have signs of diabetic retinopathy. If you catch the warning signs of the disease, it's fairly treatable. But often, the disease goes undetected for years. One reason is those afflicted typically don't have noticeable symptoms in the early stages. That's why doctors recommend all diabetics get an annual eye exam. Another issue is that, in many rural areas, eye doctors are scarce.
More than 50% of Americans with diabetes don't have annual eye exams, which are undertaken by dedicated eye specialists, usually ophthalmologists. In rural areas in the US and elsewhere, the closest specialist might be several hours' drive away. A 2015 study found that 24% of US counties had no ophthalmologists or optometrists. The situation is even more dire for people in sub-Saharan African: a 2012 study found countries in the area had fewer than three ophthalmologists per million people.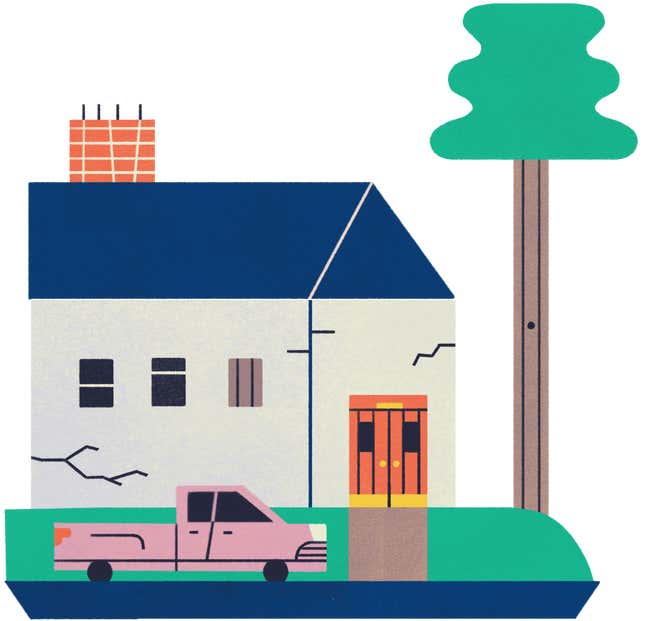 Sales is the kind of patient who might typically go unmonitored for the onset of diabetic retinopathy. A 50-year-old who's had diabetes for 40 years, he lives about two hours outside of Iowa City. He makes the drive to Iowa City a few times a year to to make sure his condition is under control and to fill his prescription. But he usually doesn't get an annual eye exam because his health insurance only covers one every two years (a fairly common limitation in the US).
This summer, however, he was able to get screened for diabetic retinopathy at one of his regular visits to the diabetes clinic—no need for an eye specialist. His clinic is using a new diagnostic system called IDx-Dr, which was able to accurately image and assess the state of his eyes. Afterwards, Sales' doctor told him he had no more than a mild degree of diabetic retinopathy—nothing to be concerned about yet.
The company behind the tool, IDx, got a green light from the US Food and Drug Administration (FDA) in April to market its AI-powered system to identify diabetic retinopathy. It's the first FDA-approved autonomous-AI diagnostic system, meaning that it can make an initial diagnosis without the need for an eye specialist to interpret the image or results. And more approvals are likely to come as deep-learning software becomes ever-more accurate at detecting eye diseases and other health issues. Experts say these screening systems could help underserved patients who have limited access to specialists.
This is part of a broader global trend. In China, companies like Ping An Good Doctor are already bringing screening and diagnostic systems that use AI to rural areas. Meanwhile, in a handful of African countries, Israeli company MobileODT has been offering cervical cancer screenings to women. Using the company's AI-based smartphone app and a snap-on accessory, health workers are taking photos of women's cervixes and then running them through an AI that identifies lesions. Cervical cancer is more common in developing countries, where women lack access to traditional diagnostic methods. While these AI tools are being tested all over the world, many companies have yet to publish peer-reviewed data on how well they work.
In the US, IDx is focusing on rural areas, where diabetes is common, with the goal of using machine learning to empower primary-care centers to conduct eye screenings during regular checkups. In June, the University of Iowa Health Care, an academic medical center in Iowa City (population: 75,000), became the first health-care system to start using the IDx test. The center's diabetes clinic sees 7,200 patients a year; so far, it's used the AI technology to screen about 60 patients.
Right now, the IDx system is only being used in Iowa City. But Rami Boutros, the health-care center's executive medical director of off-site ambulatory programs, says the plan is to get it into primary care clinics across the state.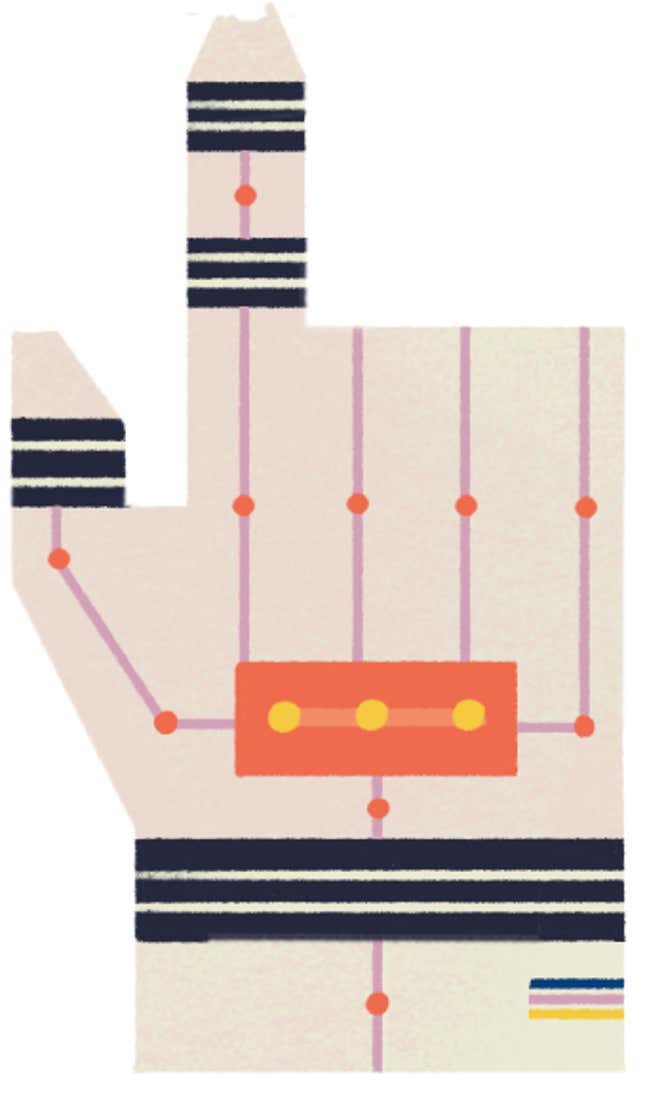 The idea for the IDx-Dr system came 20 years ago, when ophthalmologist and computer scientist Michael Abramoff noticed that some of the patients he was seeing for the first time— who were already losing their vision to diabetic retinopathy—hadn't previously been screened for the disease. In an effort to solve the problem, he founded IDx in 2010. He started by training an AI algorithm to identify diabetic retinopathy from images of the retina. But that still required someone skilled enough to effectively operate a retinal camera. Abramoff knew he wanted to build a system that could be operated by someone with a high-school degree and minimal training. That way, virtually any doctor's office anywhere could adopt it. "We wanted to make sure that this works with someone who has never seen a retina or looked at a retinal camera before," he says.
So the company then designed a second algorithm, which guides anyone through the camera-operating process necessary to produce high-quality images, and then analyzes whether the results are good enough to make a diagnosis. The operator snaps a few pictures of a patient's eye, which get uploaded to the company's cloud-based software. Within minutes, the system sends back its analysis. A positive result means the patient gets referred to an eye specialist for further evaluation, and a negative result simply means the patient should be screened again in a year.
The system was trained on more than 1 million pictures of healthy and unhealthy retinas. Then, the company submitted its technology to a study of 900 patients across 10 primary-care sites in the US. Diabetic retinopathy is a disease that exists on a spectrum. Very mild forms of the disease don't merit much more than a wait-and-see approach. In the trial, the system correctly identified more-than-mild cases of diabetic retinopathy 87.2% of the time.
It's not known whether insurers will pick up the cost of the test, but Abramoff thinks it could result in savings to the healthcare system down the line. "If you're late diagnosing it, you need a lot of surgery and treatment by a retinal specialist, which is way more expensive than catching it early and doing minimal treatment," he says.
According to the US National Eye Institute, between 2010 and 2030, the number of Americans with diabetic retinopathy is expected to grow from 7.7 million to nearly 11 million people. Globally, the number of people with the disease is also expected to increase, from nearly 127 million to 191 million people over the same time period. Experts are cautiously optimistic that tools like IDx could mitigate the impacts of the disease. "There's a lot of great potential here," says Rahul Khurana, a clinical spokesperson for the American Academy of Ophthalmology. "This is a way to find people who aren't getting proper care and prevent them from going blind."
Still, the algorithm isn't perfect and some patients will inevitably be missed by the IDx test. And even when it does detect more than mild diabetic retinopathy, the challenge will be making sure patients follow up with an ophthalmologist. There are any number of reasons why people don't get medical care or don't follow up on a referral to a specialist. They might not think they have a serious problem. They might lack time off work, reliable transportation, or health insurance. And those are problems AI alone can't solve.
IDx will soon find out whether more doctors will embrace its technology. The company says it's currently working with other health-care systems, primary-care practices, and retail clinics to get the screening system deployed in other places in the US.
AI in health care is still in its early days, and algorithms will need to be thoroughly tested and evaluated. But a recent paper made the case that AI advances could help decrease global health-care discrepancies, particularly for people who live far away from urban centers. Researchers from Georgetown University and the nonprofit Washington Institute for Health Sciences noted that maternal mortality rate (often used as a signal for overall quality of health-care availability), is 29 deaths per 10,000 live births in rural areas across the whole world, compared to 11 deaths per 10,000 live births in urban areas. They argue the reasons for this gap are simple, resource-related problems that could be solved with affordable—but smarter—diagnostic tools, driven by AI. If IDx and others are successful, the technology could eventually reduce the medical risks of living far from a wealthy city—and bring better health within more people's reach.
---
This story is one in a series of articles on the impact of artificial intelligence on health care and medicine. Click here to sign up to get alerted when new stories are published.