The hottest stock in the US market is about to report earnings. Netflix is up a tidy 283% so far this year, making it the most high-flying stock in the S&P 500. (The index itself is up a not-too-shabby 19% so far this year.)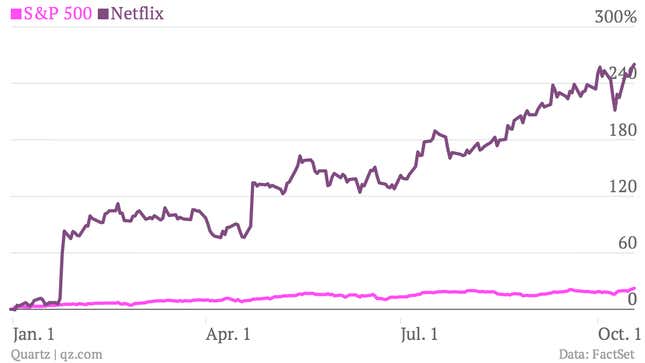 The company has ridden a few really positive earnings reports higher on the way up. But it also posted a somewhat disappointing result last quarter, when subscriber numbers didn't quite live up to expectations.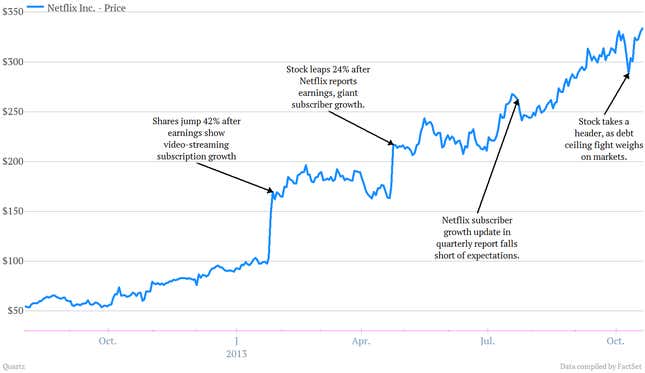 Expectations have been on the rise once again. Wall Street expects earnings per share of 49 cents on revenue of $1.10 billion. But the key number to keep track of will be those subscriber figures. Buckle up, the numbers are due right after the closing bell.