Typhoon Mangkhut, one of the most intense storms in years, was nearing its closest point to southern China this morning (Sept. 16), with Hong Kong, Guangdong province, and Hainan island likely to be the most affected.
The Hong Kong Observatory issued its signal no. 10, the highest possible level, warning of fierce winds as Mangkhut approached within 75 miles (121 kilometers) of the city.
Over the weekend, the typhoon made landfall early Saturday (Sept. 15) local time in the northern Philippine province of Luzon, the country's breadbasket, just as farmers were preparing to harvest water spinach and other crops. It brought winds that hit over 125 miles per hour (200 kilometers per hour), weaker than earlier, but nevertheless deadly. Some 16 people were killed, and the toll is expected to rise. Philippine officials told CNN agricultural losses could reach as much as $120 million.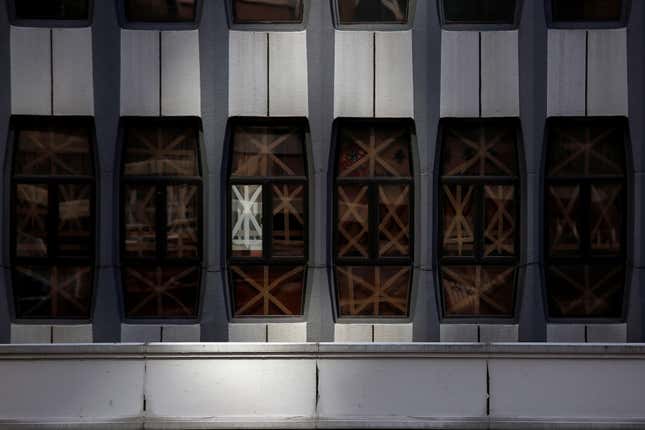 In Hong Kong, people rushed to supermarkets ahead of the typhoon's arrival to buy food, water, and masking tape to tape their windows to protect themselves from smashed windows—a measure some express skepticism about.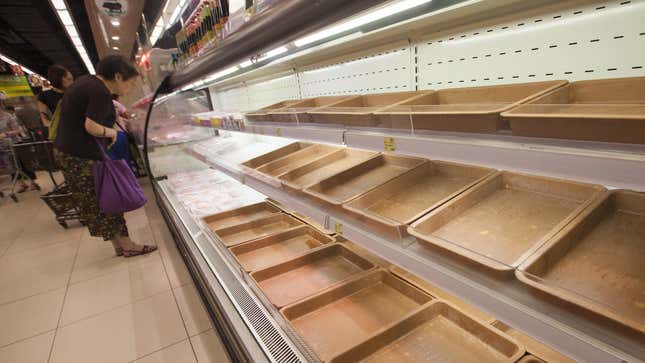 People shared videos of fallen trees, shattered windows, and collapsing scaffolding.
Today, the city saw heavy rain and rising water levels in its harbor, the observatory said, warning of "severe flooding" in low-lying areas, such as the historic fishing village and tourist spot of Tai O in Lantau Island. Outlying areas like Waglan Island and Cheung Chau Beach saw maximum sustained winds of 100 mph and 90 mph (161 km/h and 143 km/h), respectively, and maximum gusts of 120 mph (190 km/h).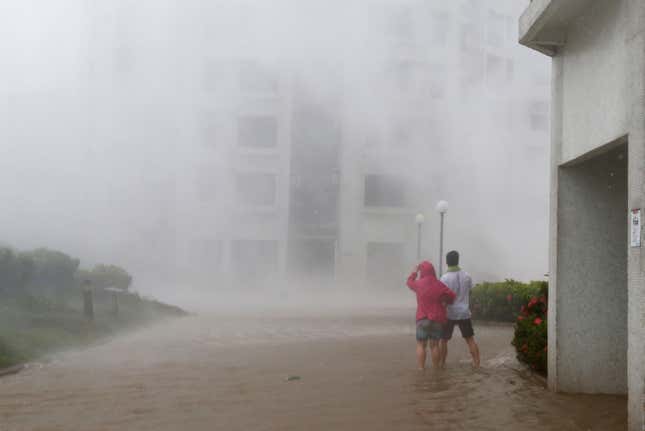 The less built-up New Territories area was in danger of flash flooding, the observatory said.
Around 900 Sunday flights at Hong Kong International Airport have been canceled, affecting nearly 100,000 passengers.
Southern China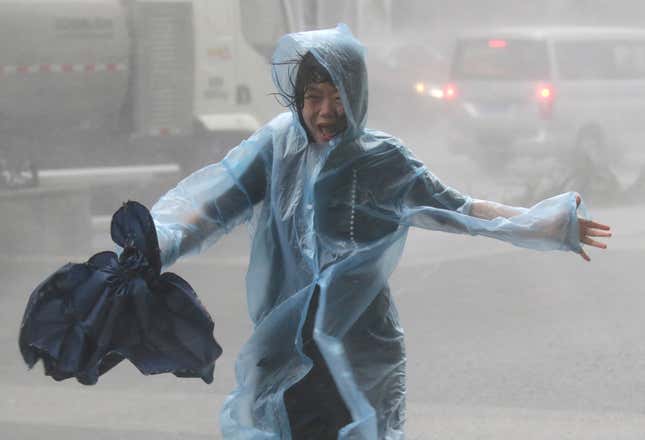 Chinese officials warned that there could be widespread damage from the rains and flooding, possibly to critical infrastructure. Two nuclear plants and the $20 billion Hong Kong-Zhuhai-Macau sea link are in the path of the storm.