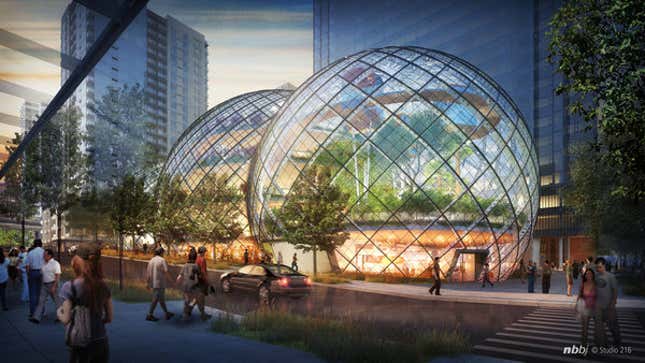 Like Facebook, Amazon is building a city within a city, a glistening, utopian corporate campus in an area of Seattle known as South Lake Union that was once just dingy warehouses. And thanks to an item in Amazon's latest quarterly report, we now know how much the company spent on the project on property and construction (which has barely begun) in the past 12 months alone: $1.4 billion.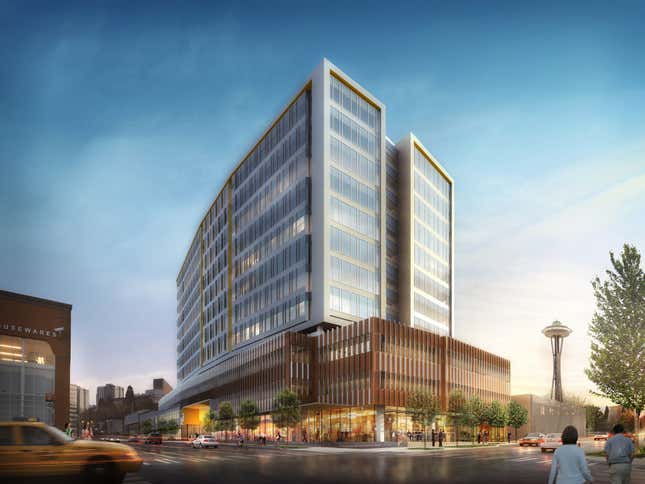 Amazon can afford that kind of outlay since the company is doing so well; it just beat the street's expectations for revenue, earning $17.09 billion in the previous quarter, a 24% increase since last year. As per Amazon's usual strategy to get big before bothering to make money, the company had a negative profit this quarter—a $41 million net loss.
Amazon has about 15,000 employees in Seattle, mostly engineers tasked with building and tending its massive IT infrastructure, which it also rents out to countless other internet companies. Amazon is apparently determined to build a campus that encourages its employees to live close to work and bike or walk as much as possible. The scale of its investments in the area suggests that, as Boeing decamps from the greater Seattle area, the city is about to become a new kind of company town.