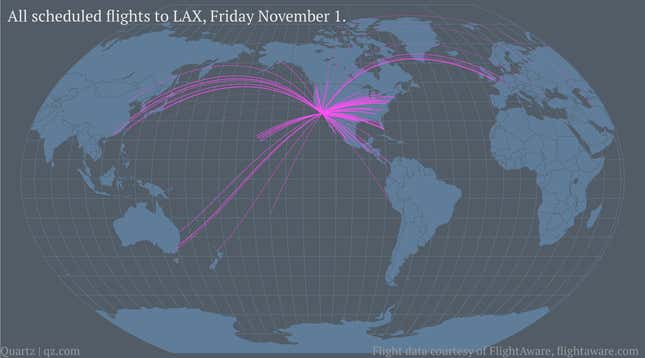 The shooting at Los Angeles International Airport (LAX) has slowed travel in and out of the fourth-busiest airport in the United States. Although some flights are taking off, Los Angeles mayor Eric Garcetti advised travelers to stay at home and avoid the area around the airport.
Airplanes that typically would dock at Terminal 3, where the shooting occurred, were being diverted to other terminals. At 5:05pm Eastern Time, FlightAware is observing departure delays of 48 minutes.
United Airlines, American Airlines, Delta Air Lines, and Southwest Airlines were each scheduled to fly more than 200 flights into or out of LAX today. Many flights have been canceled or diverted.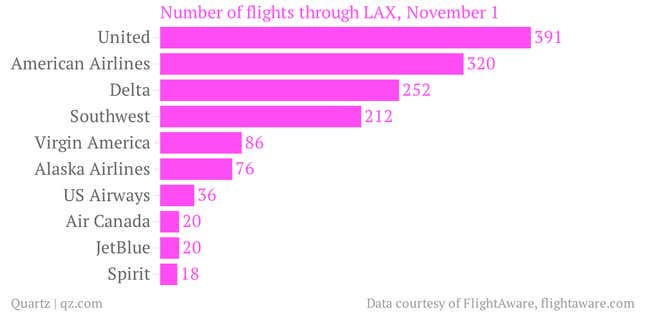 In total, 1,649 flights were scheduled to transit LAX today. The airport is averaging more than 51,000 flights a month this year.