Formula 1 is one of the few sports in which both sexes are free to compete on a level playing field. Yet it persists as one of the last male-dominated bastions in the sporting world. The last woman to score a point in a F1 race was Italian Lella Lombardi, who came in sixth in the Spanish Grand Prix in 1975.
A new racing series for women launched this month, the "W Series," aims to give women a better chance of being chosen as an F1 team driver. More than 100 drivers from slightly more female-friendly tournaments like F3, rally, and Nascar have already applied to the W Series selection program ahead of the inaugural competition in May 2019. It will start at circuits across Europe, with plans to expand further afield. Twenty will make the cut. The series provides the single-seater race cars, and there is a $1.5 million prize pot, with the winner getting $500,000.
"We believe that history has shown that the current feeder mechanism doesn't work—if it did we would have seen a Louise Hamilton or whatever by now—so let's try something different," says Catherine Bond Muir, the W Series chief executive.
By making the competition free to enter, the W series eliminates one of the biggest hurdles of F1 for all drivers trying to break into the sport. Around half of the F1 competitors today can be described as "pay drivers," who have secured their place in the cockpit of an F1 car by bringing money with them to a team—for example, through family money or sponsorship. While pay drivers have always been part of F1, they illustrate how far the sport is from a meritocracy, even for men. The W Series won't guarantee that women will get into the championship, it will give them the training and a higher-profile that could help them attract the attention of team bosses and sponsors.
Bond Muir, a former sports financial and legal advisor, has spent three years developing the concept, which has attracted both praise for creating a new platform for female drivers, as well as criticism that it's a backwards move to have a separate women's competition.
One of the most outspoken critics last year was race driver Pippa Mann, who railed against the concept of a separate series in a blog post, arguing that female talent needed backers who supported them to race against men, not separately. In October, Mann tweeted that the launch of the W Series was a "sad day for motorsport. Those with funding to help female racers are choosing to segregate them as opposed to supporting them."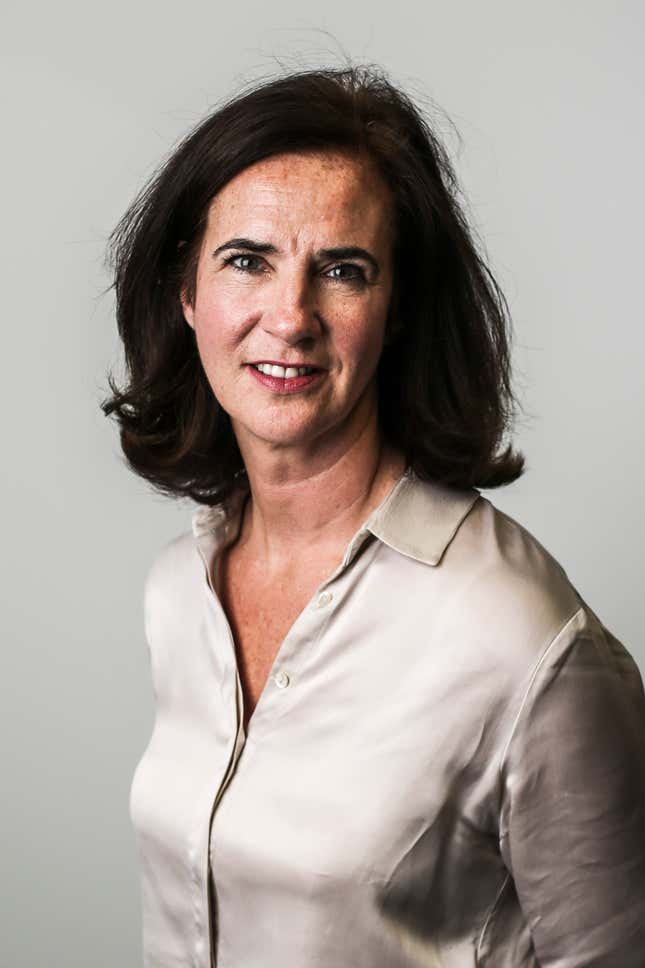 "We're all singing from the same song sheet, the disagreement is about how we get there," Bond Muir said, noting that both sides in the end want to see mixed grids of men and women drivers. She has described the W Series as a sort of "artificial device" to help women break through into F1, and said that support from female drivers has been overwhelming.
"We've had a number of drivers who have historically said they don't agree with a women's only series," she said. "When they heard our positioning and our belief that we are a stepping stone, they have changed their minds."
Bond Muir points to competitive sailing as an example of how a women's-only competition can kickstart a change. In the 1970s there were hardly any women competing in Olympic sailing. The creation of a female-only class in 1988 helped instigate a change that has led to scores of women competing in mixed races.
David Coulthard, the winner of multiple Grands Prix, Red Bull technical director Adrian Newey, and F1 team manager Dave Ryan are three of the judges on the W Series selection board. "In order to be a successful racing driver, you have to be skilled, determined, competitive, brave and physically fit. But you don't have to be a man," Coulthard said in a statement.
Beyond putting a woman on an F1 grid again, the W Series wants to encourage more women to join the traveling tribe of engineers, technicians, mechanics and other specialists who work in the pits and behind the scenes to make a race happen. Bond Muir has plans to promote STEM subjects among female students, as well as to train qualified female mechanics and technicians to more senior levels—a task that will be easier if there are more inspiring female role models in the top tier of the sport.
"We're not naïve enough to say we're going to get a woman into Formula 1 in a couple of years," Bond Muir says. "But if in a few years time we can have women in Formula 1 and performing well, that would be a remarkable achievement for us."