This article has been corrected.
Blockbuster is paying the ultimate late penalty.
The remnants of the once-ubiquitous US video rental chain, now a subsidiary of Dish Network Corp., will shut its roughly 300 US retail stores as well as close its by-mail DVD distribution business. A reported 2,800 employees will lose their jobs.
It's notable that Blockbuster even still has 300 video stores, given how far consumer entertainment has come. But then, it wasn't that long ago when Blockbuster appeared the unbeatable behemoth of the industry. In fact, it was less than a decade ago that the company was operating at full strength, with about 9,000 retail outlets. Here's a brief history.
1985 — In the midst of a sharp downturn in the oil and gas industry—to which he sold software—founder David Cook opens the first Blockbuster store in Dallas.
1987 — Blockbuster is sold to a trio of investors, including Waste Management Inc. founder Wayne Huizenga, for $18.5 million.
1992 — Blockbuster is the undisputed video rental leader, with over 2,800 stores worldwide. The company's growth is driven by acquisitions of other retailers such as Britain's Ritz and US chains Major Video and Erol's Video.
1994 — Viacom buys Blockbuster for $8.4 billion.
1997 — Silicon Valley veteran Reed Hastings founds Netflix, partly out of frustration after being fined $40 by Blockbuster for being late in returning "Apollo 13."
1999 — Viacom takes Blockbuster public, retaining its stake in the firm in order to take advantage of its steady cash flow.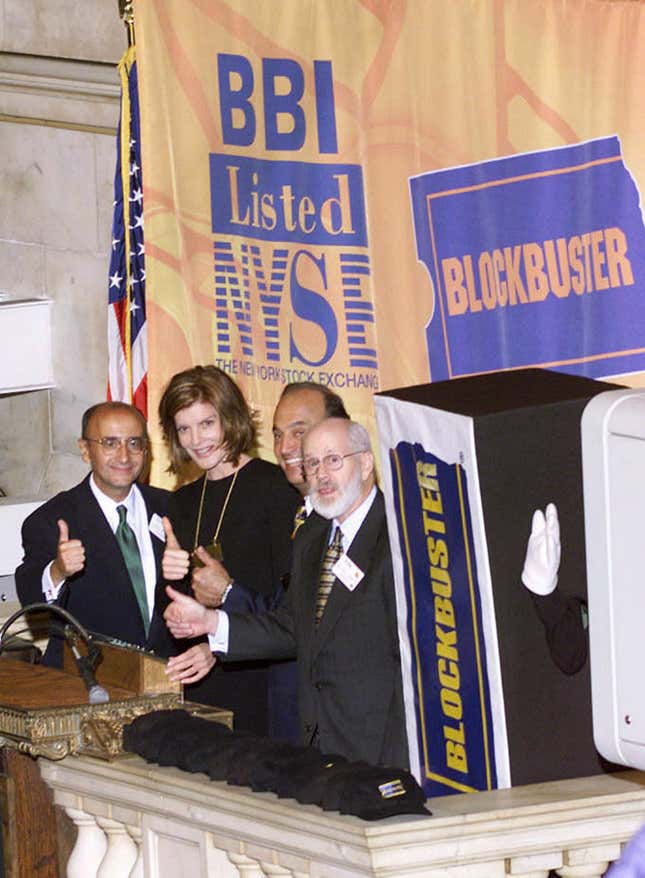 2000 — Blockbuster takes in almost $800 million in late fees, which accounts for roughly 16% of its revenue, according to the Associated Press.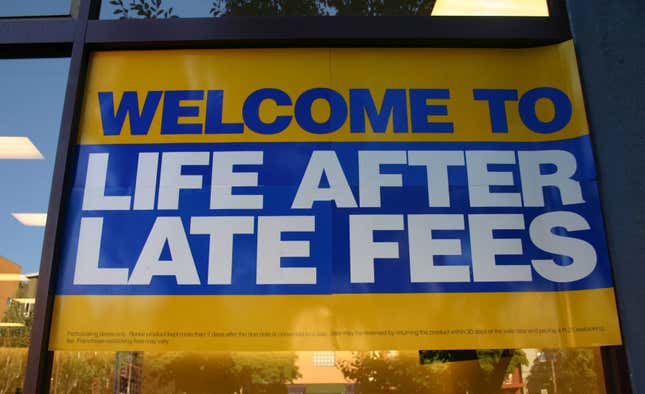 2002 — Netflix goes public.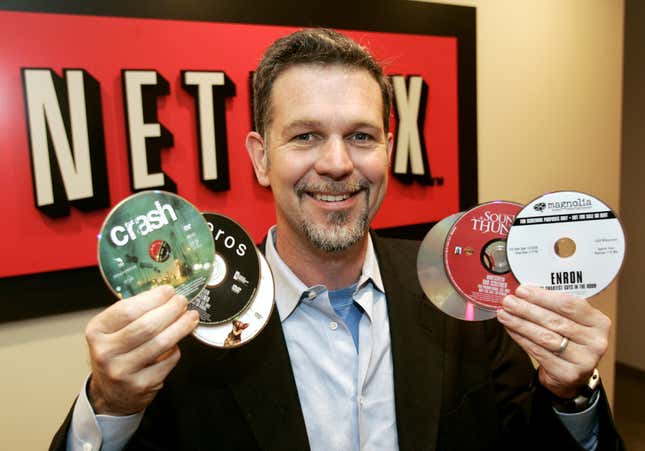 2004 — Blockbuster is at the peak of its powers, with about 9,000 stores globally. Activist investor Carl Icahn begins amassing a stake in Blockbuster.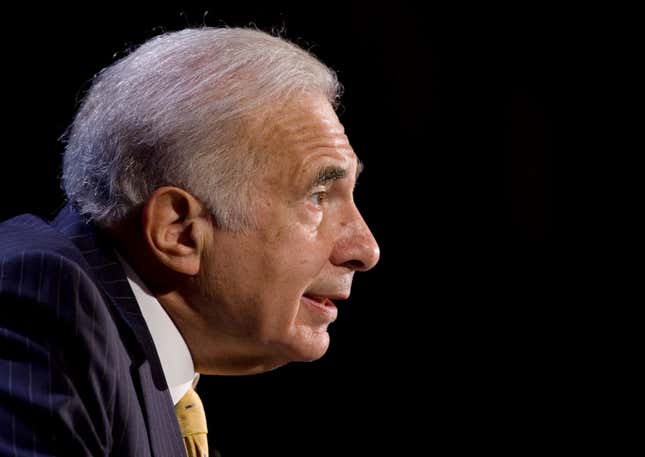 2007 — Blockbuster CEO John Antioco steps down after openly feuding with Icahn.
2010 — Blockbuster files for bankruptcy protections in September, moving to wipe out around $1 billion in debt. As a senior bondholder, Icahn receives a large equity stake.
2011 — Dish Network buys the assets of Blockbuster for $234 million in cash at auction. The deal includes more than 1,700 retail locations, which it is expected to close over time.
2012 — Dish announces plans to close some of its stores, despite rumblings about using the real estate as a place to sell mobile phones.
2013 — Blockbuster announces plans to close its remaining US stores.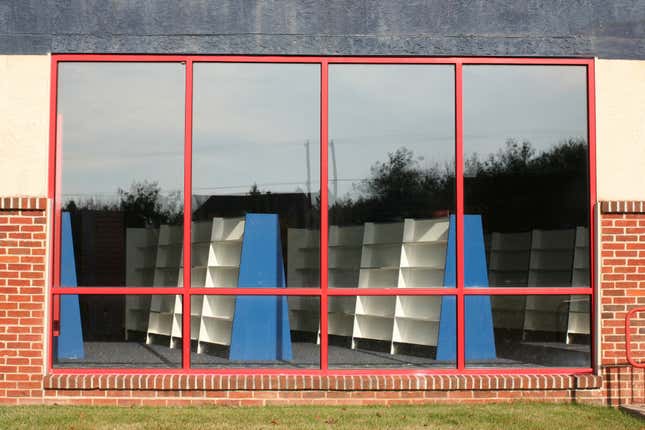 Correction (Nov. 6): Correction: A previous version of this post said Netflix was founded in 1999. It was founded in 1997.