If you're voting in the US midterm elections and you aren't sure where to go, there are ample options to find out where your polling station is. You could check out HeadCount's Polling Place Finder, while individual states such as Texas and California have guides as well. And there's another, even simpler way: Google it.
The search engine makes things dazzlingly simple, with a Google Doodle today (Nov. 6) that redirects at the click of a mouse to help you find your polling place.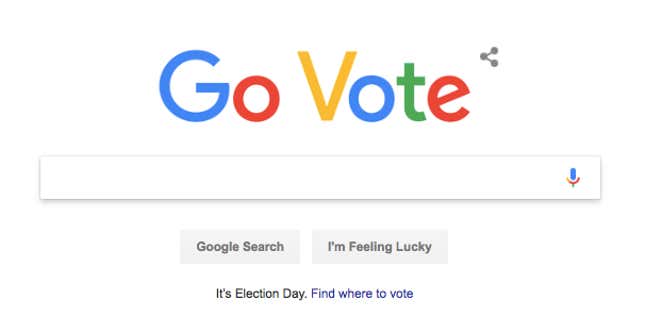 If you need to keep it old-school, typing "Where is my polling place" into Google pulls up a widget that will guide you to the station attached to your address. If Google already knows where you live, it's automatic—if not, all you need is the address you're registered at to find out your voting location and hours.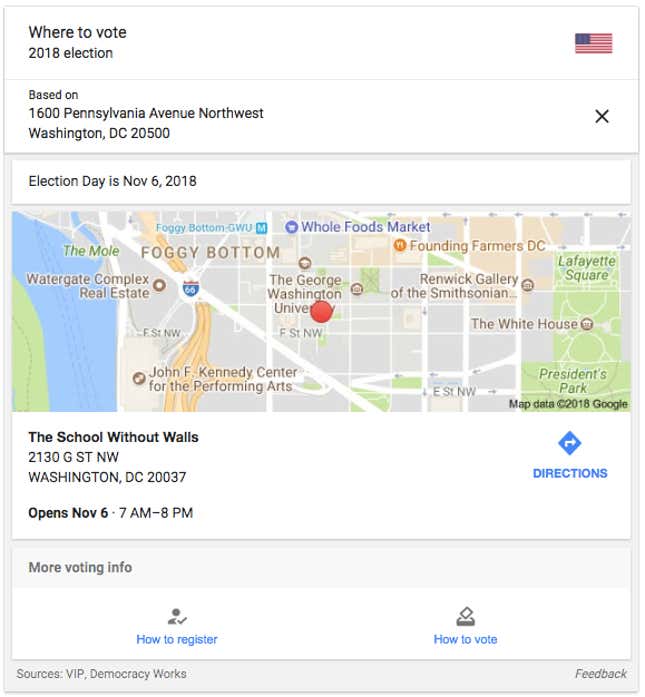 It also gives you information on how to register for next time around or the procedure for voting.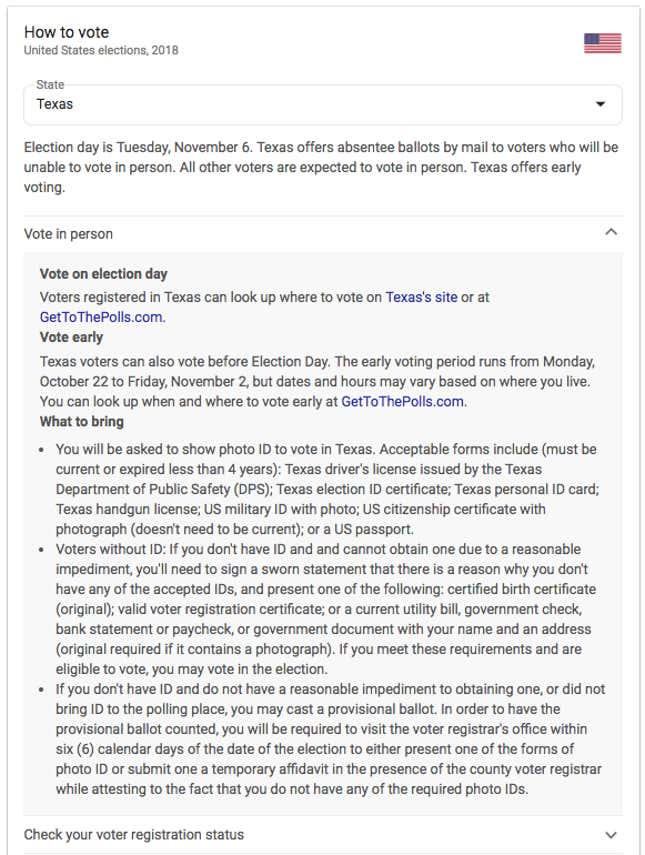 Google has used the widget in previous elections, doubtless the result of a flurry of voters who realized at the last minute they had no idea where they were going on Election Day. If you're one of them, the solution is simple: just look it up on Google, like you would anything else—or click here, to save yourself the keystrokes.
Update: This story has been updated to reflect the Google Doodle introduced on Election Day.