More than 20 years ago, China held an air show in the southern coastal city of Zhuhai. At the time, its aviation industry was just taking off—since then, the event has become an opportunity for Beijing to show off its growing aviation developments.
This week, from Tuesday (Nov. 6) to Sunday (Nov. 11), the show is once again displaying the country's ambitions in military and civil aviation as well as its flagship projects in space development.
The majority of the air show is jets. Aerial performances from China and Pakistan, an ally, wowed bystanders—300,000 are expected in attendance over the week. The People's Liberation Army showed off the J-10 fighter jet while Pakistan's air force performed with the JF-17 Thunder, a combat aircraft jointly developed by the countries.
The much-anticipated J-20, China's new generation fighter, however, was excluded after failing reliability tests. The C919, the first large passenger jet made by China, was also missing in action, with two prototypes busy in flight tests, according to International Aviation, a magazine published by a state-owned aviation firm.
Also on display was a full-scale model of a Chinese- and Russian-developed jet. The CR929, a wide-body long-haul aircraft, aims to compete directly with Airbus and Boeing. As a sign of their partnership, the aircraft's name is laden with symbolism. The letters stand for each country, and the number nine in Chinese sounds like the word for "long," while two represents the two countries. The CR929 will make its maiden flight between 2023 and 2025.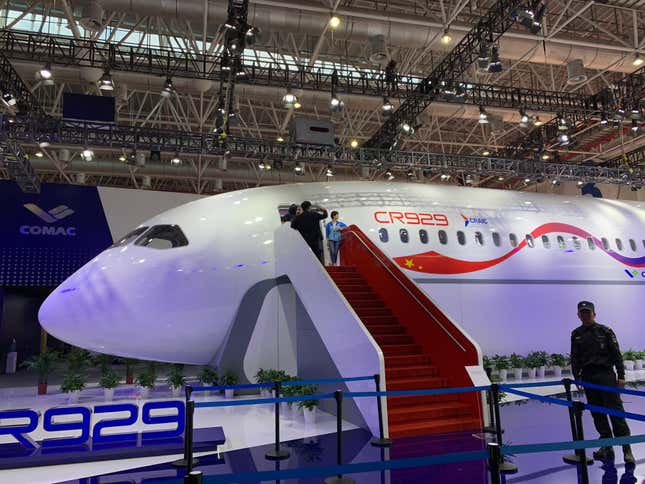 Besides jets, the show has a section dedicated to China's space projects, including its space station, lunar probe, and different generations of rockets.
For the first time, China showed the public a true-to-size model of the core of its space station, Tianhe-1, or "harmony of the heavens." The model occupies the center of the exhibition area, but only invited guests can explore it.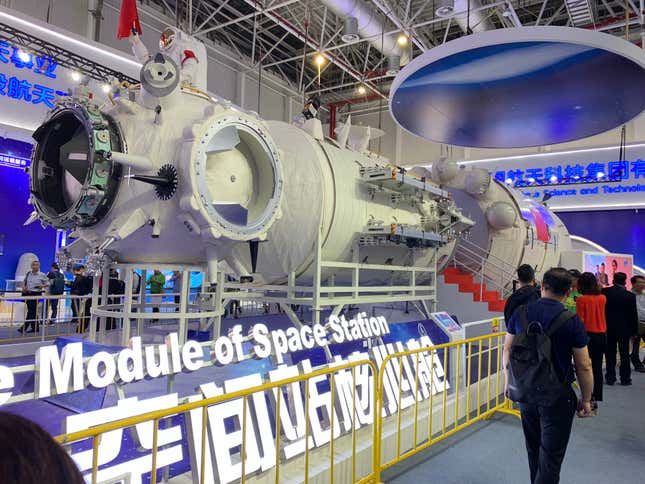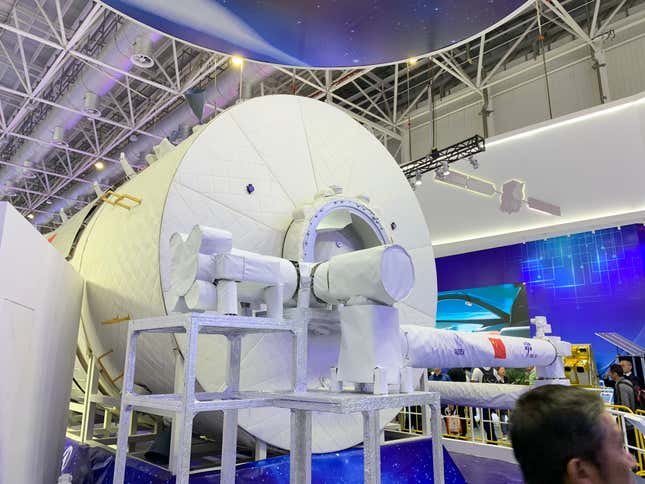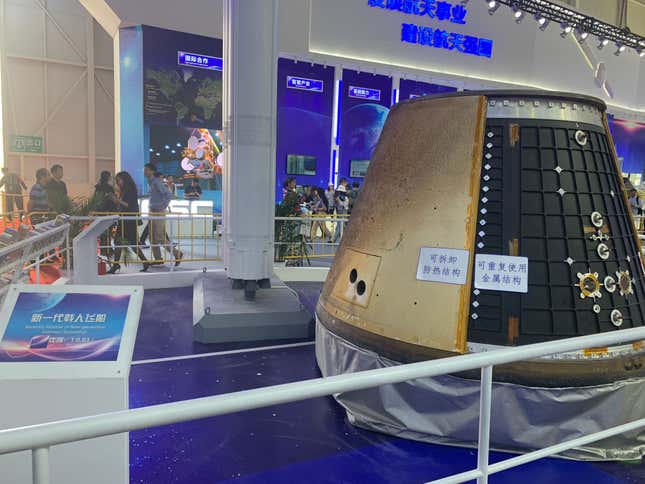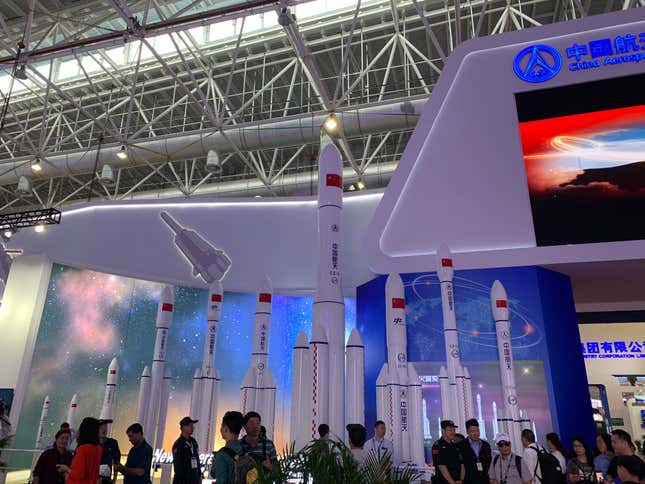 In December, China intends to fly its lander and rover Chang'e-4 to the far side of the moon—something no country has done before. It had earlier launched the relay-communication satellite Queqiao to communicate with the lander and rover for its lunar landing and exploration.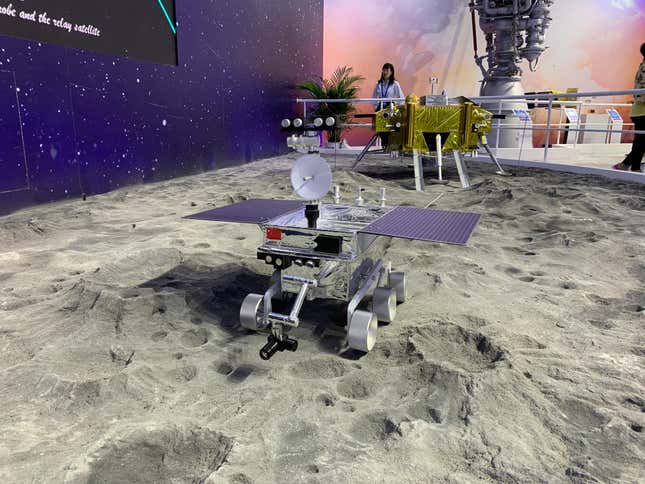 Part of China's space plan is to conduct life science experiments. And one product birthed from its research is nutrition supplements. The supplements are in a way derived from space, with some ingredients grown from seeds that had traveled to space (or the seeds from later generations of those plants). A bottle called dong fang hong hang li pian (东方红航力片), featuring an astronaut on its label, was approved by China's Food and Drug Administration (link in Chinese) in 2014.