The International Space Station is marking 20 years since its first section was launched into orbit on Nov. 20, 1998.
In addition to more than 250 science experiments aboard a resupply mission launched this morning (Nov. 17), the station is getting a novel birthday present: a hybrid recycler and 3D-printer that melts plastics down to create new tools for the space station crew.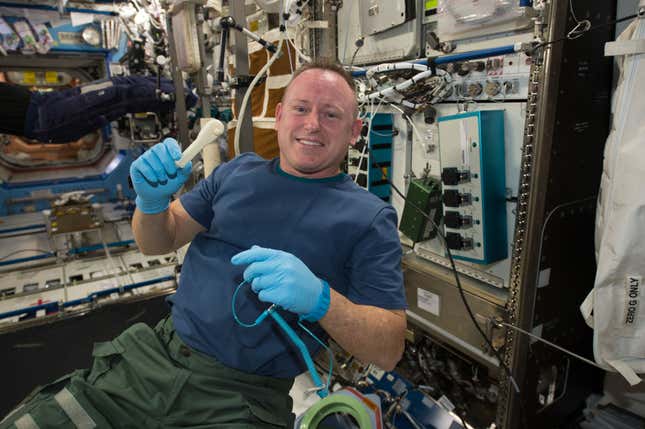 While the "Refabricator," as it's called, is meant to be useful aboard the ISS, its real value could lie in longer exploration missions. The ISS is close enough to Earth to regularly get new tools and equipment, but on journeys where that's not possible, the Refabricator could help transform unneeded parts into needed ones.
"Without a recycling capability, a large supply of feedstock would need to be stowed onboard for long-duration exploration missions," NASA's website says.
The Refabricator also means less 3D-printer filament needs to be shipped to the ISS, making more room for other experiments and equipment.
NASA says such technology could have uses here on Earth, such as recycling plastic bags and bottles into useful materials.