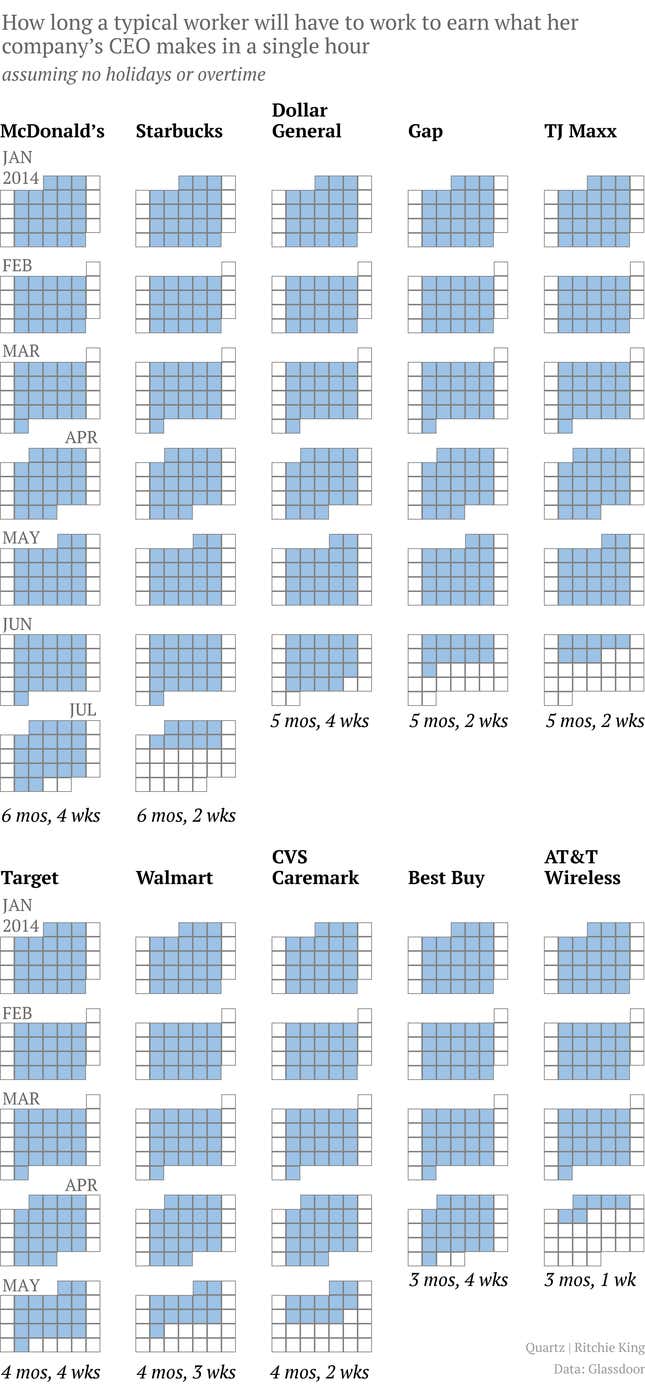 It takes the average McDonald's worker seven months to earn what its CEO makes in just a single hour.
While executives at many top companies make top dollar, the typical employee at corporations like McDonald's, Gap, Target, and Walmart still earns minimum wage, or something barely above it. The disparity is alarming. CEOs of American companies now earn some 270 times what the average worker makes.
Personal finance website Nerd Wallet took it upon itself to calculate the pay disparity (using Glassdoor and annual company statements) at over 100 fast food and retail companies, and then highlight the 10 companies that paid their CEOs the most. By estimating total CEO compensation—which includes not just an executive's salary, but also stock options, bonuses, etc.—Nerd Wallet managed to output an approximate hourly wage for these top execs and pit them against the $7+ that typical fast food and retail employees make.
The calendar graphic above makes it clear just how extreme these disparities are.
Such discrepancies have caused a lot of uproar. Thousands of fast food workers went on strike last week in the US to protest low wages. Similar protests erupted back in August. US president Barack Obama pledged last month to support the Senate proposal to raise the federally mandated minimum wage from $7.25 to $10.10.