In schools across at least 40 countries, students are expected to walk out of their classrooms this Friday (March 15) to participate in what have become known as the "school strikes" against climate change inaction, according to Reuters. The climate advocacy group 350.org claims the count of countries joining the strike on Friday is even higher, with children from 72 countries committed to participating.
The school strike movement was inspired by Swedish teenager Greta Thunberg, who has been striking from school every Friday since last August to stand outside the Swedish parliament building and demand that her home country adhere to the Paris agreement on climate change.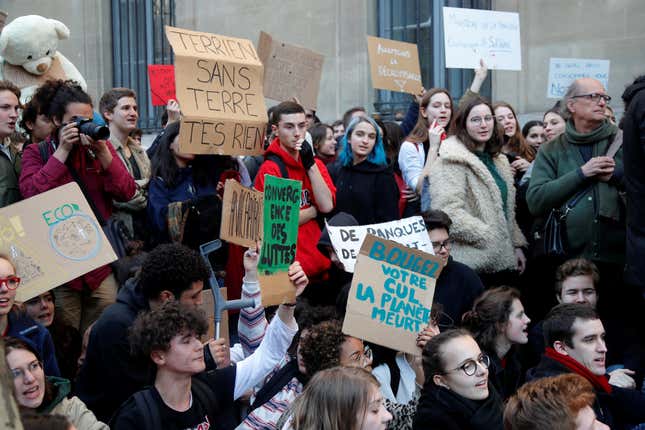 Children at other schools and in other countries have joined her with strikes of their own, but the strike on Friday is expected to be the largest and most international demonstration yet, according to Reuters.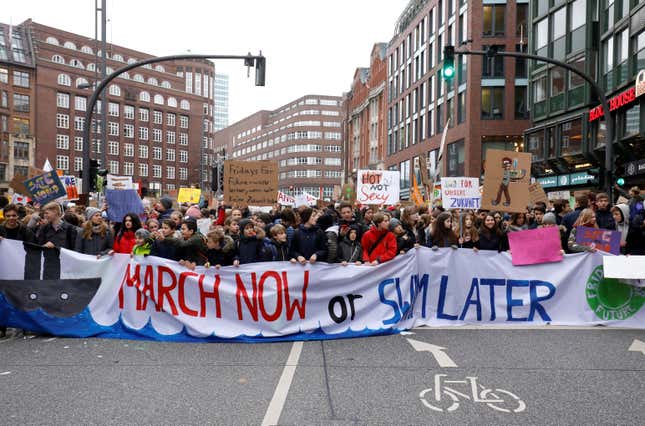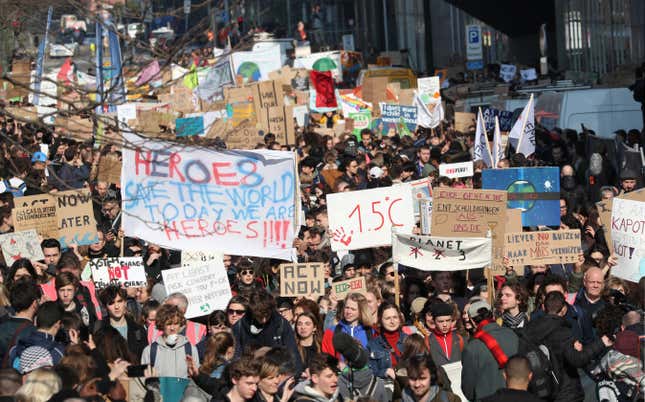 In a speech at the COP24 climate talks in Katowice, Poland last December, then-15-year-old Thunberg castigated global leaders for their decades of inaction on climate change:
You only speak of green eternal economic growth because you are too scared of being unpopular. You only talk about moving forward with the same bad ideas that got us into this mess, even when the only sensible thing to do is pull the emergency brake. You are not mature enough to tell it like it is. Even that burden you leave to us children.
That same speech underscored that climate change is, ultimately, a children's issue, since her generation will face the consequences of inaction:
The year 2078, I will celebrate my 75th birthday. If I have children, maybe they will spend that day with me. Maybe they will ask me about you. Maybe they will ask why you didn't do anything while there still was time to act.