The long-awaited Mueller report seems to have been good for Donald Trump's reelection chances, according to PredictIt, a political-prediction stock market.
"Yes" bets on Trump just about doubled on Sunday, when attorney general William Barr sent Congress a summary of the special counsel investigation into Russian meddling in the 2016 election. Trump's "share price" jumped from $0.36 to $0.39 on the exchange, which translates prediction market data in US cents. (The higher the price, the more likely the outcome.)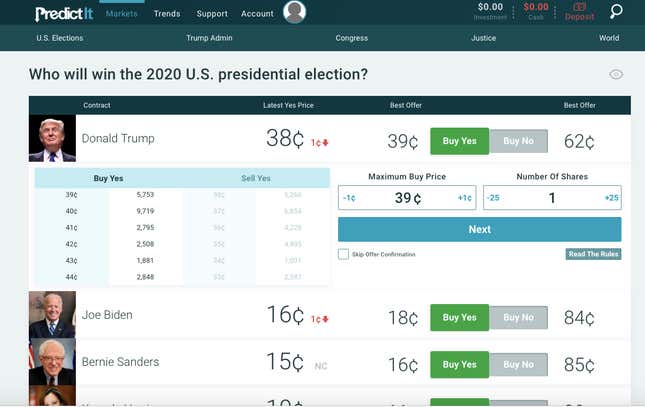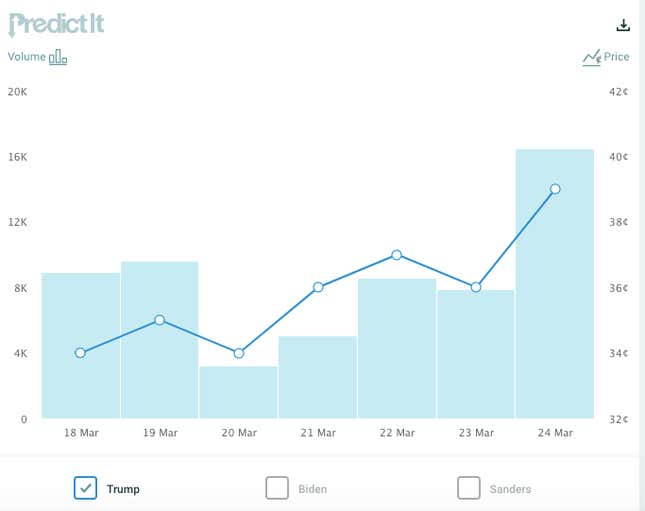 President Trump leads the pack of 2020 contenders right now by double-digit margins. According to Barr's summary, special counsel Robert Mueller found that Donald Trump did not collude with the Russians, and although the report does not exonerate the president of obstruction, it doesn't conclude he committed a crime either.
Trump's shares dipped below $0.30 at the end of January, but have been on a steady climb since: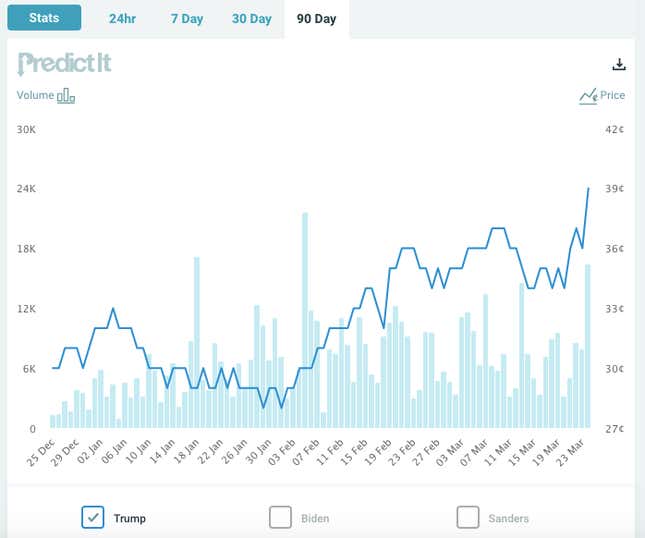 Meanwhile, the top five Democratic contenders on PredictIt, a real-money marketplace run by Victoria University of Wellington, New Zealand, are former vice president Joseph Biden, Vermont senator Bernie Sanders, California senator Kamala Harris, former US Rep. Beto O'Rourke, and South Bend, Indiana mayor Pete Buttigieg (whichever candidate is picked will see their numbers rise, as their odds will now represent the entire Democratic party, as Trump's numbers represent him as the sole GOP candidate):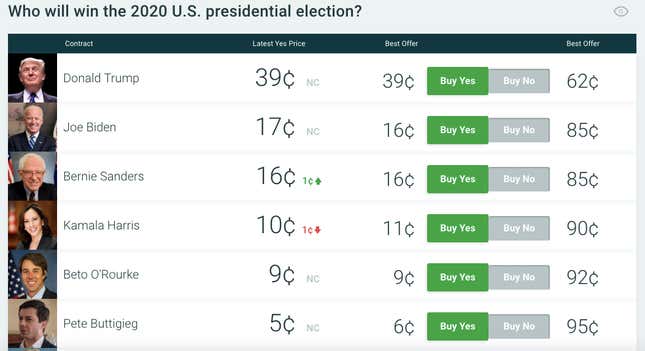 The bottom five consist of businessman Mark Cuban, Facebook CEO Mark Zuckerberg, former Republican House speaker Paul Ryan, Ohio senator Sherrod Brown, and former New York City mayor Mike Bloomberg: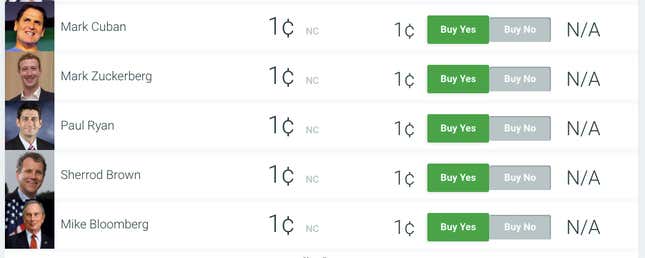 There are no sure things, especially in politics. But if the markets have it right, Trump currently has about a 40% chance of victory in 2020: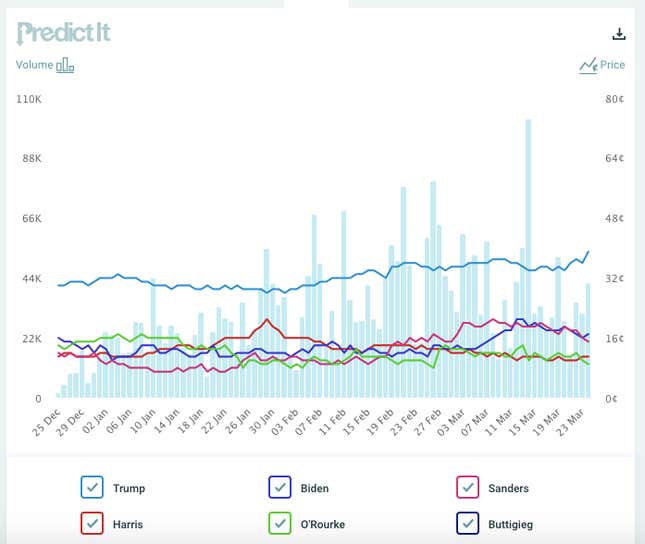 This post has been updated with additional data.