Five years after killing six babies and sickening 300,000 others with tainted infant formula, Sanlu—China's most vilified food brand—is back under new ownership and selling "organic food" like instant buckwheat noodles or corn-based pasta. It's an attempt at brand rehabilitation with long odds, to say the least.
The original Sanlu Group filed for bankruptcy shortly after the Chinese dairy company, owned in part by the New Zealand dairy giant Fonterra, was found to have repressed information about its faulty supplies around the time of the Beijing Olympics. In 2009, its trademark and logo were acquired by Jiang Xinhua, a mysterious bidder who is now head of Zhejiang Sanlu, the new company behind the brand. The firm unveiled a small product line of buckwheat, millet, cornmeal and other kinds of whole grain noodles at a food fair in Zhejiang province in November.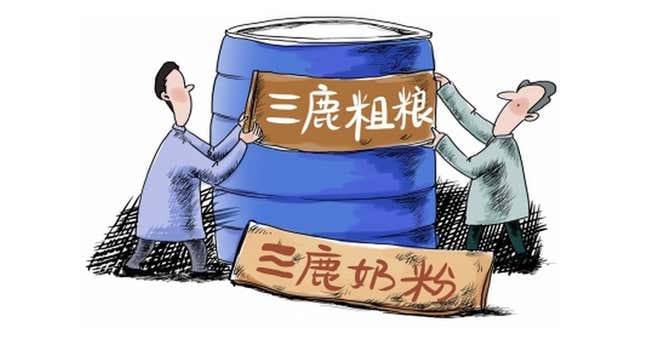 Through the new product line, Zhejiang Sanlu is trying to gain back some of the cachet Sanlu once had as one of the country's leading dairy brands. "Our business target is to revive the brand of 'Sanlu' and build it into a world-famous organic grain food brand," Yang Xiangdong, marketing director of Zhejiang Sanlu Industrial Co, told the Global Times last week. (The company has posted images of its certificates to sell organic food in the US, the EU, and Japan.) Jiang told Xinhua (link in Chinese) last week, "We don't want to see a time-honored national brand that has been there for 50 years disappear from history."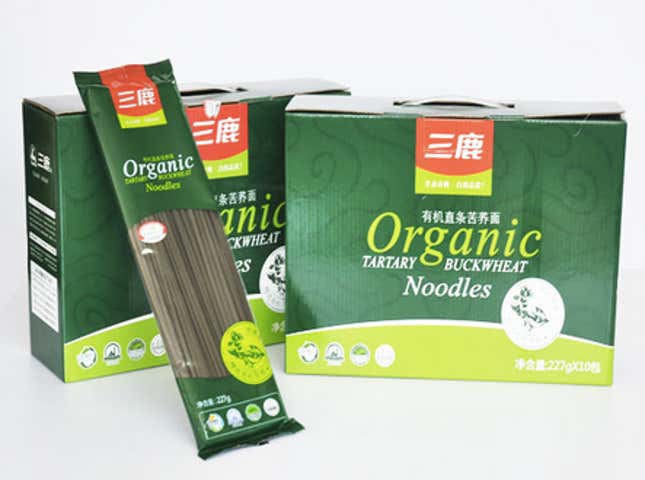 News of Sanlu's new product line circulated widely on Chinese social media and failed to impress. One said (registration required), "I have no trust in anything they sell unless its pesticides or drugs." Another, more kindly said, "Everybody deserves a chance to correct their mistakes! Unfortunately, I still can't bring myself to buy Sanlu."
Not only do Chinese shoppers remember Sanlu, they have yet to forgive the entire Chinese dairy industry. Five years after the melamine scandal, customers are still wary of domestically made infant formula, with many scoring bulk quantities on trips abroad. "In the public's heart, Sanlu is practically a synonym for fake and shoddy products and dangerous food," Li Zhiqi, head of a marketing consulting group in Beijing told Xinhua (link in Chinese). "This brand has almost zero value." That might a generous assessment.
Gang Yang contributed additional reporting.