In November 2000, Hasbro released Monopoly: The .com Edition. The board game came just in time for Christmas—and the dot-com bubble bursting. By the end of that year, the Nasdaq had lost more than half its peak value.
Not to jinx the current boom in Silicon Valley, but now seemed like a good time to revisit this special edition of Monopoly. "Are you ready to log on and hyperlink your way to overnight fame and fortune in the exciting world of e-commerce?" asked the instruction booklet (pdf), which detailed all the ways in which The .Com Edition differed from the original. For example…
The money was denominated in millions of dollars, so the smallest bill was seven figures.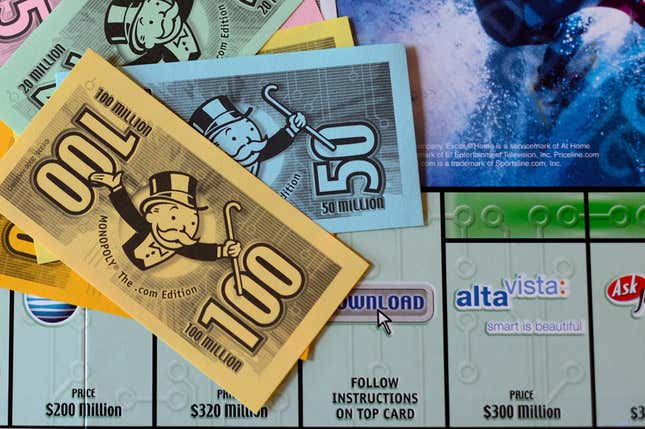 Properties on the board were popular websites like Geocities, Ask Jeeves, and iVillage. The equivalent of Boardwalk and Park Place were Yahoo and Excite@Home.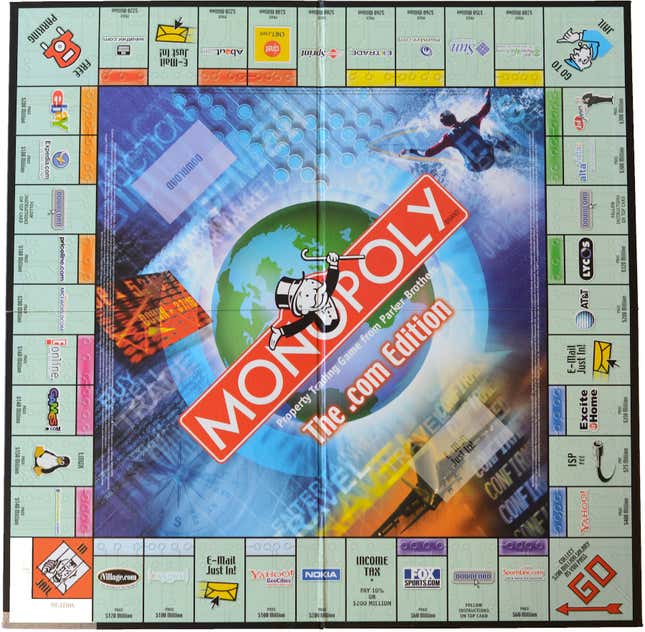 Instead of railroads, there were AT&T, Sprint, MCI Worldcom, and Nokia.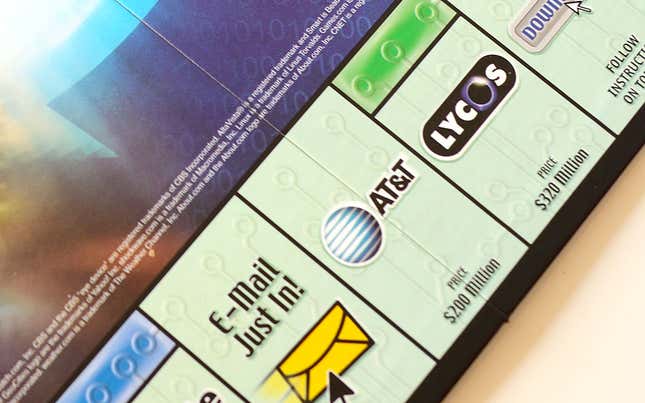 The tokens included a surfboard—you know, for surfing the World Wide Web.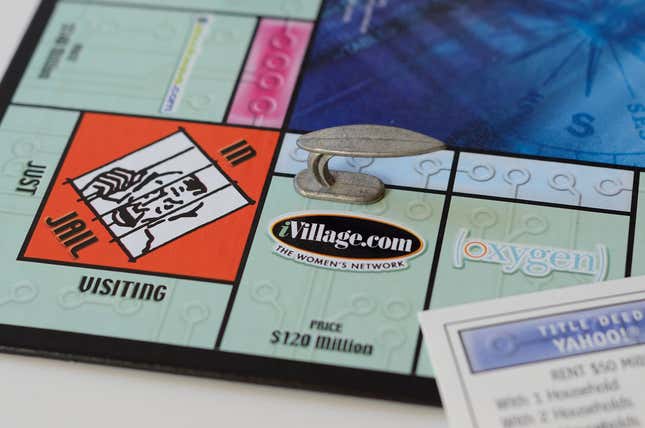 Startups were the surest path to riches.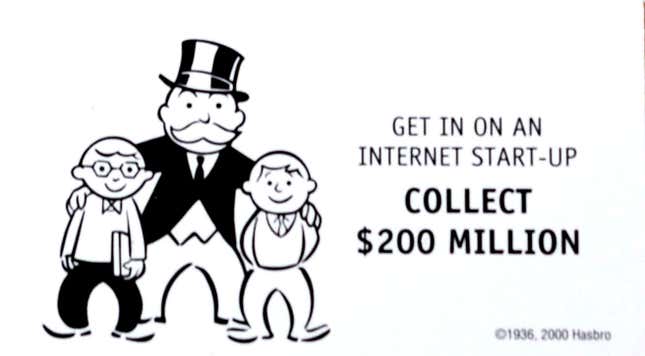 Banner ads were considered lucrative…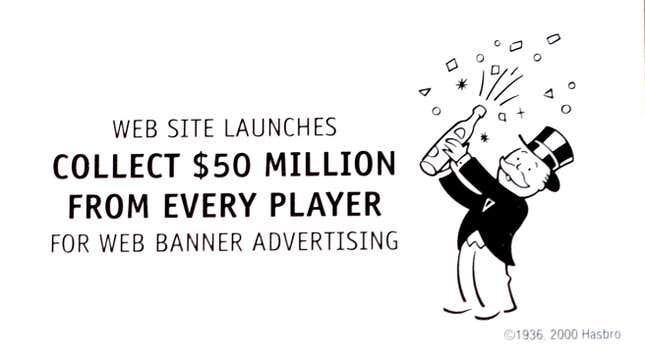 …and so was playing the stock market.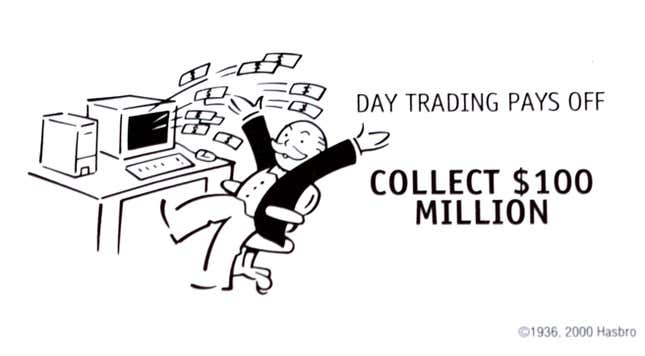 But storage was expensive…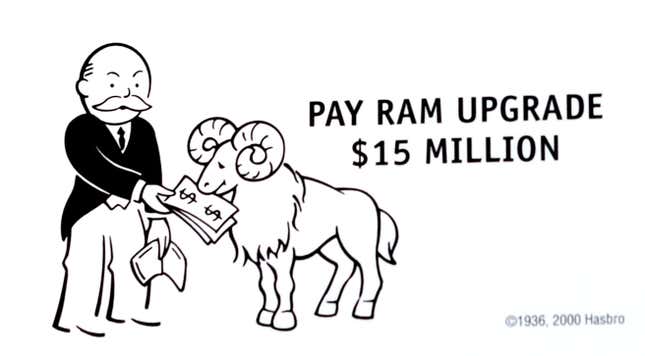 …and connecting to the internet was fraught.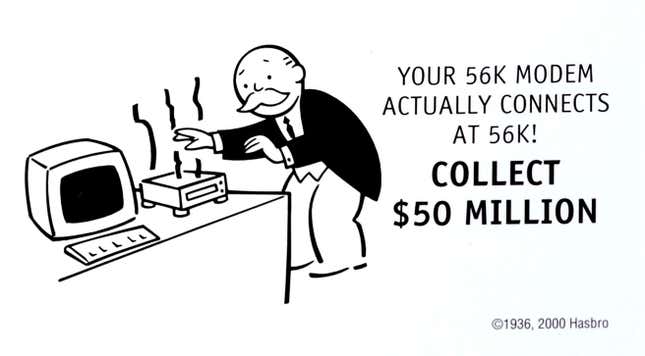 Life on the web could be distracting…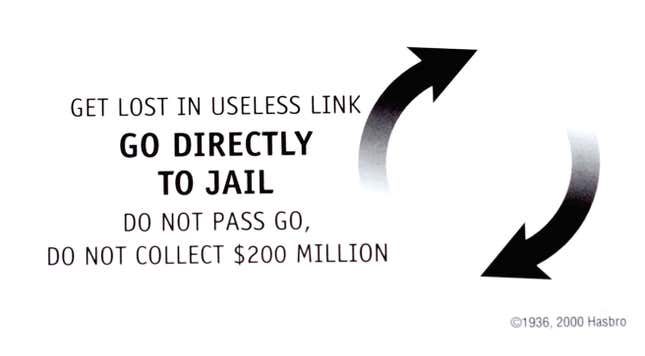 …but web browsers looked pretty much the same as today.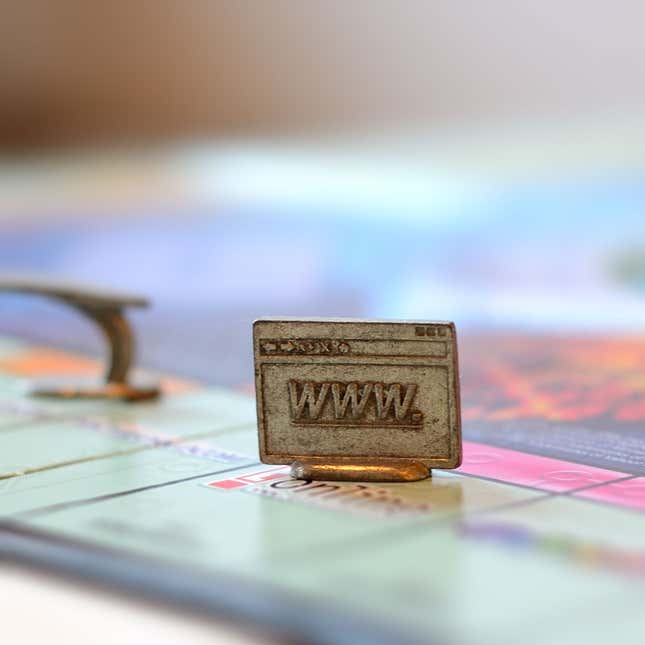 Photos by Gloria Dawson