This was arguably the year that 3D printing went mainstream. The once-derided technology has been used to create everything from wings used in the Victoria's Secret fashion show this month to fuel nozzles for GE's jet engines.
The explosion in the popularity of 3D printing is reflected in numbers just released by 3D printing company and marketplace Shapeways. The Dutch founded, New York-based firm now has 13,500 3D printing "shops" (web based outlets opened by its customers to sell their products) on its site—equivalent to the number of yellow taxis in New York City. It claims to have 3D printed 2.2 million products in 2013, and here are some of the most interesting.
There's the Twerking Einstein: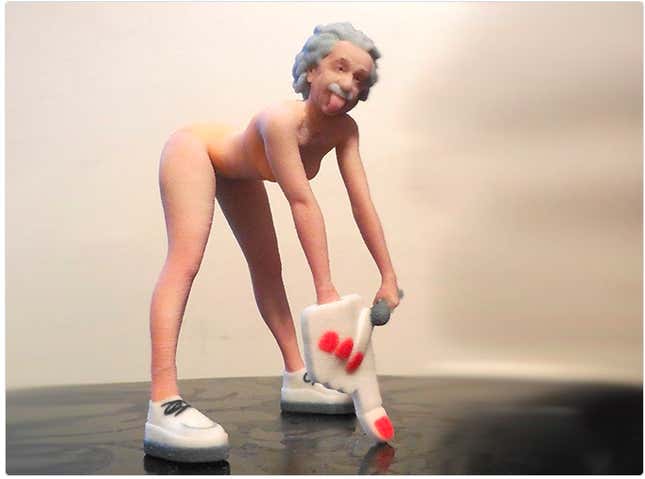 Or this Jesus sculpture , which, like the Twerking Einstein, began as an internet meme.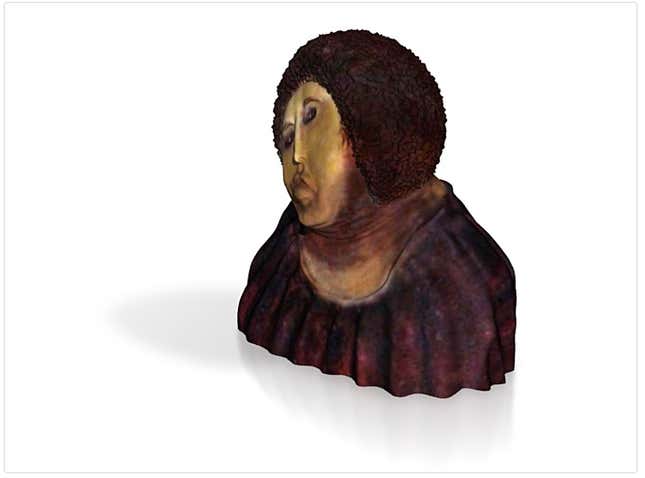 Likewise for this grumpy cat bust.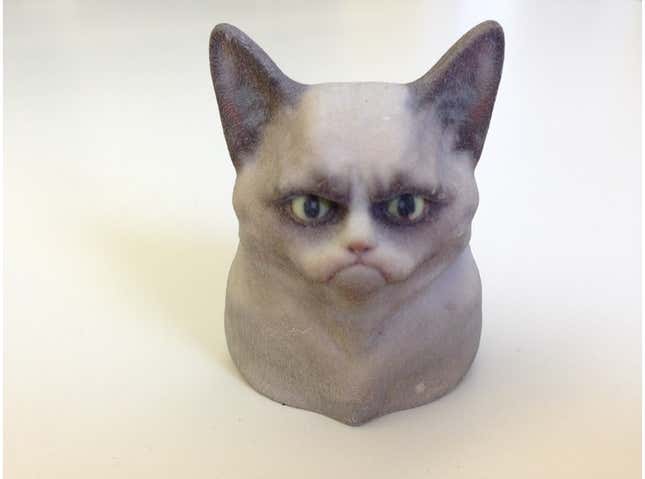 Or President Obama riding a raptor with a machine gun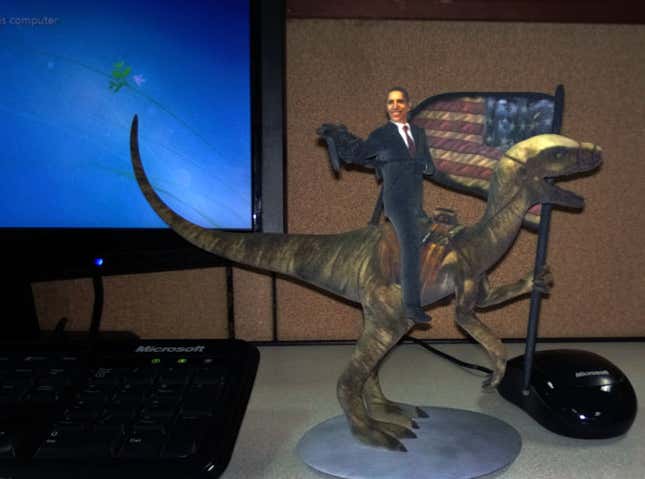 Then there are products that just look beautiful, like the Mobius Nautulus.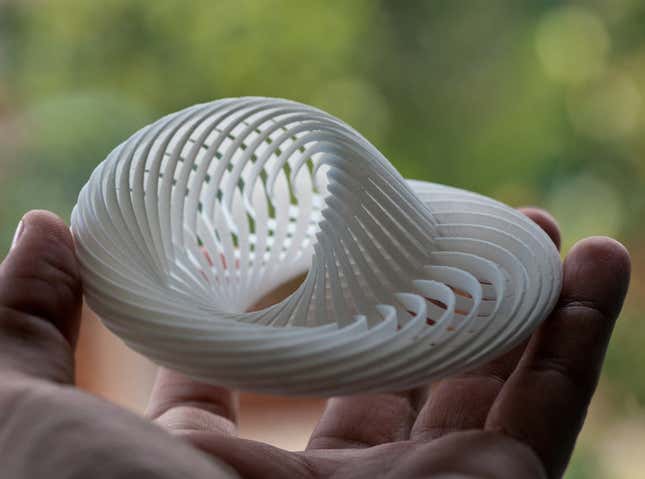 Or this Christmas ornament