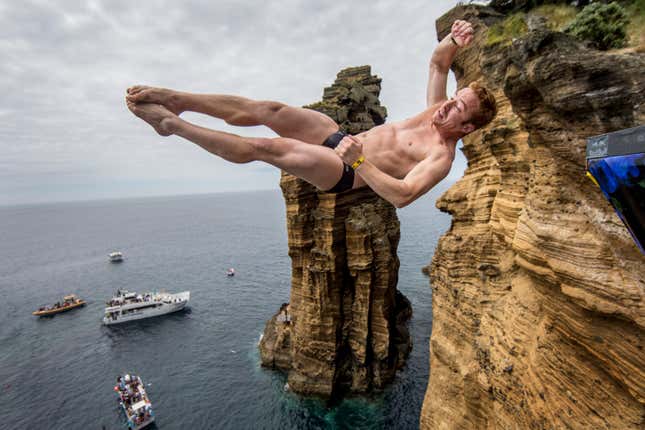 The "fiscal cliff" is now 11 weeks away. The system of automatic sharp spending cuts and tax hikes that legislators agreed to in 2011 will start to be put into effect after Dec. 31 if the US political class can't come up with a deal that makes some incremental progress on better balancing revenue and spending. And with key metrics on the US business spending looking weak, people are starting to worry about the looming threat.
As corporate earnings season continues, well-heeled investment bankers, budget retailers and health care companies alike are laying out how they're keeping a tight handle on inventories, spending and expansion plans until they have a better sense of how the situation in Washington will shake out. Here's some of what corporate officials are saying, culled from transcripts of earnings calls, via FactSet's CallStreet service.
Goldman Sachs sees muted mergers and acquisitions deals as partially due to the cliff.
David Viniar, chief financial officer, Goldman Sachs: I think the political uncertainty out there has been a big part of what's kept the M&A calendar as low as it's been. Whether it's the fiscal cliff, uncertainty in Europe, just general political uncertainty which has caused people to be less confident about growth, I think it's been weighing very heavily on those markets. There's been a, as we said before, a lot of dialogue, a lot of companies talking to each other, but CEOs are a little hesitant to pull the trigger until they get a little more clarity. And I think if you saw some clarity, I think you could see a pretty big uptick in volumes.
At Dollar Tree, the chain of cheap retail stores, executives fret that cutting spending could crimp its sales to poor folk.
Bob Sasser, chief executive, Dollar Tree: I don't know that I can quantify, but—well, I can't quantify it. But obviously we serve a lot of customers. We serve the broad middle. Our food stamp business is growing. If food stamp and entitlements were to be reduced, that would put pressure on those customers and we would see it, I think, as everyone would in our business.
Mexican cement and building products giant Cemex doesn't expect weakness to hit infrastructure spending until later in 2013.
Maher Al-Haffar, managing director, Cemex: As far as we are concerned, the immediate effect on the infrastructure spending is not likely to be significant. And, I say immediate, okay? It's very important. Only 25% of the federal financed budget, a portion I mean, and 50% of highway spending comes from federal—from the federal general budget which may be subject to this sequestration. Less than 15% of the annual highway spending would be subject to sequestration or an across-the-board cut. If we're talking about—it's likely to have an impact in a forward-looking fashion. So, it's likely to be six months to maybe a year for the impact, if it happens to be felt.
Blue-jeans behemoth Levi Strauss is cutting down on inventory and keeping cash on hand in case the cliff hits, in the hopes of avoiding the price cuts it had to put in place to move merchandise after last year's disruptive debt ceiling debate.
Charles Bergh, chief executive, Levi Strauss & Co.: Our approach to managing really all aspects of cash, if you will, is to manage it pretty tight and you're seeing that in the numbers, we're trying to manage our inventory fairly aggressively and put ourselves into a position where we have to chase instead of putting ourselves into a position where we have lots of inventory that we then have to heavily discount and get rid of, and if you remember, that's what we had to do in the fourth quarter last fiscal year.
Likewise, budget retailer Family Dollar, Dollar Tree's main competitor, is keeping inventories lean.
Michael Bloom, chief operating officer, Family Dollar: If you recall last year, we had bought up some apparel categories in the first half of the year, we didn't sell those items. We had to mark them down. Given the uncertainties with the things you mentioned, the fiscal cliff, the election, the uncertainties in our macro environment out there, we just think our customer is struggling there and it made a lot of sense to curtail receipts there to be a little more conservative.
And health insurer UnitedHealth is keeping a close eye on Medicare Part D, the roughly $60 billion government program that pays for prescription drugs for the elderly, in case of cuts.
UnitedHealth Group: Clearly, we're focusing on its impact in terms of potential impact on government programs and so forth. But nothing that we can actually specifically do but [it's] a good reason why we stay more cautious than perhaps the marketplace and with respect to [Medicare] Part D.