By Ken Kaplan, iQ Senior Contributor
It's like building a giant global nervous system. That's how futurist Jason Silva describes the internet of things.
"We're moving into a world where more and more of our thinking is dovetailed to our tools, and the distinction between user and world is going to get even more blurry," he said.
The internet of things (IoT) is a growing part of today's tech discourse. In August, the term was added to the Oxford English Dictionary, which defines IoT as "a proposed development of the internet in which everyday objects have network connectivity, allowing them to send and receive data." Three months later, Intel launched the IoT Solutions Group. In January at the 2014 Consumer Electronics Show, technology analysts expect IoT to be a dominant topic as more so-called smart devices become meaningful in people's everyday lives.
"The internet of things consists of a wide range of internet-connected devices, from a simple pedometer to a complex CT scanner," said Ton Steenman, vice president and general manager of Intel's Intelligent Systems Group. "The true value is realized when these intelligent devices communicate and share data with each other and the cloud, uncovering information and actionable insight that can transform business."
Such developments harness the latest innovations in big data, Bluetooth, Wi-Fi, wearable devices, sensors, RFID, and cloud computing to collapse the gap between digital and physical. The result is a new world of always-on connectivity opening new ways to access and control vehicles, homes, healthcare, fashion, and even cities. It also has potential to spur an economy worth over $300 billion. By 2020, approximately 26 billion products will be connected to the internet of things, that's 30 times more than in 2009, according to Gartner.
"We're expecting a lot more experimentation with internet of things-type of connected gadgets and home appliances," said Ben Bajarin, principal at Creative Strategies. "Your everyday objects are getting smarter through sensors and processors, and more of these are being built on an embedded version of Android, rather than just (the more commonly used) Linux operating system."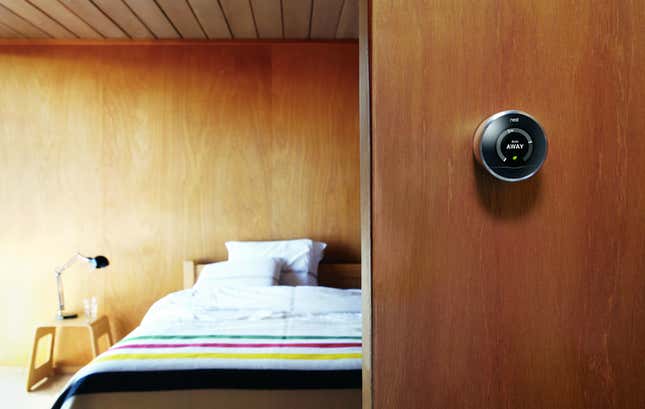 At CES, this transformation will hit home for many people, said Bajarin
"Coffee pots, things to manage your garden, games and toys, microwaves, refrigerators, all types of common appliances are becoming connected" to mobile devices, he said.
And it's bolstering an industry that's raised $468 million in venture capital since 2012, according to CB Insights.
This shift will be bumpy at first, said Mike Feibus, principal analyst of TechKnowledge Strategies, because consumers may have trouble reconciling the promise of IoT with the present-day reality of nascent technologies. "They'll be buying these things based on all of the things you will be able to do with it [eventually], but maybe can't immediately," he said.
To fulfill the promise, these IoT technologies will have to depend on a range of energy-efficient processors, including ones like the tiny, low-cost Intel Quark, and access to the internet.
"Because of the need for such systems to be 'always on,' saving power whenever possible is crucial," said Dieter Fox of Intel's Science and Technology Center for Pervasive Computing. "Researchers are developing 'perpetual power' techniques that harvest energy from ambient sources and allow simple sensing and computing systems to run indefinitely."
Potential power sources include solar, vibration, radio frequency, and sensors that harvest energy from temperature differentials.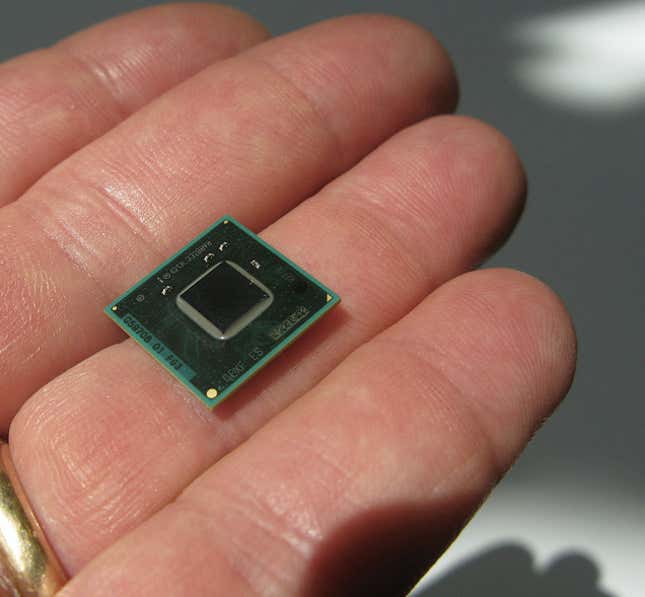 Techno-optimists like Silva, are confident that any power consumption challenges can be overcome.
"Technology is an extension of our evolution…the best technologies get adopted," he said. "We're moving into a world where we don't just interface with the world but the world interfaces with us."
It's simply a matter of time.
This article was produced by Intel and was not written by the Quartz editorial staff.