By Ken Kaplan, Intel iQ Editor-At-Large
Blame it on fatigue or fragmentation, but tastes in tablets are changing.
The mad rush to tiny tablets may wane starting at the 2014 Consumer Electronics Show, with the introduction of new purpose-built tablets, created to be used in more ways and places than ever.
"Attraction shifted from 9 and 10-inch tablets down to smaller 7-inch tablets," said Geoff Blaber, vice president of research at CCS Insight. "But we're watching out for it to shift back up to larger screen sizes over the next few years, especially if we see a clamor for the 2 in 1 device proposition," he said, referring to new laptops that convert to tablets, like the popular Asus Transformer Book T100 and Trio.
Consumers are figuring out what they want and will gravitate towards tablets that meet their needs, said Ben Bajarin, principal at Creative Strategies.
"We're going to see a lot of new innovative tablets that are bigger as people begin to use tablets more and want to do more computing based things with them," he said.
Tablet fatigue is something many people are experiencing, said Mike Feibus, principal analyst, TechKnowledge Strategies. "Tablet development has slowed," he said. "It has plateaued."
Rainbow of Tablets
Instead, Bajarin sees the tablet market fragmenting into new niches. "There's more segmentation happening," he said. By that he means tablets won't just be big or small. They will be purpose built for toddlers, construction workers, and retail stores, like the Intel-based tablets being deployed by Applebee's restaurants across the U.S.
"At CES, there will be a lot of tablets, including kids' tablets, tablets that fix themselves to walls for point-of-sale retail stores, some could become dedicated TV players and some will be computing based tablets," he said.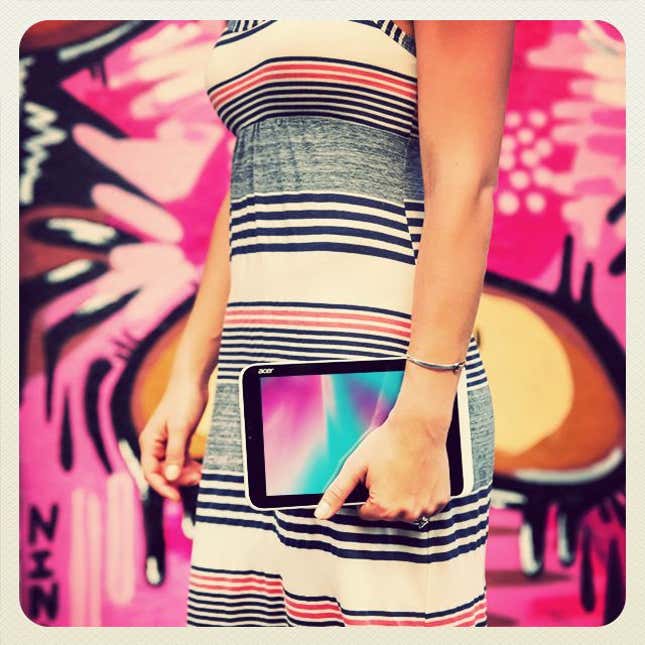 This fragmentation is feeding a growing diversity of tablets, but this variety is not confusing consumers yet, according to Jon Peddie, president of Jon Peddie Research.
"The question is, is this too much stuff?" Peddie asked. "The answer is no. We want more unique products. One of the reasons the tablet has become so successful is because it gave us a new opportunity. Before the tablet came along our only choice was a PC, so we did everything on a PC. With the tablet, we were freed from that so now we can do things on a tablet, on a phone and even more things now on a PC because of the new form factors, especially those with detachable screens. More is better."
Blaber is anticipating more shifts ahead for tablets as they fit into people's lives, alongside other devices.
"We're seeing very definitive segments of tablets and smartphones and PCs and really one continuum of products emerging," he said. "Manufactures like Samsung are really pushing that story hard and we'll see that at CES."
This article was produced by Intel and not by the Quartz editorial staff.