Ben Bernanke just delivered what looks to be one of his final official speeches before the end of his term as Federal Reserve chair on Jan. 31. The speech is a nice, long history lesson of his thoughts on the extraordinary measures the Fed undertook during the financial crisis.
As for what happens now, the question is when the Fed will raise its marquee policy rate—the Federal Funds target rate—which has been parked near zero for for just shy of five years. The answer? Probably not anytime soon, even though the Fed recently made moves to cut back on its bond-buying programs via the long-awaited taper.
Here's Bernanke's sharpest quote on the topic: "The FOMC's decision to modestly reduce the pace of asset purchases at its December meeting did not indicate any diminution of its commitment to maintain a highly accommodative monetary policy for as long as needed."
Translation: Even though the Fed is getting out of the bond-buying business, the Fed Funds rate is going to stay low for quite some time. And we think that will be enough to keep interest rates from spiraling wildly higher and hurting the economy.
In short, Bernanke still thinks the economy is pretty weak. Here's the key two-paragraph excerpt of his speech—in whole—that lays out his views on the economy, accompanied by relevant charts:
The economy has made considerable progress since the recovery officially began some four and a half years ago. Payroll employment has risen by 7-1/2 million jobs from its trough.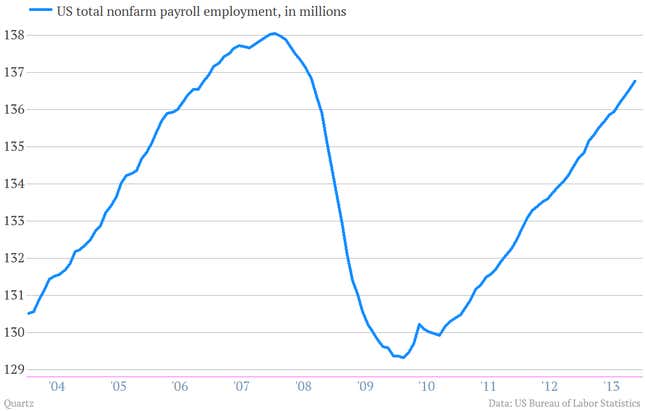 Real GDP has grown in 16 of 17 quarters, and the level of real GDP in the third quarter of 2013 was 5.5% above its pre-recession peak.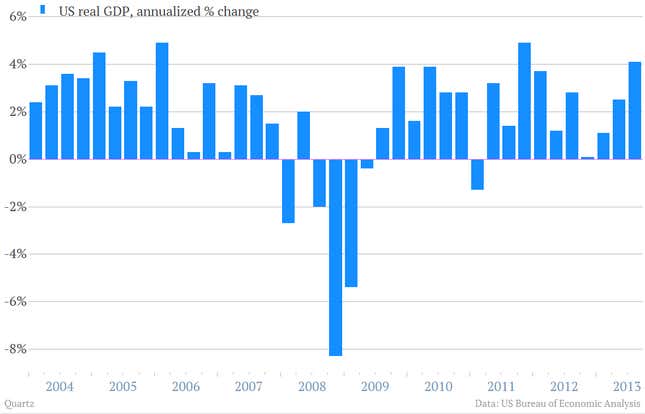 The unemployment rate has fallen from 10 percent in the fall of 2009 to 7% recently.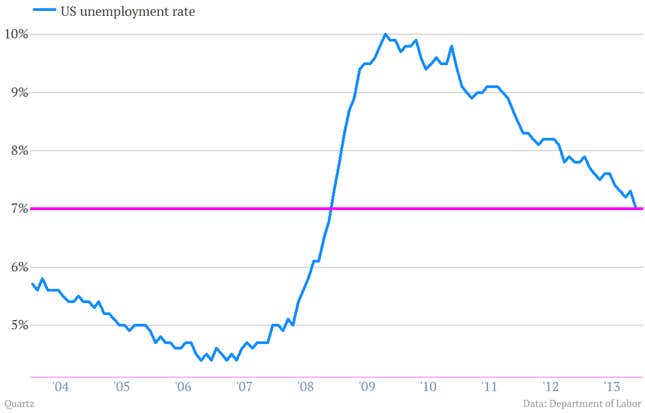 Industrial production and equipment investment have matched or exceeded pre-recession peaks.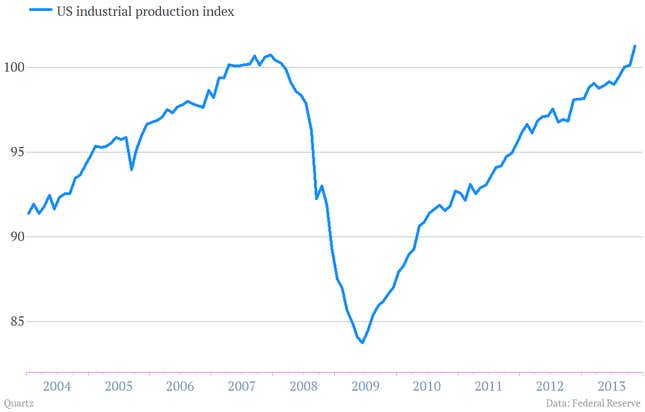 The banking system has been recapitalized, and the financial system is safer. When the economy was in free fall in late 2008 and early 2009, such improvement was far from certain, as indicated at the time by stock prices that were nearly 60 percent below current levels and very wide credit spreads.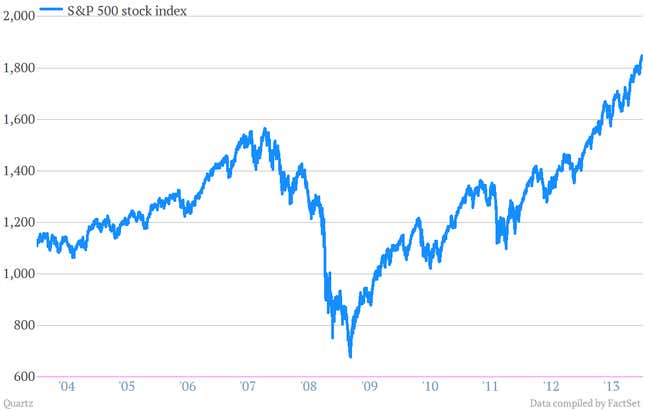 Despite this progress, the recovery clearly remains incomplete. At 7%, the unemployment rate still is elevated.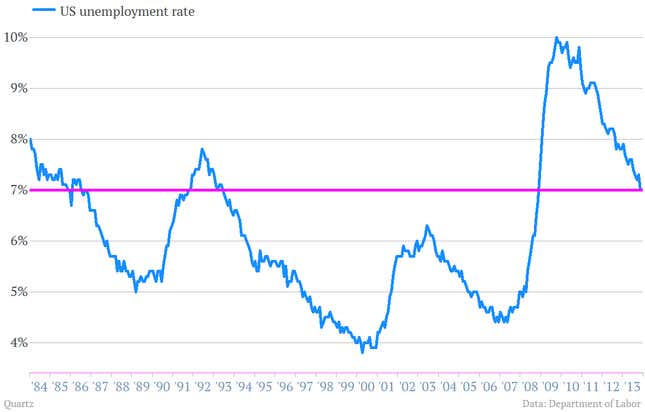 The number of long-term unemployed remains unusually high, and other measures of labor underutilization, such as the number of people who are working part time for economic reasons, have improved less than the unemployment rate.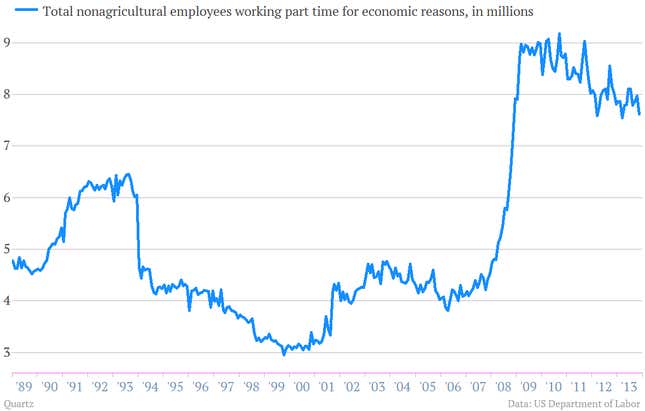 Labor force participation has continued to decline, and, although some of this decline reflects longer-term trends that were in place prior to the crisis, some of it likely reflects potential workers' discouragement about job prospects.