South Korea is going to lengths to relieve overcrowding in Seoul, where 25 million people are already living under some of the world's most crowded conditions. The latest move by city officials is a pledge to reopen a set of man-made islands that would add as much as 100,000 square feet of real estate to the capital city, which accounts for almost half of the country's gross domestic product.
The islands, built in 2011, cost the city about 139 billion won ($128 million) and have been shuttered for years because of poor management and allegations of shoddy construction and fraud. In September, city officials said the islands would reopen this year under the operation of a private family-run conglomerate, the Hyosung Group. The islands—which house a marina, exhibition halls, and a floating stage—are intended for use as public space for cultural and entertainment events and won't help overcrowded housing in Seoul, though they could at least provide some outdoor public space for city residents who've long complained about Seoul's lack of parks (pdf, p. 4) and other green spaces.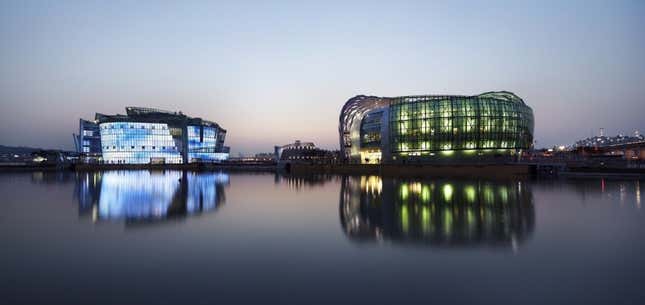 Another controversial project is South Korea's mini-capital of Sejong City, intended as the new seat of the country's government. Critics complain that Sejong is characterless and lonely—the government has taken to organizing dating events (paywall) for the thousands of uprooted public officials forced to move there—as well as inconvenient. Sejong is a two-hour drive from Seoul and not connected to the country's railway system. Costs for the project are expected to reach an astronomical 22.5 trillion won, about $20 billion.