As past-their-prime airports are abandoned, what should—or can—be done with the unique spaces and buildings left behind?
It's a question communities ask around the world. Following years of legal battles, Santa Monica Airport near Los Angeles will be closing in 2028, with residents hoping to see the space turned into a park. Aero-philes in in Montreal weren't so lucky; Mirabel Airport was demolished in 2014, 20 years after its last flight. Plans to turn what was once the world's largest airport into a theme park fell through. Meanwhile, earlier this year, Ataturk International Airport in Istanbul closed its doors. President Recep Tayyip Erdoğan wants to turn it into a garden.
Here's what some cities have done to recycle their airports.
Berlin, Germany
Berlin's Tempelhof is possibly the world's most famous airport conversion, and it has a little bit of everything. First built during Nazi-era Germany, the airport ceased operations in 2007. Now, it's the city's largest park and its uses are diverse.
It has hosted the FIA Formula E Championship as well as music festivals. Parts of the park serve as a habitat for at-risk bird species. The old terminal buildings and hangers are also used for events, trade shows, and fairs. In 2015, it served as an emergency shelter for over 2,000 refugees.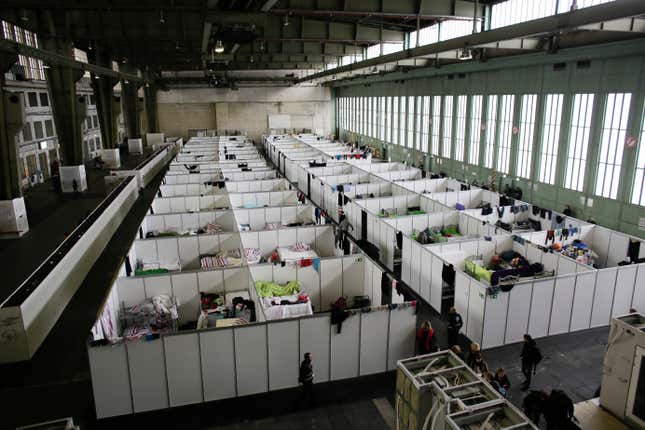 Work continues on Tempelhof as the city invests €100 million ($109 million), aiming to turn the area into a "creative district." The concept has drawn comparisons to New York's Meatpacking District and London's Brompton Design District.
Quito, Ecuador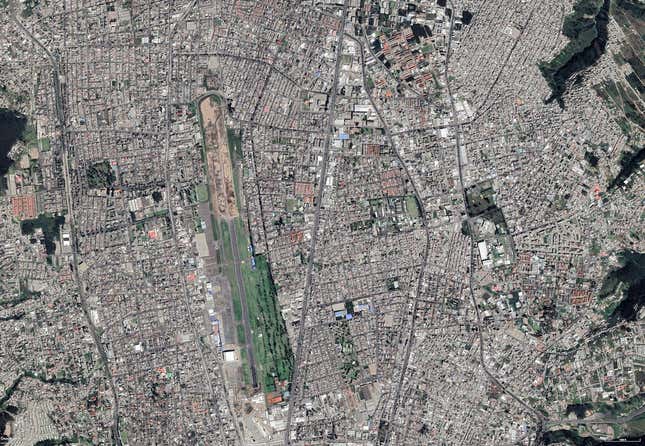 Situated in the center of Quito, Ecuador, and surrounded by mountains, the original Mariscal Sucre International Airport was no longer able to accommodate increased traffic and larger planes when it was shut down in 2013. It was renamed Parque Bicentenario and today is the city's largest green space. It hosted Pope Francis in 2015.
Athens, Greece
When Athens' former international airport, Ellinikon International, ceased operations in 2001, part of the grounds were converted into a sports park that held venues for the 2004 Summer Olympics.
But further plans for green space along the Aegean Sea didn't take off as the country hit economic disaster. In 2015, the abandoned terminal became home to 4,000 migrants, who were housed in empty departure lounges and hangers until 2017.
Now, there's a proposal for an €8 billion ($8.8 billion) investment, which includes a "world-class metropolitan park," a resort, a marina, and a residential tower. Realizing that vision is proving difficult; the project has been plagued with issues.
New York, New York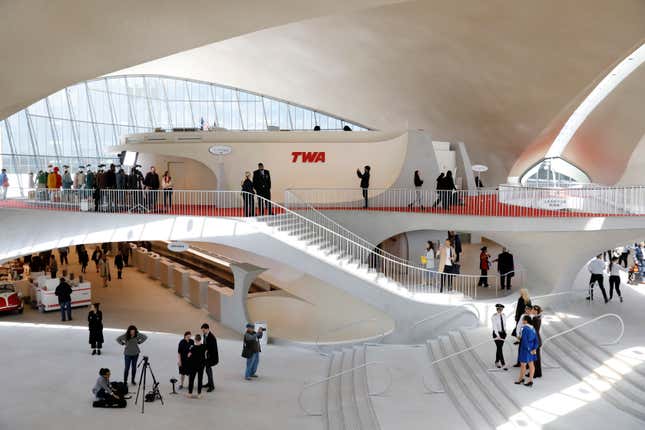 It's not a whole airport, but the TWA Flight Center, at New York's John F. Kennedy International Airport, has been described as the "Grand Central of the jet age." Designed by modernist icon Eero Saarinen and completed in the 60's, the building features a futurist design. After being closed in 2001, it re-opened earlier this year as a hotel. Time Magazine has listed it as one of the world's greatest places to stay.
Denver, Colorado
Denver is yet another example of a city that outgrew its airport. When Denver International replaced Stapleton Airport over two decades ago, the city embarked on the US's first major redevelopment of a large, civilian airfield.
Nearly a third of the airport site was redeveloped into a park, and the rest became land for homes and shops. The area is now called the Stapleton Community, and all that's left of the former airport is its control tower. It has been converted into a restaurant and entertainment center called Punch Bowl Social.
Hong Kong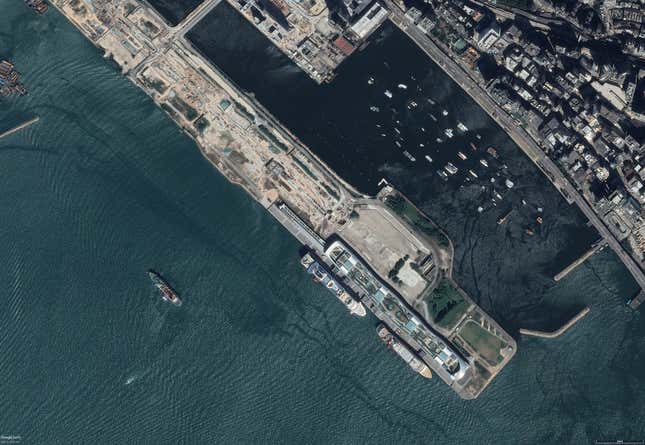 From planes to boats; Hong Kong's former Kai Tak Airport may be the most creative use of a former aviation site yet. The airport, which was considered one of the most dangerous landing strips in the world, closed in 1998. With a runway jutting out into Victoria Harbour, it's an ideal location for a cruise ship terminal. It now has capacity to berth two large 360-metre (1,180 ft) long vessels.