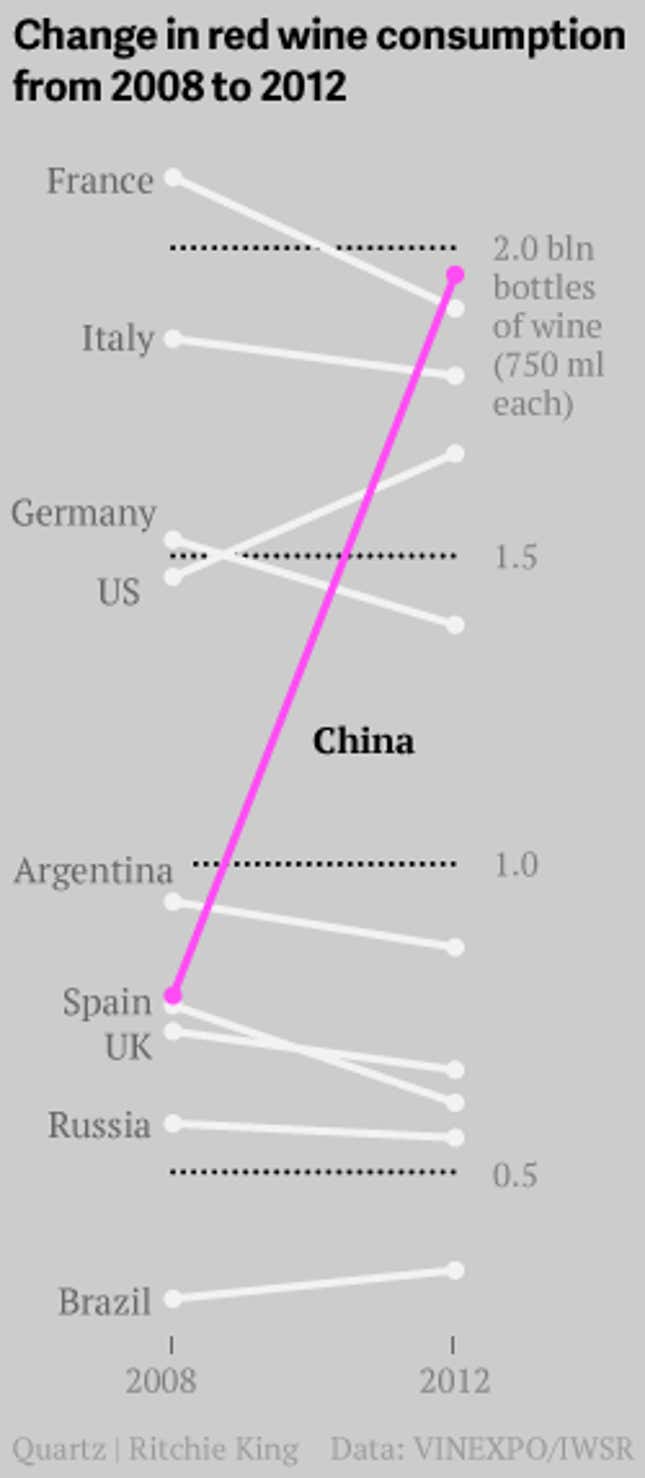 The world's biggest red wine drinking country isn't France, Italy, or the US. According to a report released by Vinexpo and International Wine and Spirits Research (IWSR), China now guzzles 1.9 billion bottles a year—more red wine than any other nation on the planet.
As recently as in 2008, the Chinese were only the world's sixth-largest drinkers of red wine, but they have since jumped to the number one spot, passing France—now the world's second-largest consumer—Italy, the US, Germany, and Argentina. China's red wine intake surged by 146% between 2008 and 2012, while leading European drinkers scaled back their imbibing of red wine, as you can see in the chart on the left.
Part of China's growing appetite for red wine is the country's taste for certain French varietals. China is, for example, the world's leading importer of Bordeaux. And French now wine accounts for nearly 50% of Chinese wine imports.
But China is also simply producing more and more red wine—and drinking it, too. The country is on pace to eclipse France as the world's largest producer. More than 80% of the red wine China consumes is made domestically (paywall).