Google's third-quarter earnings report was accidentally released at 12:30 p.m. ET, and its shares plunged immediately, falling 10% and then recovering a bit before trading in the stock was halted.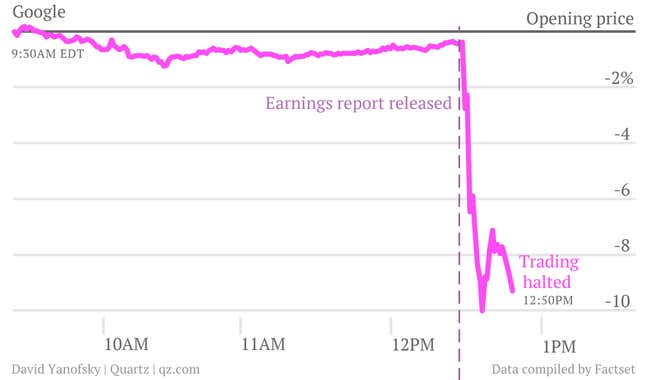 Google pointed its finger at printing-services company RR Donnelley, which promptly plunged, as well. (Followers of Footnoted's Michelle Leder could have profited from her early tweets speculating about RRD's involvement.)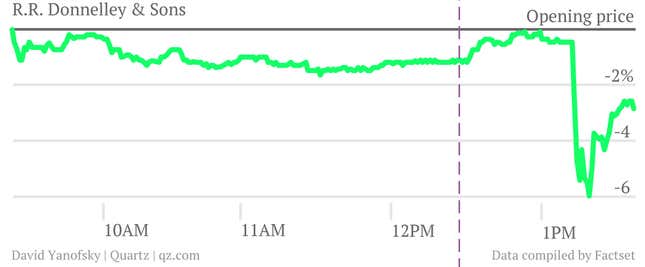 Tech stocks were spooked, as well, perhaps reacting to the weakness in Google's mobile advertising business.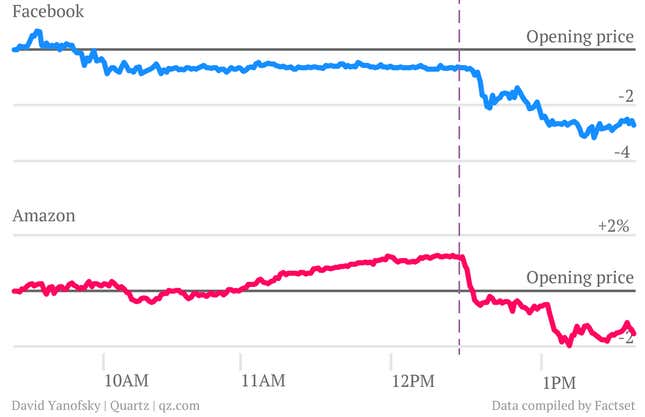 Google resumed trading shortly before the closing bell and ended the day down 8%. The Nasdaq, where Google trades, was down 1%.