On Feb. 6, more than 2,000 delayed passengers stormed check-in counters at an airport in Henan province, smashing computers and equipment, in response to the airport's five-hour long shutdown because of snow. Photos posted online show police trying to calm angry crowds. Chinese state media described the incident as a "riot." One passenger's comment circulated online (registration required) said, "This is how crazy travelers who have gone through multiple delays can get."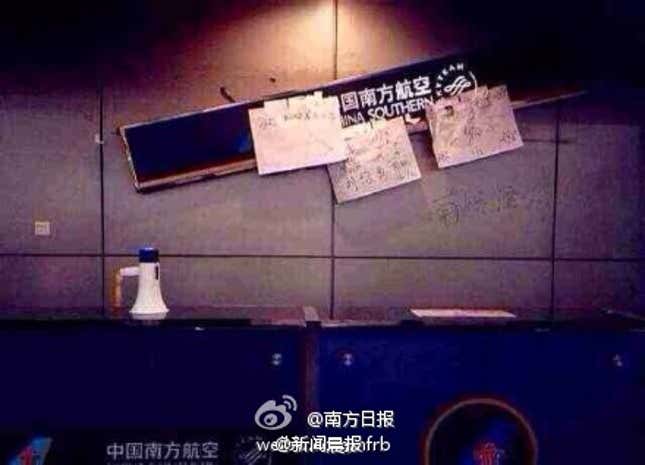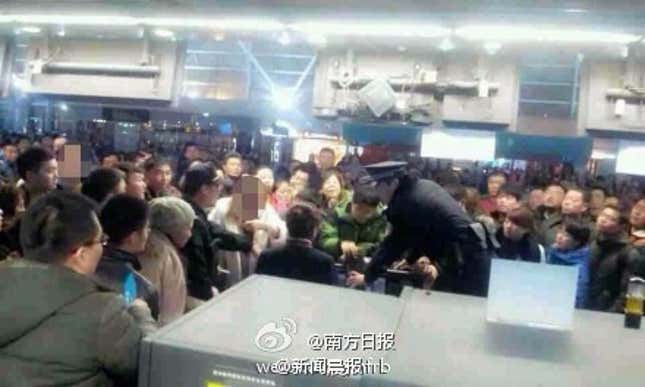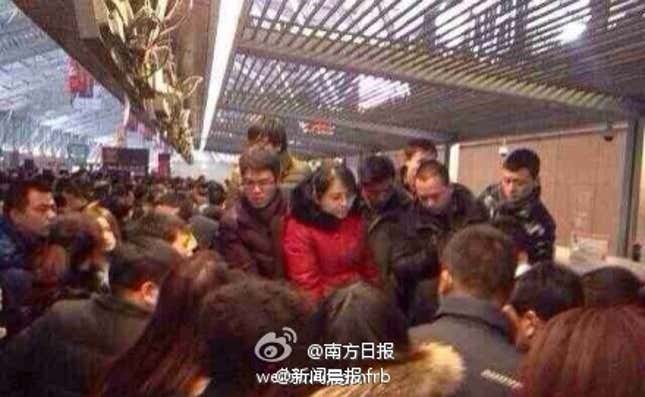 The Henan incident is only the latest civil disturbance over airline service in China, and specifically poor customer service. Henan Radio said that airport patrons were fed up not only with the delays, but the staff's attitude. "There were not enough seats and passengers had to sit on their luggage eating instant noodles. The airport staff were indifferent and said 'I don't know' to questions asked of them," the radio station said on its microblog. The airport reportedly resumed service later on Feb. 6, allowing the passengers, many of whom were returning from their Chinese New Year travels, to finally board their flights.
China has been building a modern domestic airline industry to service what is expected to be the world's largest aviation market. The total number of airports in China is expected to reach 244 in 2020, compared to 80 in 2011, with the help of state funding. In August, China's aviation authority announced it would grant rebates of up to 433 million yuan ($70.7 million) for airlines that operate regional services.
As the aviation industry has expanded so have the crowds—but not the air space that planes are allowed to fly in, in part because China's military still commands most of the skies. Delays, naturally, have ensued. In 2012, Chinese airlines took off and landed on time on average only 74.8% of the time with Beijing Capital believed to have the worst delays of the country's main airports.
Officials have instructed airline staff to take better care of delayed passengers and offer food, accommodation, and most importantly explanations for the delays. Travelers complaining (registration required) on online message boards say airport staff distractedly perform security checks and continually check their phones instead of attending to customers. In January, Shanghai's Pudong airport took three days to unload (link in Chinese) the luggage for 10 arriving flights. Some airlines say that inexperienced passengers who don't understand the logistical issues involved are the real problem.
The net result is more angry flight-goers. In 2008, over 30 passengers protested the delay of their flight at an airport in the city of Kunming by sitting on a runway (link in Chinese), blocking the path of other planes. Last July, passengers in Dalian refused to leave an airplane that had landed two hours behind schedule until they were compensated for the delay. Eventually police had to remove them. Last summer, there were over two dozen fights at airports.
Jennifer Chiu contributed additional reporting.