Yes, oats!
Year-to-date performance of the hearty grain has put it ahead of all other commodities and asset classes, according to Quartz's daily monitoring of market returns in 2014.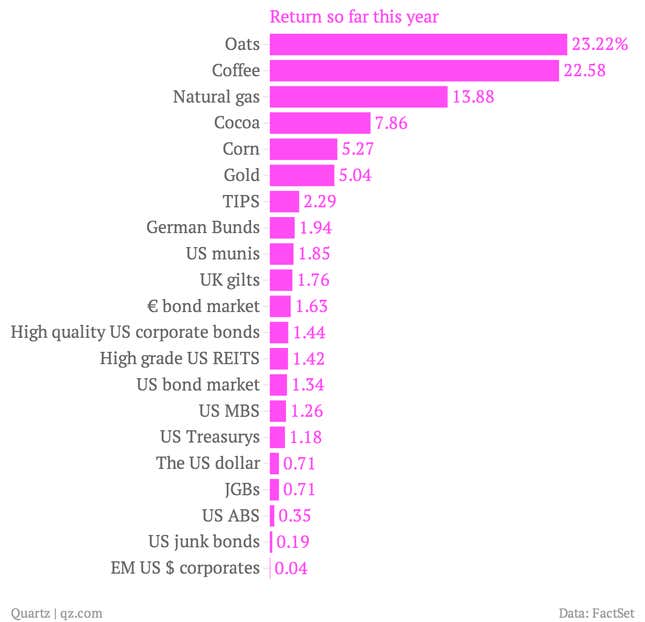 The problem isn't lackluster harvests. Canada, the world's top exporter of oats, had a bumper crop in 2013.
Rather, the issue is getting oats to market. Transportation bottlenecks from Canada are keeping oats from getting to large consumers of them, such as food giant General Mills.
Millions of tons of grains are sitting in storage in Western Canada, as rail cars to transport the grain are in short supply. The source of the bottleneck is a matter of debate. Some suggest increased shipments of oil have eaten up rail capacity that farmers need. Others point the finger at extreme winter weather that has slowed down railroad activity.
Of course, Quartz Capital Management would caution any readers away from betting their retirement savings on oats, which is a thinly traded commodity that could easily tumble in price.
But for the moment, oat bulls should enjoy their moment in the sun. It likely won't last long.