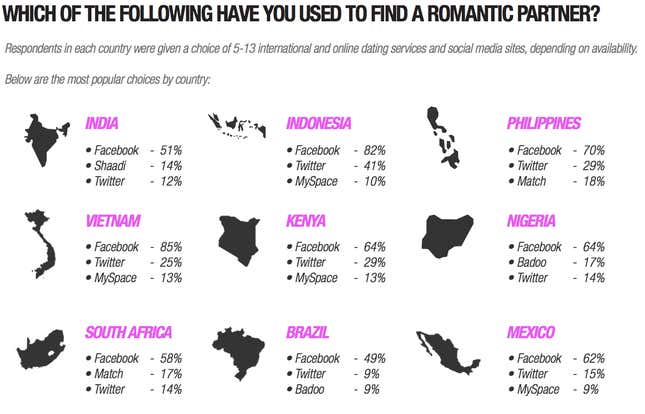 How do you meet someone online when you're in India, Mexico, Nigeria, South Africa, Brazil, Vietnam, Kenya, the Phillipines, or Indonesia? You'd think it would be some local dating app, like Shaadi (India) or Badoo (Nigeria), but in a survey recently conducted by Jana, Facebook beat out all of them by a wide margin.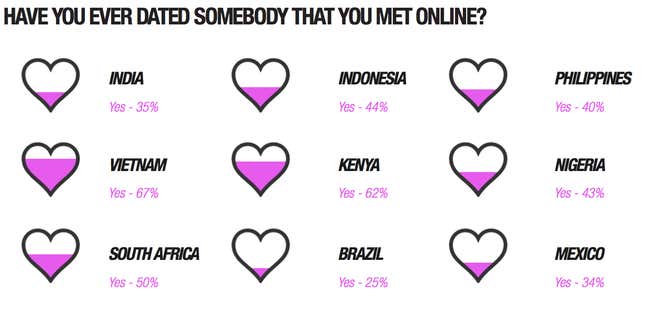 Dating someone you've met online was twice as common in Vietnam as Mexico or India, more or less reflecting the relative levels of Facebook penetration in these countries.
The free response section of Jana's survey yielded one of the most memorable characterizations of the hazards of online dating… ever.

And what veteran of online dating doesn't identify with this?