This article has been corrected.
Wall Street really doesn't like Whole Food's latest quarterly results.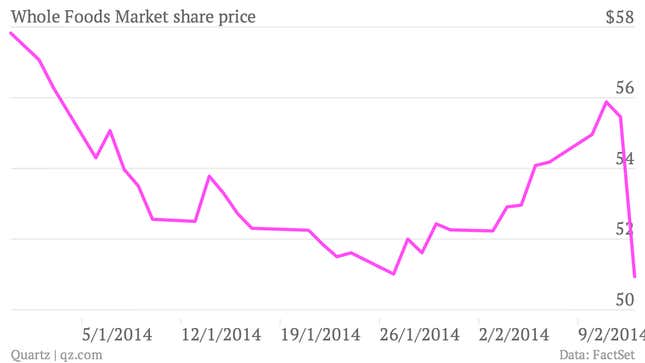 The Austin, Texas-based organic grocery chain posted decent growth in both sales and revenue, but evidently not enough to live up to its lofty valuation.
Whole Foods is facing increased competition, not just from higher-end stores such as Sprout's Farmers Market and Fairway, but also from traditional supermarket chains, including Wal-Mart and Kroger, which are expanding their organic offerings.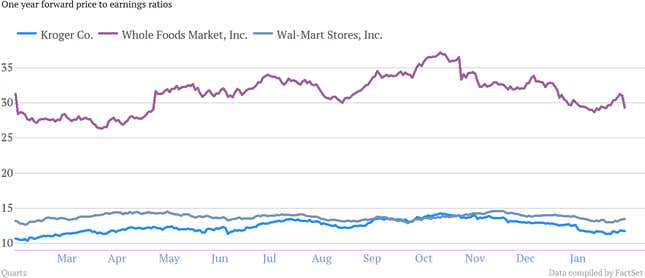 In yesterday's company conference call, Whole Foods Co-CEO Walter Robb seemed focused on mitigating this threat. "In produce, for example, we are adding more high-grade conventional offerings to complement our organic offerings, allowing customers a broader range of choices," he said.
Adding non-organic food to the mix probably won't do much to please Whole Food's hipster fans in urban areas, but more affordable options might help facilitate the chain's push into the American heartland.
Correction (Feb 13). An earlier version of this post misspelled Walter Robb's surname and incorrectly said he was CEO of Whole Foods. In fact he is co-CEO.