American-style retirement homes are ever-so-slowly catching on in India, where norms have long held that elderly parents will be cared for by their adult children.
As it happens, senior housing and nursing homes catering to Indian Americans are likewise popping up in the US. One example is Priya Living, a small chain that opened its first residence in 2013 in the San Francisco Bay Area and has since launched two other properties close to Silicon Valley. Many residents have children who work at Facebook, Apple, or Google, among other firms, says founder Arun Paul, but "there is some diversity."
Priya is also months away from welcoming tenants in Los Angeles and has identified another 13 cities in the US and Canada for future development.
At these homes, residents can join yoga classes and meditation classes and Bollywood dance parties, and the food options are all familiar. But you don't have to be Indian to live at Priya; you don't even have to be a senior. It is now a multigenerational home. "We try to be very inclusive and we do have many non-Indian residents that just think it's cool," Paul says.
We spoke to Paul to find out more about Priya and how it compares to its conventional counterparts. The following interview transcript has been lightly edited for length and clarity.
Quartz: How do you describe Priya Living?
Arun Paul: We serve the need for senior housing in immigrant populations. The senior living industry as a whole, really, is serving just one segment of the population in the US. There's a demographic phenomenon that's being called "a browning with the graying of America." Obviously the country's getting older, but also becoming more diverse, and the industry hasn't responded to that and continues to deliver stuff that's the cultural mainstream. 
How did you get into this?
By accident. I'm the son of immigrants from India, born and raised here. Several years ago my parents were aging, and I was thinking, "What are we going to do?" I live in the Bay Area and they live in Los Angeles, and I wanted them to move to the Bay Area. They'd come and visit and we would go tour senior communities, and they were open-minded, but it just became pretty clear to me that it wasn't going to be a fit.
There are a lot of things that are different about Indian culture, from food to movies and music and program preferences, and places of worship, and you go to these senior communities and you have the cobb salad and—you know—all that stuff. I had to do something different.
The original idea was that we were going to buy a little duplex near where I live with my wife and kids, and we were going to remodel it, and then my parents would move in and their best friends would move in and they'd keep each other company.
I was going down that path, and I started to get phone calls just randomly. Someone would say, "I'm the sister of your mom's best friend from college. I heard you're building a senior community in the Bay Area. God bless you. It's such a great idea." They called from Virginia, they called from Detroit, they called from Cleveland, and they all had heard the news about what they thought was a senior community. One person said, "We've been talking about this for 20 years. It's such a great idea. We need something like this. God bless you. God bless you."
I was like, wow. I hadn't really intended to do this, but it started that way. I had a background in real estate, and I was in the resort industry, developing resorts and managing resorts, so I just applied some of the things I had learned there and we owned our first one in the Bay Area in 2013.
What have you learned about senior housing versus vacation resorts?
Resorts are much easier, because people come for four, five, or seven days. Here, you're permanent. You have folks that pack up, leave their home, move in, and that's it. You have to be conscious of that.
The other thing that's very different is there's no real community at a resort; these are strangers that have really no connection with the people next door, and they're not looking to develop relationships. That's very different with senior housing, and especially with what we do. It's about creating a place where our residents can develop meaningful relationships with one another, where they feel connected, they feel alive, they feel inspired.
But the similarities are there. The resort world is about making people happy and that's what we wanted to do with this. Everyone has that association with senior living that it's depressing, it doesn't have a good vibe. We wanted it to feel much more like a resort; like you're excited to go there.
On your website you promise fresh meals on demand. Most seniors homes still have fairly set schedules for meal times. How do you manage this?
Recent advances in technology have enabled us to provide on-demand food for residents. Postmates enables on-demand food service across a wide range of cuisines. Residents can access this service themselves or ask our community director to order food on their behalf.
We also utilize Shef, a cloud kitchen which specializes in ethnic foods. Shef meals are freshly prepared and delivered three times per week.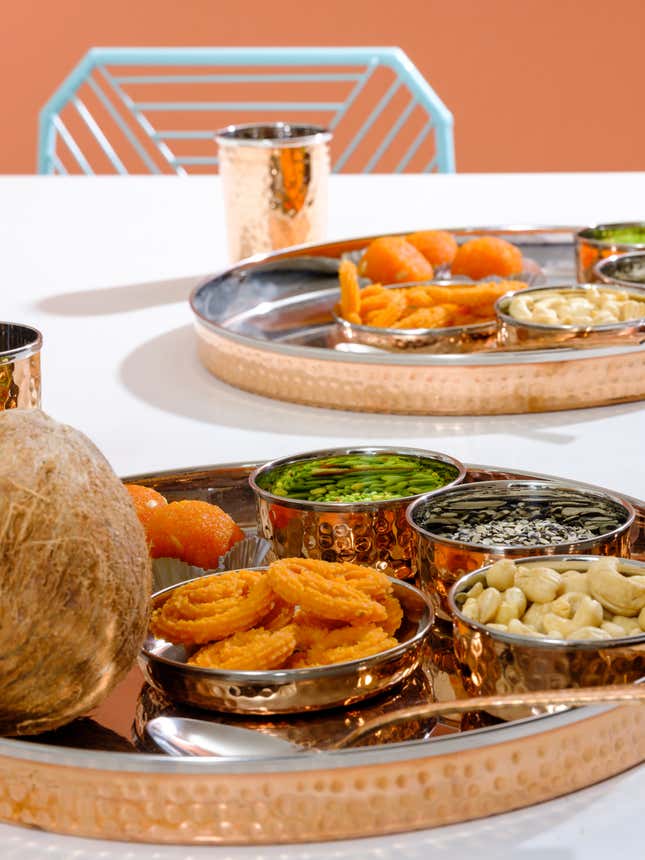 How much does it cost to live at Priya?
Our prices in the Bay Area start at $2,500 a month for a one-bedroom, which is really low. The reason we can do that is we don't have all of the infrastructure in-house that residents would be paying for, even if they're not using it. The way it works here is that if one resident needs four hours of care a day, we'll arrange it. They'll pay for that separately. If residents don't need any care, they don't pay for it.
But for anyone that needs 24 hours a day of care, it just doesn't make sense for them. We tried not to design this for the 1%, both economically, but also in terms of physical needs.
So what kind of care is available? If someone develops a condition that prevents them from walking, for example, can they stay?
As we grow, we're going to develop some of those more specialized care services. But people do stay. We have residents that have a wide range of physical challenges. This will be the last place that they choose to live. Most of the residents come to our communities thinking that way.
If you think about it, the vast majority of people in the US are going to age and pass in their homes. They're never going to go into a community. That's 70-plus percent of the population. So, the way that we view it, you can have all the same services you could have at home, and you get this community where you don't feel isolated. It's much easier to do it because we arrange all of it and it's generally less expensive because there's a larger number of folks, so the costs are lower.
The industry has really gone to the highest levels of care as a starting point. A lot of that, in my mind, is because you generate more income. I mean, if you're going to spend several hundred thousand dollars per unit to build a community, the higher level of care you provide, the more revenue you can generate. There's a bias in the industry, though "active adult" is becoming more of a thing.
When you advertise prices like that in the Bay Area, you're going to have a lot of people knocking on your door—and Priya is multigenerational, right?
Yes. We didn't set out to do that; it happened by accident. We were always looking to connect with the kids. We want to speak to the sons and daughters, and the sons-in-law and daughters-in-law, so they would come to our community, and we got the question one day, like, "Hey, can anyone live here? Is there an age restriction?" We were like, "Oh no, I guess there really isn't." So we tried it and we have become a multigenerational senior living community.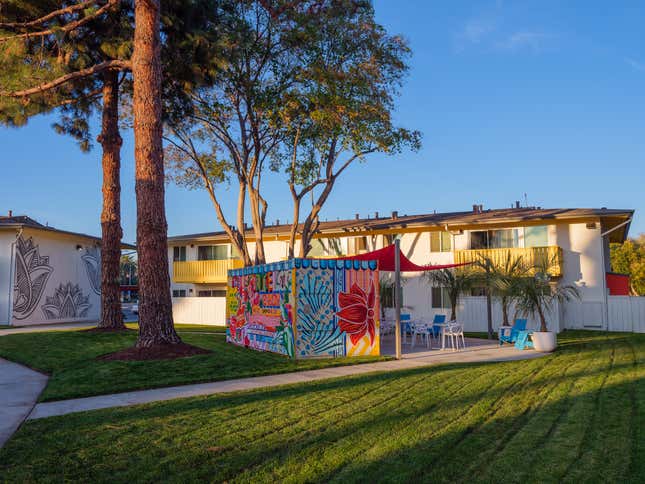 How's that going?
It has been really cool to see that young people wanted to live in a quote-unquote senior community. And it is cool to see that there were young people out there that actually prefer to live around elders, rather than a bunch of millennials.
I think for a lot of immigrants, younger immigrants, they're homesick. You miss your mom and dad, the aunts and uncles. They come into the community and it gives them a place where they've got all these parental figures in the community. They get adopted by the elders, too—it's a really cool dynamic. For the ones that have babies, they've got all these grandparents here and a bunch of folks to take care of them.
So we've had three babies born at our community in Santa Clara, which probably makes it the only senior living community in the US where there have been babies born.
Do people bring their parents from India, too?
Yes, we have some of that. The residents come from all over the world—India, the UK, other parts of Asia, from the Middle East. But the majority come from other parts of the US. They want to be near their kids who work in the Bay Area. The kids want the parents to be nearby. There's a family reunification component to what we do, creating places where the kids and parents can be connected again. 
I can see the attraction in living in a seniors home with people who appreciate your culture and cuisine. At the same time, I wonder, do we want to self-segregate this way at the end of our lives? 
Well, this is just a subset of a much broader affinity-group phenomenon, and ethnicity is just one way of thinking about an affinity group. In senior housing, there's university alumni [as an affinity group], which is a big trend. There are retirement communities for wine lovers. I mean everyone searches for affinity in their lives. Ethnicity becomes this special class where people think, "Oh, is that right or wrong?"
People also have to understand what it feels like to be a first-generation immigrant. I'm one of the people born and raised here; it's easy for people like me to draw conclusions about that without having lived through an international-migration experience. The emotional trauma that has on someone is real.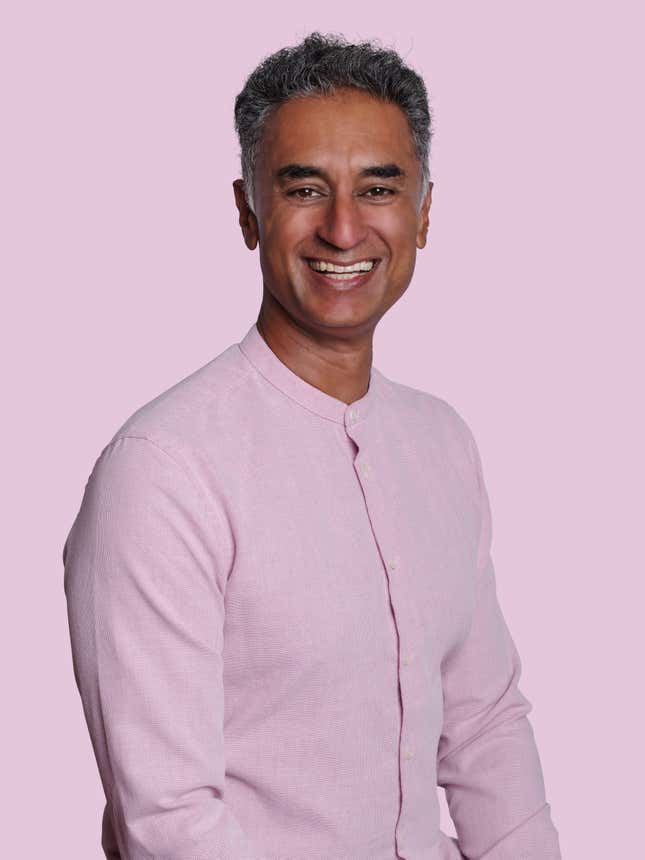 Also, housing needs for immigrants are largely driven by what the mainstream doesn't want. It's been documented that it's been happening for the last 50-plus years in America where, when minorities move into neighborhoods, white folks leave, and so there are larger forces at play.
Do you see what you're doing as a trend, with more affinity-group senior living defined by ethnicity?
I think it's something that's going to rapidly evolve just because of demographics. Today in California, one out of three seniors are foreign-born.
A small number of immigrants will go into mainstream communities, but a lot of them won't, because they don't feel comfortable. Take something small, like eating with your hands, right? Indians like eating with their hands. You go into a cafeteria in the senior-living community and you start eating with your hands, you're not going to feel comfortable. When you look across the culture, there are a lot of these examples. If you want to eat with your hands, you should feel comfortable eating with your hands. If you feel more comfortable being barefoot, go barefoot.
You're at a stage in life when you're not trying to impress anyone. You just want to be who you are.