You're probably putting a good chunk of money into one of the best-performing financial assets of the year—coffee.
Unfortunately, your morning jolt doesn't entitle you to any of the upside from the surge in coffee prices this year. (And the wholesale price increases could cost you if they keep up for a few more months.)
Through the end of last week, coffee prices—as measured by the the US futures market—were up more than 50% in 2014, thanks to a drought that hit Brazil, the world's largest coffee producer. Here's the result.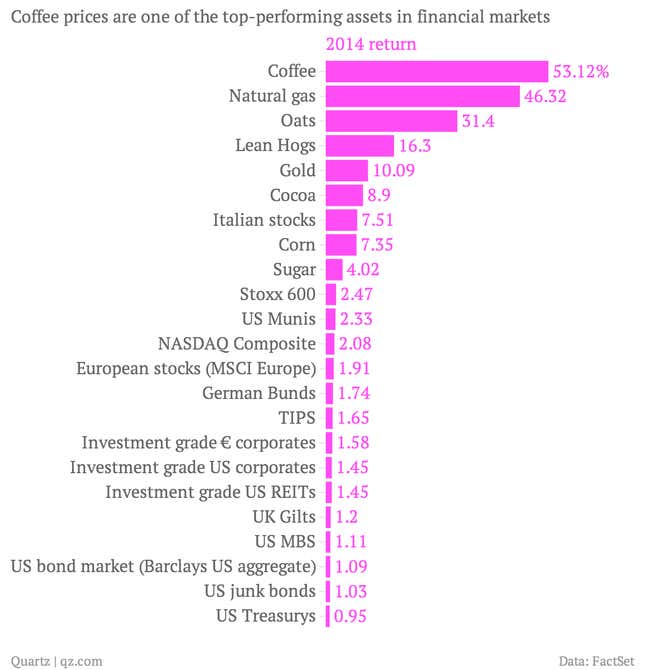 Prices jumped another 4% this morning, putting the total year-to-date increase at more than 58%. The surge in prices so far hasn't had much impact on retail prices, at least in the US. But if coffee prices continue to climb, you might see a more expensive cup of Joe later this year, the Washington Post reports.