By Ken Kaplan, Intel iQ Editor-At-Large
Technology trade shows can often be filled with promising prototypes and demonstrations before they hit the big time, but often it takes years for them to go mainstream. Maybe even more often, these things never come to fruition.
That's the jaundiced eye a veteran brings to almost any tech event, and Mobile World Congress (MWC) is no different. Despite all of the ridicule and doubtful head shaking they caused when they first came out a few years ago, so-called phablets have been on fire, proving that calls for their immediate death were undoubtedly premature. According to Barclays analyst Ben Reitzes, between 2012 and 2015 sales of phablets are expected to grow from 27 to 230 million units.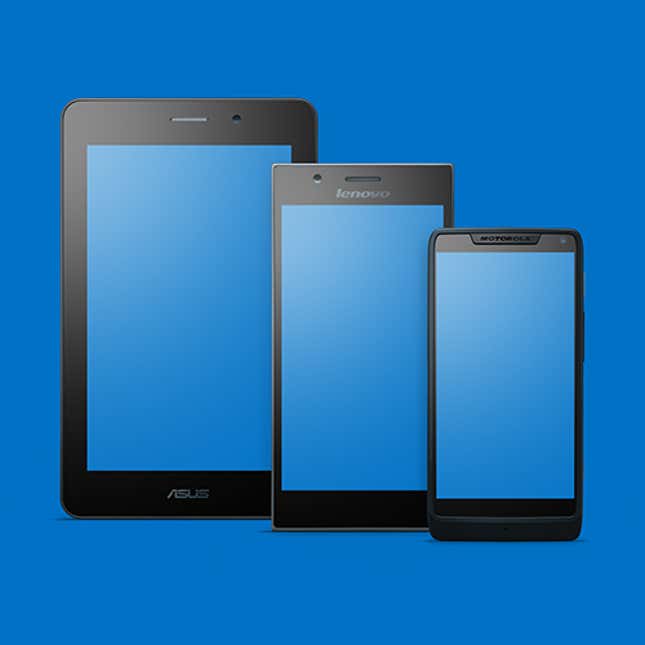 Interest is skyrocketing for these "tweener" devices, which are between the size of a smartphone and small tablet. The appeal may flow from their ability to bring together the best of both devices, according to Geoff Blaber, vice president of research at CCS Insight.
At the top of his Mobile World Congress 2014 preview is the trend of mobile devices, such as phones, moving toward larger screens. Smartphones screens are growing, and benchmark is now five inches or more. Although nearly every leading device maker is already selling at least one phablet, he expects to see more new models revealed at MWC.
"What we're seeing with phablets is less a new distinct category and more the emergence of a single continuum that starts at 3.5-inch and moves up to 10-inch plus tablets," said Blaber in an interview.
"The fascinating part of this are the widely different distribution characteristics between smartphones, phablets, and tablets. That has big implications for everyone in the value chain."
Blaber expect 5.5-inch to 6.9-inch devices to account for 10% of global smartphone shipments by end 2015.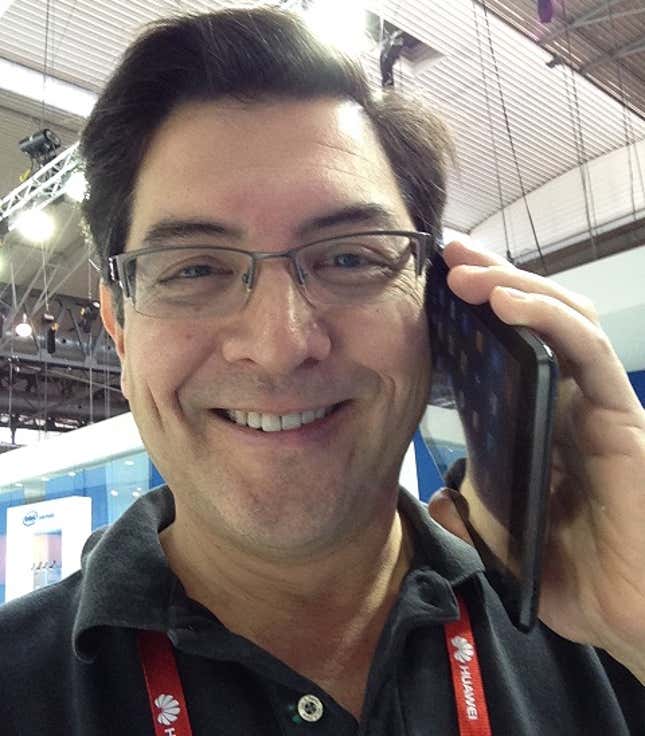 While he is anticipating an array of new wearable devices possibly akin to what he saw last month at CES, Blaber believes that tablets overall are unlikely to be the big theme that they were a few years ago at MWC. However, he predicts the standouts at the event this year will be the continued innovation around the internet of things, LTE wireless capabilities, and a spotlight on security.
"Wearable technologies promise to overhype and underdeliver, but on the device side I'd expect the most impactful trend to be the seeds sown for massive disruption in LTE," Blaber said.
In the second half of this year, he expects to see 4G wireless network services and devices to really hit the masses driven by a serious increase in competition that will be battling it out on the MWC showroom floor.
"Security will undoubtedly be a key theme," he said, particularly around making Android OS powered devices secure for workplaces.
"There's a clear opportunity for those who can address the Android security issue. That said it's always a difficult message to sell into the consumer space until there's a problem–either for the consumers or others in the value chain."
One of the sleepers at MWC could be 64-bit computing, bringing desktop PC applications to smaller, wireless mobile devices.
Mark Hackman wrote at PC World, that there's a race "toward a more robust 64-bit environment, with the goal of future-proofing tablet performance. In general, that means giving them the potential to address memory beyond 4GB of RAM, and also providing consistency with other 64-bit applications that already exist on the PC."
Stepping back to read the tea leaves, it appears that tablets are evolving to be more like personal computers and smartphones are becoming more like tablets? Maybe it won't really matter by the time 5G wireless networks come our way around 2020.
This article was produced by Intel and not by the Quartz editorial staff.