For teenagers and young adults, a bedroom is part sanctuary, part canvas. It's often the only place in an apartment or house that they can decorate to their tastes—at least, as their budgets allow. Posters, desk lamps, rugs, and collages all carry extra significance as a reflection of a young person's evolving sense of identity.
But how does the culture that young people grow up in shape their aesthetics? Quartz asked seven members of Gen Z from around the world to give us a glimpse into their rooms, and, by extension, their inner lives.
Mark Hopman, The Netherlands
"I would describe my room as futuristic and simple. The LED lights give off this almost club-like vibe.
I have these old pieces you could call heirlooms. I have a license plate from my aunt in the US, a plasma bulb from my dad, a little Space Needle statue, a dragon kite that I got from acquaintances and such. Things that have a story to tell."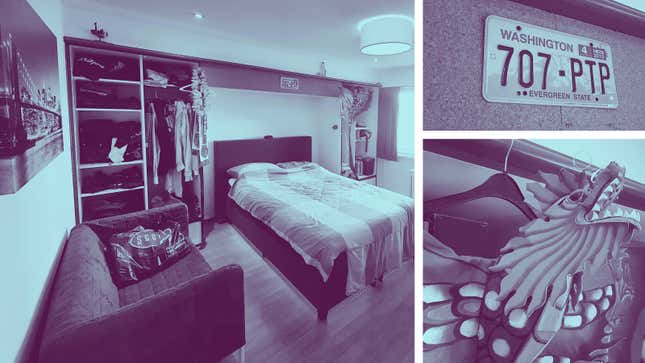 Bella Brown, Australia
"I have various objects around my room from the three cultures I am a part of: The US, New Zealand, and Australia.
For the US, my favorite item from there would be my New York subway map and various tickets I have from places we´ve visited as a family. For New Zealand, I have a small glass figurine that a friend actually got for me. I have a heap of photos from when I was younger and from recent visits, more specifically my grandparents' farm.
For Australia, my snorkel and shell collection would definitely be two of the things that most strongly represent my country to me. I live so close to so many amazing beaches, some known for surf, some known for snorkeling and some relaxing swimming places. I feel so lucky to be able to live where I do.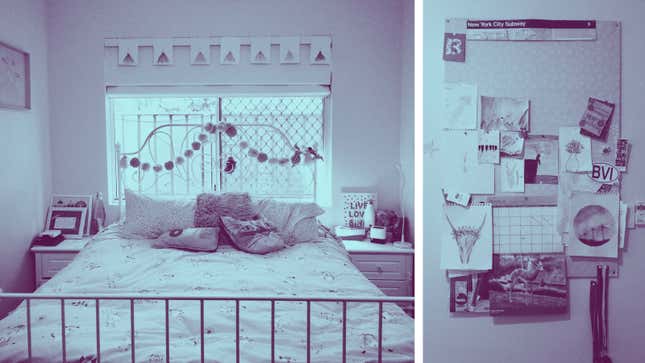 Victoria Werner, Argentina
"My library represents a lot about my culture and my family. My parents have taught me to love literature since I was a little girl. That is certainly part of my culture as much as empanadas or mate. My desk table belonged to my grandmother. I also have a guitar, a very popular instrument and symbol of the folk gaucho music in my country.
The white walls and the great window both bring lots of light inside. This is what makes the place perfect for different activities, from studying to reading or making my gym routine. The horses' pictures on the walls, the plush toys and the miniatures, they all make me feel close to what I do love most in the world: horses."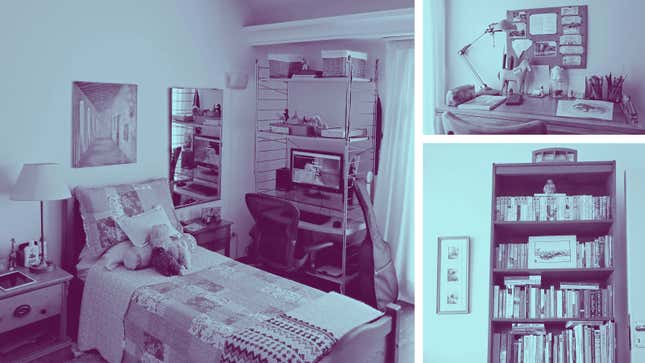 Israa
Laith Husam
, Iraq
"Pictured is a teddy bear which I have had since I was a kid. Her name is 'Daaboola.' I love her and need her close when I fall asleep. She is a part of my life.
I also have a picture of when I graduated kindergarten. I love that photo!"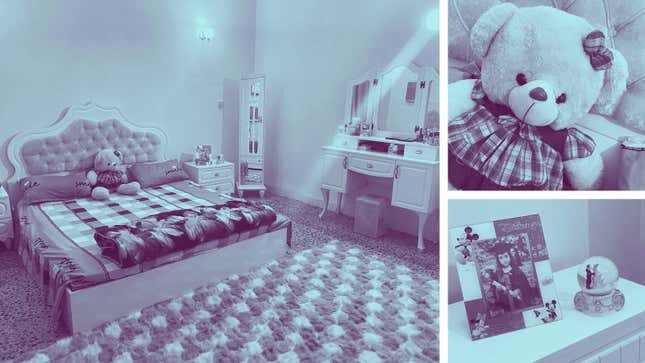 Josh Newman, UK
"My sneaker wall displays six limited-edition sneakers. My three paintings above my bed, which my friend painted for me, represent my dream shoes. The sign in the corner is from my bar mitzvah and shows all my favorite meaningful places around the world. My Supreme inflatables and my surf and skiing rack are all unique to me and reflect my interests and hobbies.
The vintage football shirts reflect our country's love of the game and how important it is to follow a team. I am a huge Tottenham Hotspur fan and it's been my family's team since my great-grandfather was a season ticket-holder."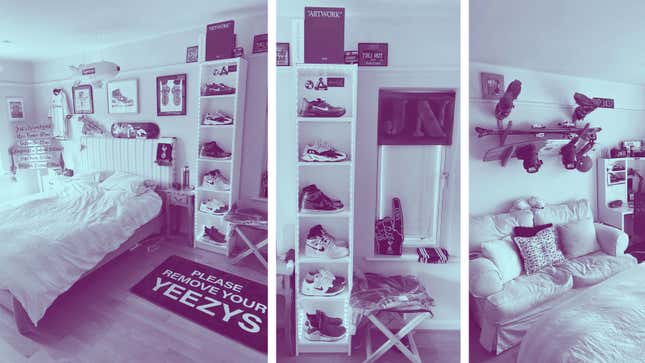 Claire Morey, US
"My lights are one unique thing about my room. They are quite popular on social media like TikTok, but they make my room fun and give it flair. They kinda make my room a little party.
The license plate above my window was a gift from my sister, Lily, that she got for me on a trip visiting my other sister Hailey. Whenever I walk into my room, I see it and it reminds me of the both of them."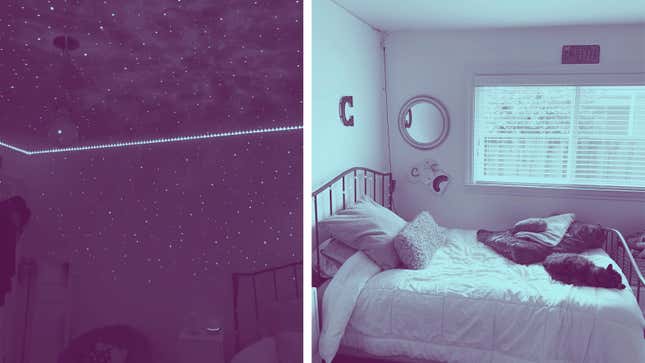 Marina Ruiz-Corbalan, Spanish student studying in the UK
"My aesthetic is girly and bohemian, with pink tones. The plants give a hippie vibe. I was halfway through having some incense to finish the whole thing.
I have a little Moroccan lamp that was a present from one of my very best friends Isabelle from Spain, and every time I look at it it reminds me of where I come from and who I am. Also I have poetry books that I brought from Spain. Just reading them in moments of doubt or when I'm feeling lost helps me get my feet back on the ground."