If you've noticed a dearth of the usual loud-mouthed American tourists in London's Trafalgar Square, Florence's Ponte Vecchio, or Tokyo's Shibuya crossing, you've seen the trend. US travel overseas is down sharply from its peak in 2009. However, after slow growth last year, the US is poised to send more Americans overseas in 2014 than it has in four years.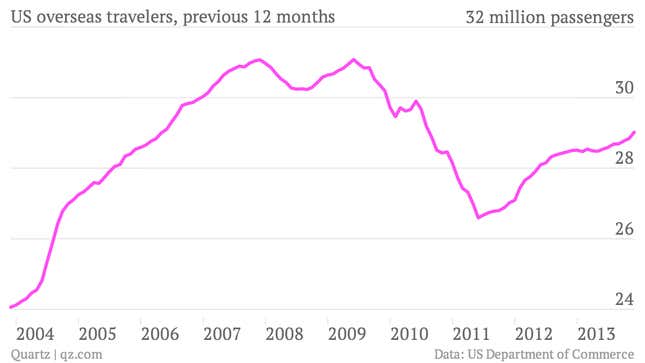 Increased international travel is a boon for airlines, and a reflection of an improving American and international economy. US airlines will carry nearly a million more passengers abroad in 2014 than in 2013—a 5.6% increase—according to Airlines for America, the main industry group. Domestic routes are expected to see no increase.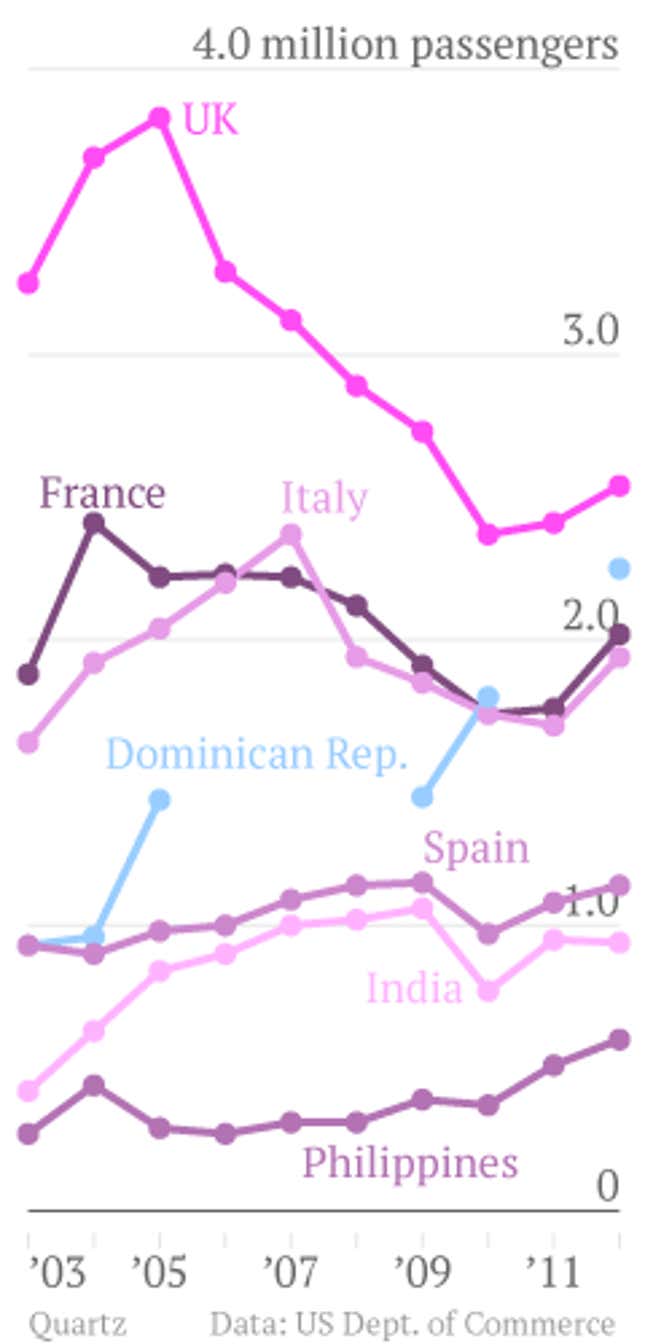 If trends from previous years continue, the number of Americans traveling to France, Italy, and the UK will continue to increase, reversing the declines during the late 2000s.
Travel to the Dominican Republic and the Philippines has also increased quite a bit in recent years and could continue into 2014. In 2012, more Americans traveled to the Caribbean nation than to France or Italy.
In 2013, the largest increases in overseas travel were to Europe, the Caribbean, and Central America. (Statistics by country aren't yet available.)