This post has been updated with comments from a Microsoft spokesperson.
By now companies know that if you want to do business in China, you have to follow the Chinese government's rules. And in the ever-changing world of information, those goal posts are always moving.
So perhaps it's not so surprising that at least one company is overshooting. A new report from GreatFire.org highlighting the research of an online censorship expert named Xia Chu (a pseudonym) indicates that the Microsoft-owned search engine Bing isn't just censoring the required amount—it's actually more aggressively blocking search results than Baidu, the leading domestic search engine.
Xia examined more than 30,000 terms, both "sensitive" and non-sensitive, comparing the search results generated by Bing China against those generated when searching outside of China. His report offers a rare glimpse at what goes missing when companies censor their search queries. For Bing China, that means 139 phrases, 324 websites and 1,593 URLs, by Xia's count.
What's crazy is that a decent chunk of this blacklisted content is freely searchable on domestic search engines. How could that be? "Many of these webpages are not sensitive at all," says Xia, "and it's very unlikely that [the Chinese authorities] had asked Bing to censor some of these."
Take, for example, the page on Baidu Baike (China's version of Wikipedia) for a popular children's show called "Pleasant Goat and Big, Big Wolf." Somehow this page has ended up on Bing's blacklist, even though none of the domestic search engines blocks it.

What gives? At first the show's inclusion seems like it must have been a Bing glitch. But scroll down the page and you'll find a description of Meimei, the pet owned by one of Pleasant Goat's friends, Pretty Goat. Meimei is little white dog whose legs are tank wheels (naturally). The site explains that Meimei's secret power is "using her tank wheels to knock someone over and crush them."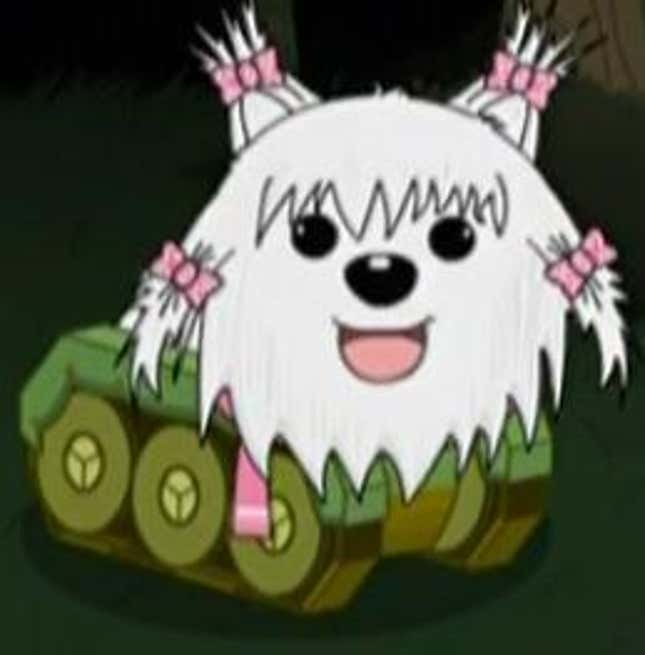 Xia thinks that Bing's blocking of anything with the words "tank" and "run over"—things that might be associated with, say, the crushing of student demonstrators in Tian'anmen Square in 1989—landed Pleasant Goat's Baidu Baike page on Bing's blacklist. His theory is that Bing maintains a blacklist that it periodically updates with search terms dictated by the authorities or by its own internal keyword scans—and that once a site is on the list, it usually stays on, even if the offending search term is removed.
Bing's overzealous blocking policy also means an unusual selection of foreign sites can't be reached from within China—at least, via Bing. Xia's case study of the New York Times' websites reveals that Bing filters not only obviously sensitive news articles—for example, David Barboza's exposé on former premier Wen Jiabao's family wealth—but also the NYT sports section index page and the page of real estate ads.
Whatever the reason, the sheer scope of its blacklists don't appear to cohere with Bing's own code of censorship, which it describes as rigorous and "narrowly" applied. Update: A Microsoft spokesperson responded to our request comment with the following:
"Bing regularly reviews removed results and our related processes to ensure that prior removals due to legal compliance are still valid. We will actively resolve any issues we identify that do not comply with our policies, including issues that match the scenarios you described. We appreciate work done by Greatfire, Xia, and others. Such feedback enables us to review and validate our own processes. We commit to addressing these issues comprehensively and expeditiously."
More insidiously, though, the report is a reminder that while the Chinese government might appear to wield information control bluntly—for instance, by periodically blocking whole websites—it also has far sharper weapons in its arsenal. Namely, the self-censorship practices that companies like Bing adopt on their own.