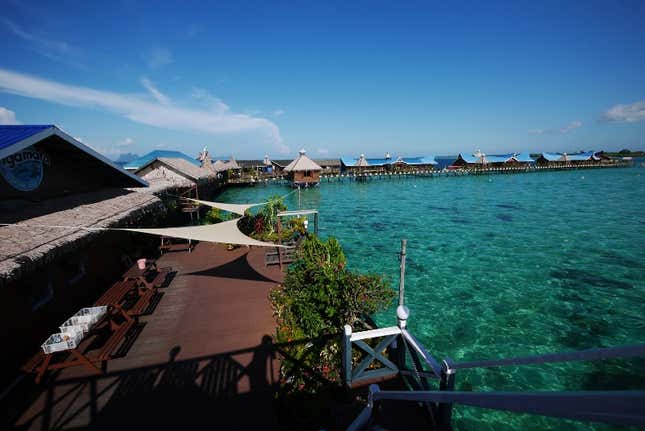 Armed kidnappers raided a dive resort in Malaysia's eastern state of Sabah late on the night of April 2 and left with a Chinese tourist and a Filipino hotel employee. The incident deals another blow to Malaysian tourism and Chinese-Malaysian relations at a time when both are suffering after the disappearance of Malaysia Airlines flight 370.
"Five to six armed men raided the hotel around 10.30pm on Wednesday, and left by boat within minutes," the South China Morning Post reported, citing "Vicky," the hotel manager.  The tourist is a 28-year-old woman from Shanghai, according to the Associated Press. The incident happened in an area where Islamist militants believed to be connected to the Philippines separatist movement have kidnapped tourists in the past.
It comes as China and Malaysia, who have long been steadfast allies, are trying to repair a relationship that has been severely damaged by Malaysia's clumsy handling of the Malaysia Airlines plane that disappeared March 8. China's ambassador to Malaysia reassured Malaysian press on April 2 that relations between the two countries remained strong, and blamed "Western media" for the conflict.
Chinese actors and entertainers have called for a boycott of Malaysian tourism, and Chinese citizens and tour groups are canceling trips. Tourism provides about 15% of Malaysia's employment and Chinese tourists accounted for 12% of Malaysia's total tourism last year, sending some 1.8 million tourists.
The kidnapping on April 2 quickly became the most discussed topic on Sina Weibo, the Chinese microblogging platform, where photos allegedly of the incident circulated: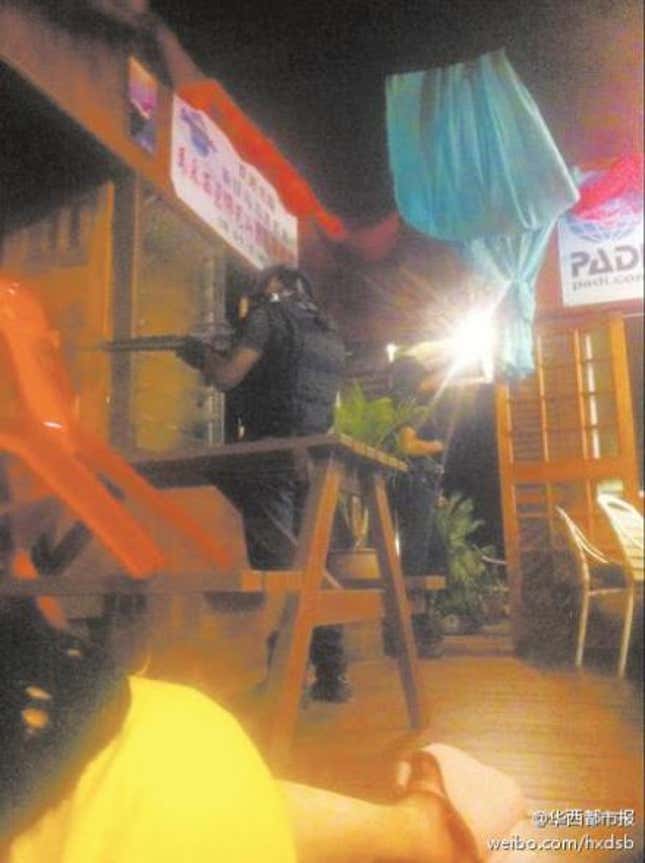 "Why go there?" asked one Chinese commentator. "Cherish life, away from Malaysia," said another.