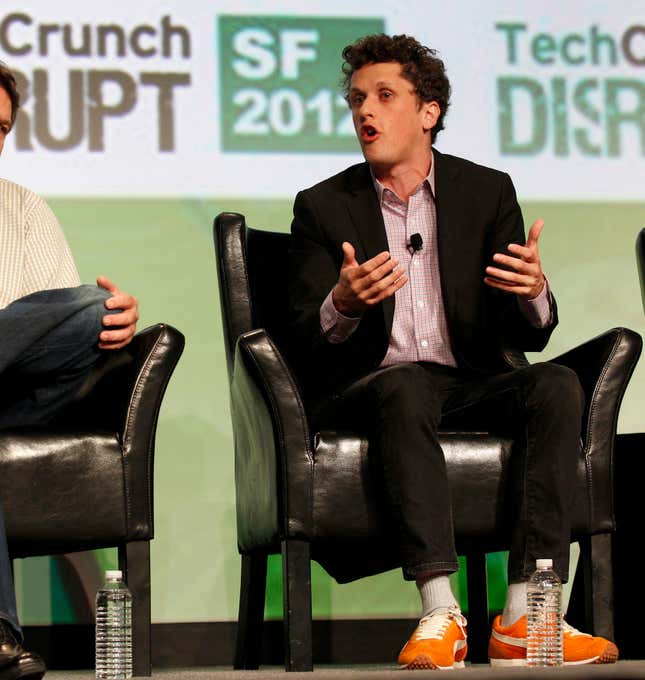 Technology markets look like they're on the fritz.
So is this the right time for a money-losing cloud storage company to try and raise hundreds of millions in cash from prospective investors?
That's the question Box Inc. will try and answer when the file-sharing startup kicks off the marketing phase—the road show, if you will—of its planned initial public offering. Sources say the firm could launch the road show, in which the company and its bank underwriters outline the merits of its business to prospective investors, as early as next week.
Marketing efforts would come at a shaky time time for tech startups, given the tumultuous performance of the Nasdaq Composite–a tech-heavy market index. Earlier this year it had been a high-flier. More recently, it's been leaking oil, particularly over the past few days. Yesterday the tech-laden index  registered a 1.2% dip, which adds up to a roughly 4% drop since last Friday, its worst three-day performance in three years.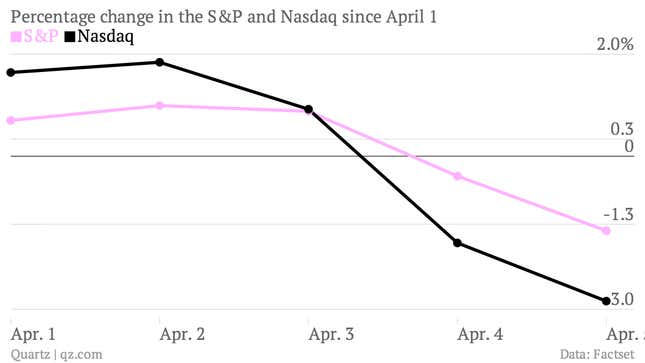 Industry participants have raised concerns about whether the recent level of activity in the tech markets—including eye-popping M&A and buoyant IPO markets—should be seen as troublesome signs associated with frothy tech bubbles. We've already written that the markets are nowhere near that level of excess. But even if a tech stock crash isn't in the offing, a change in stock market sentiment still represents a headwind for tech IPOs–which some might view as a favorable development.
The sobering effects of a downward trend in the Nasdaq already seem to be prompting some companies to try to manage expectations for upcoming debuts on the public markets. Indeed, China's Twitter-like company, Weibo, revealed estimates (paywall) for its own planned IPO, which would value the company at as much as $3.9 billion—markedly lower than expectations that valued the company at $5 billion to $6 billion.
In light of recent market conditions, Box—and lead underwriter Morgan Stanley—could also opt for conservatism in pricing its shares. There doesn't appear to be any signs that Box plans to change its IPO plans.
In its road show, sources say that the firm is looking to emphasize its potential as a viable business by focusing on a metric of sales growth known as "revenue retention," essentially the ability to drive repeat business from existing customers. Box is boasting year-over-year revenue retention of  an estimated 130%, one source familiar said.
Box is hoping such metrics will demonstrate that it's able to differentiate itself from a cluster of rival cloud storage companies like Dropbox, and larger companies with cloud storage units including Microsoft and Citrix Systems.
According to its IPO papers, Box had a $124.2 million in revenues in 2013, more than double the previous year. It's ability to grow its revenues will be an important point to drive home to prospective investors, especially given that its unsightly $170 million in net losses in 2013 grew 50% from the prior year.