The coming days are crucial for Microsoft and its flagship Windows platform.
The company's new tablet/portable computer known as the Surface goes on sale Oct. 26–the first time Microsoft has manufactured its own computer. And next week, the once-dominant technology giant is also launching a new Windows operating system for mobile phones, prior to the long-awaited launch of its new version of Windows itself—Windows 8.
The new Microsoft products are pretty slick. Microsoft, for years considered a fast-follower of innovations developed elsewhere, is upgrading hundreds of features.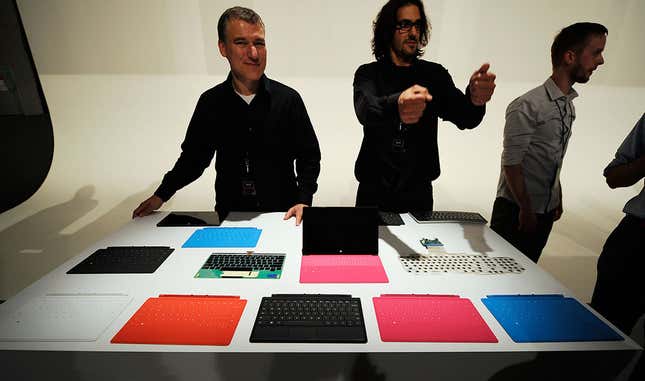 The biggest breakthrough is upgrading the touchscreen revolution to the next generation. The new flavor of Windows uses large, animated tiles to convey when and where your new information, apps and services are updated. It's a giant leap.
But even if you aren't a buyer of one of Microsoft's new products, you have a dog in this hunt. Indeed, we all have a stake in Microsoft's success because a third competitor (against Apple and Android) will make for a more competitive ecosystem. That's better than duopoly for consumers and developers.
Here's why: The natural tendency of a duopoly system is to encourage innovation only momentarily. Once this period passes, the two competitors settle down into a zero-sum battle as the two dominant powers battle on the margins for small numbers of incremental customers. (Of course, a monopoly is an even larger inhibitor of innovation).
Already, Microsoft is proving this. Its overall product vision is to integrate the work and personal sides of its customers' lives with an operating system that eases seamless movement from the office computer to the mobile phone. A key element is the new Surface device—a lightweight, sleek tablet-cum-laptop with an ingenious keypad that doubles as a cover. The Surface feels like iPad-meets-Frank Lloyd Wright's Guggenheim for style-savvy mobile technology users.
Microsoft's unvoiced hope is that its strength in the corporate environment and on PCs and laptops globally will be the wedge that allows it to penetrate the mobile phone and tablet world now dominated by two players: Apple and Google. This week, Apple unveiled its smaller format iPad Mini tablet, and Google is expected to launch a new set of slick Android-based smartphones and portable tablets next week, on the same day as Microsoft's formal announcement.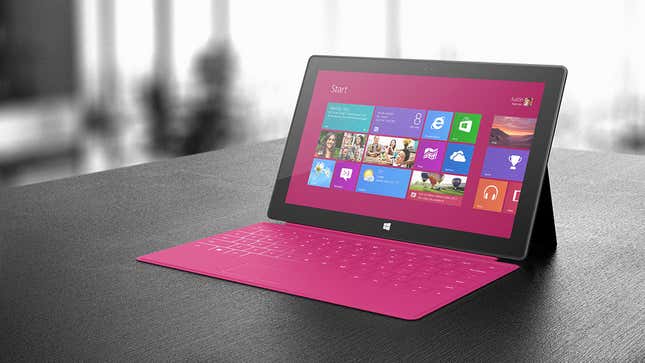 By some estimates, in the space of a few short years, both Apple and Google have mounted such an effective challenge to Microsoft's previous dominance (at least in mobile) that nearly nine out of 10 new smartphone devices ships with either Apple's iOS or Google's Android operating system.
That's a huge change. Only a decade ago, Microsoft stood barely challenged atop the technology stack. But today—with all of us increasingly using our mobile devices for personal and business purposes, this effective "duopoly" of the high end of the mobile world has become the "disrupter" that is the biggest challenge to Microsoft's future.
So the Redmond, Washington, giant has a lot riding on this week.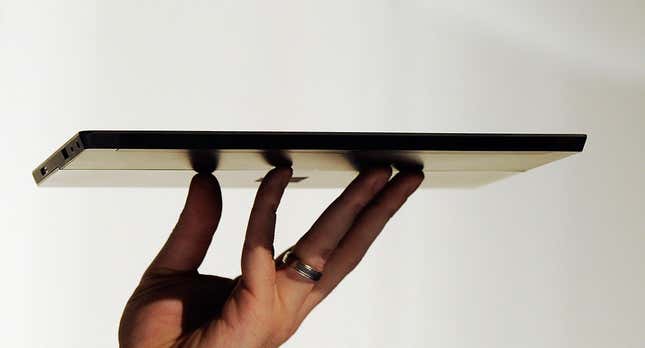 Of course, while the market bats last here and it isn't yet possible to handicap the odds of Microsoft's success, I think Microsoft will succeed in penetrating the Apple-Android smartphone duopoly and will wind up with an important, material stake in the mobile market.
Indeed, the entire mobile "ecosystem"—telecom carriers, device manufacturers, application developers, publishers and consumers—also has a lot riding on this week's developments.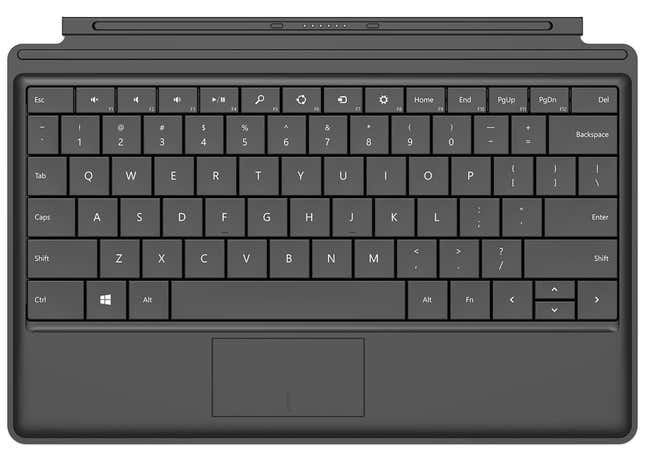 The prospect of additional innovation in pricing and services is the reason why many observers applauded news earlier this month that Sprint (the nation's No. 3 mobile operator) succeeded in finding a white knight in the form of Japan's Softbank, whose acquisition bid for the debt-laden U.S. carrier comes along with $8 billion of new investable capital to upgrade networks and improve services. While that's a small sum compared with the tens of billions that AT&T and Verizon have invested in their networks over the past decade or so, it likely will be enough to make sure that the new Sprint (along with its alliance with WiMax national affiliate Clearwire) offers competitive services against both. (And of course, in the alluring US market, T-Mobile, backed by Germany's Deutsche Telecom, is a capable fourth competitor).
When it comes to its immediate future, Microsoft officials privately say they are hoping their biggest ally is The Corporation. The tight integration between Windows desktop and mobile environment embodied in the new Windows 8 system is designed to foster corporate orders for a new generation of products.
And if Microsoft doesn't succeed? Is it the last opportunity to stop the duopoly? Are we doomed to face the inevitable decline of innovation caused by the two giants, Apple and Google, falling into sedentary slumber?
While an academic economist might say yes, I'm a little more sanguine, for this reason: The pace of change in the mobile and technology economy is so rapid that no one is guaranteed a seat at the table forever.
It's worth recalling that only four years ago, two competitors held three-quarters of the mobile-phone marketplace. Those two competitors: Nokia and Research in Motion. Today, they have less than 5% of the smartphone market.
How far the mighty have fallen.
We welcome your comments at ideas@qz.com. 
Correction: An earlier version of this article incorrectly said the Surface would debut Oct. 29 instead of going on sale Oct. 26.