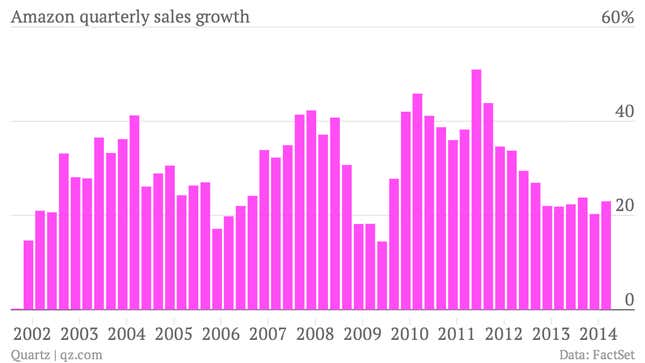 You have to go all the way back to September 2001 to find a quarter where Amazon didn't grow sales by more than 14%, according to FactSet's records.
The e-commerce giant just reported a 23% increase in first-quarter sales, to $19.74 billion. Net income was also up, by about 24% from a year ago to $108 million, while operating cash flow—which is Amazon CEO Jeff Bezos' preferred metric for valuing the health of the business—was up 26% to $5.35 billion.
Investors can't seem to make up their minds about the results though; shares are gyrating in and out of positive territory in after-hours trading.