Get your coffee ready because we're on the cusp of a hybrid workforce revolution. After a year of global lockdowns, some want an office to come back to, others want to stay remote, but most want the flexibility to toggle back and forth. It's up to managers to make sure both in-office and at-home workers are engaged and supported. And there's no better time to start than first thing in the morning (after a little caffeine, of course). 
Hear from four leaders managing teams across time zones and work locations on how they start the day and which tools, routines, rituals (and coffee orders) keep everyone energized until it's time to sign off. 

Amritha Prasad, the Senior Director of Product Design at WHOOP, isn't a morning person—unless she can get a workout in before her team's 10am meeting. By that time, some of her reports have been online for hours. Others take the call while driving to the company's HQ in Boston, where employees are now coming in at least a few days a week. 
This variance is fine by Prasad, who works from her apartment in Manhattan. "As long as my team clearly communicates when they'll be in the office versus not, it's cool by me," she says.         
But Prasad doesn't put the burden of communication exclusively on her reports. Instead, she asks them proactively not just about their remote work schedule, but also when during the day they feel most productive, what days are better for giving feedback, and when they'd prefer to collaborate. (These conversations should have always been a priority, but now they're essential.)
Plus, she's always keeping that line of dialogue open through scheduled and spontaneous touchpoints. This informal flow of communication can happen with a Slack message just as well as over a break room coffee and is critical in helping her fill in blindspots, build trust, and ensure she knows how her team is really doing. 
That's also the message from Dana Barrett, who runs Asana's global Product Marketing Team and its offices in San Francisco, New York, and London. She stresses that, "It's okay to be worried about commuting or being around multiple people again, and it's safe to express these things openly. Sometimes having that hard conversation is half the battle." 
For managers, communication is a two-way street. Align with reports on preferences, then message them up to the highest levels of leadership. By outlining your team's needs (no-meeting mornings! logging off by 4!), you set expectations that feel intentional, not reactive and keep everyone in the loop. 

The key to a flexible work environment is one centered around processes, not schedules, says Lindsay Crittendon, the head of Headspace for Work. Though Headspace is headquartered in Los Angeles, where employees have started coming back to the office, two-thirds of its employees are working remotely and spread across San Francisco, New York, Chicago, Florida, Texas, and London. 
Personally, Crittendon likes to use her mornings to connect with colleagues. "Once the kids are off to school, I close the door, get a sense for the day's rhythm, and then pick up conversations from where they left off the day before."
However, she knows the rest of her team doesn't operate the same way. "They can start late and work till 10pm if they need to," Crittendon continues.  "There's no 'clock-in' / 'clock-out' culture. We want people to work when they're most productive."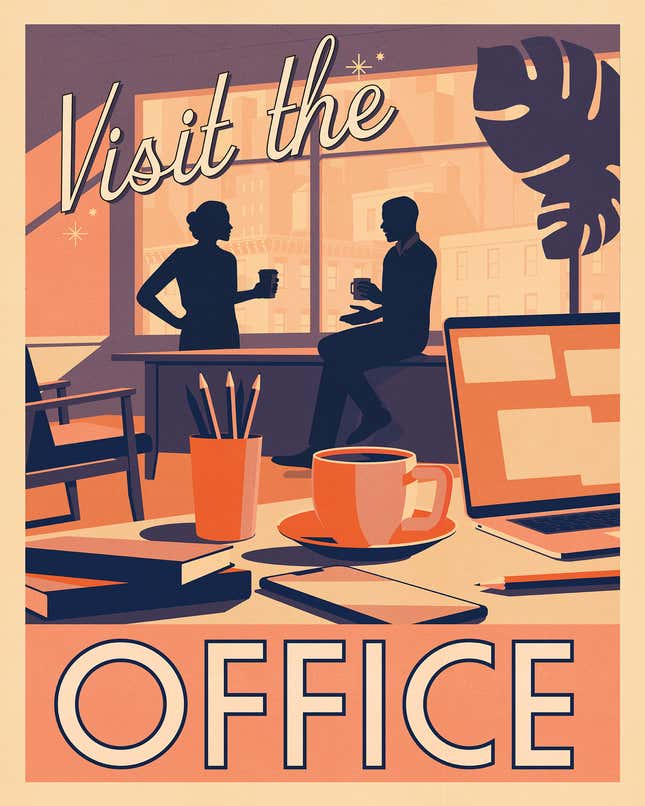 To synchronize so many moving parts, Crittendon, Prasad, and Barrett rely on a suite of digital tools. They encourage their employees to broadcast their "on hours" using Slack statuses and shared calendars, and all use work management software to coordinate with colleagues. All of Headspace, from sales to engineering, uses Jira, which reduces friction between departments, while Barrett's team uses (of course) Asana to coordinate their work, from small projects and vendor communications to strategic initiatives.
By using the same software across all teams, companies ensure program fluency and information accessibility so that all employees can contribute, regardless of when they're online. 
Prasad also recommends Clockwise, which automatically adjusts and optimizes her calendar, freeing up blocks of time during which she can chat with her reports, grab some caffeine, or go for a walk and clear her head.  

During a full day of video calls, you may want to get straight to business, but prioritizing mindfulness, inspiration, and fun is essential for team creativity and morale.
True to their brand mission, Headspace carves out time for a company-wide meditation every day at 10am PST. And global brand consultancy Interbrand created a weekly "Creative Friday" for the entire global network of offices: Tokyo, Seoul, Mumbai, Cologne, Milan, Madrid, London, Boston, New York, Mexico, and Sao Paulo. 
"With people invited to join over a double espresso in the Americas, lunch in Europe, and drinks in Asia, Creative Fridays have fast become a much-loved ritual," says Rebecca Robins, Interbrand's Chief Learning and Culture Officer.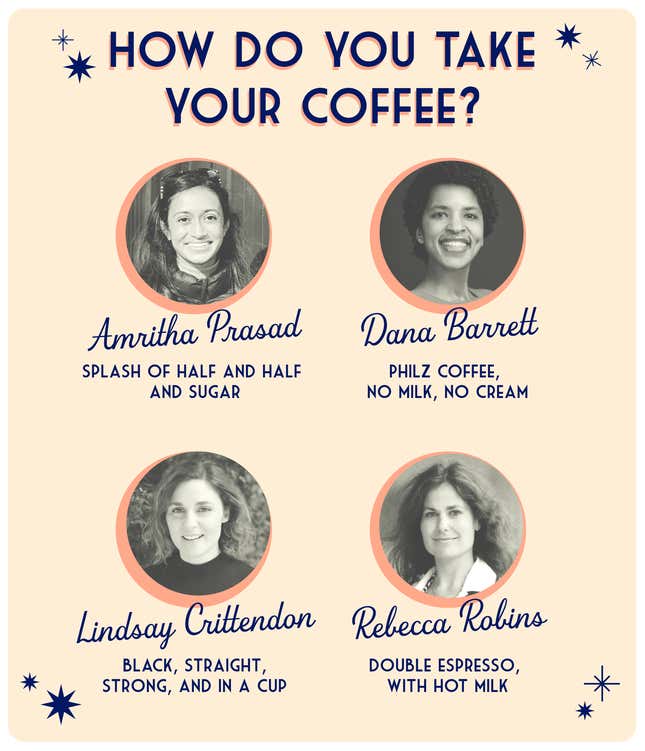 These events are a way for the company to get inspired over their craft and share stories from behind the scenes. At a recent Creative Friday, anchored around the idea of sonic branding, the company discussed how companies can thrive as the world moves from touch to voice (while enjoying a live jam session, of course).
But your culture-building activity doesn't have to be this elaborate. In fact, Prasad starts her morning meetings off with a design challenge on FigJam, an online whiteboard. The stakes are low—like, having to create an animal from sticky notes low. 
And sometimes the best way to re-energize employees is by requiring nothing of them at all. "Our long-standing No Meeting Wednesday policy will evolve to include the option of Work from Home Wednesday, and we're offering additional flexibility for employees to work from wherever on Fridays," says Barrett at Asana. 
Combined, these lessons offer managers the prospect of retaining the elements of WFH that employees liked—the flexibility to accommodate everything from morning workouts to shifting childcare schedules—while also retaining the vibrance and creativity of an office.
Communication, digital tools, and culture-building events help fuel all-day achievement. But an extra cup of coffee doesn't hurt, either. Philips Espresso has the café-quality machines for when you need an indulgence during those few brief moments of calm throughout the work day.
Check out Philips Espresso 3200 Series with LatteGo and see how you can whip up five of your favorite coffee drinks with the touch of one button.