The world's largest democratic election is now 60% complete, after the sixth phase of voting closed yesterday in India. Voters in 11 states went to the polls on April 24, and in every single state there was a notable jump in voter turnout, Election Commission officials told reporters.
Votes have now been cast for 349 of India's total 543 seats. Here's how voter turnout around the country has shaped up so far: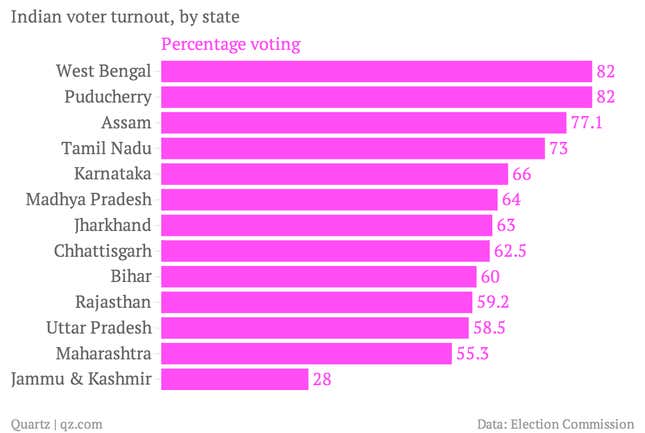 Maharashtra's figures were dragged down in part by Mumbai's relatively low turnout—just 55% of voters in India's financial and entertainment capital cast ballots, but that's still a big jump from the 2009 elections, when only 41.5% voted. In Jammu & Kashmir, violent clashes may have kept voters from the polls, but turnout was still higher in some regions than in 2009.