The second look at China's manufacturing activity in April—here was the first look—showed that contraction in this pillar of the economy continues. The HSBC China Manufacturing PMI reading showed the manufacturing sector shrinking for its fourth consecutive month.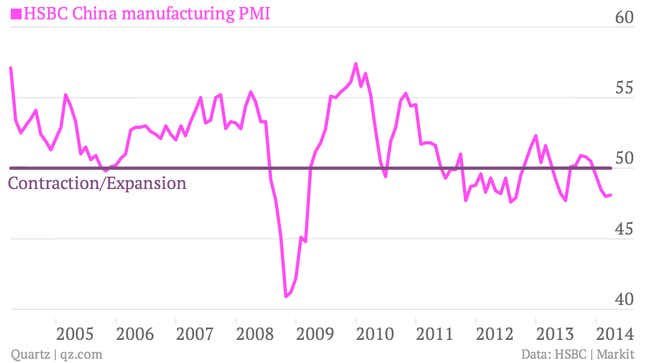 The recent spate of readings "indicate that the manufacturing sector, and the broader economy as a whole, continues to lose momentum," Hongbin Qu, HSBC's chief economist for China said in a prepared statement.
And the slowdown in Chinese manufacturing is one of the main reasons why Chinese markets remain some of the worst performing indexes of the year, just behind Russia's Micex and Japan's Nikkei.