Turns out, there's a healthy international collector's market for used space gear. Yesterday in Belgium, a Soviet-era space capsule was auctioned off for $1.4 million, and two space suits came close to $100,000 each. Next week, the American company RR Auction will be selling off a plethora of gear from the Apollo era of moon exploration.
Bobby Livingston, RR Auction's vice president, says this is his company's seventh NASA-themed auction. The crown jewel of this auction, which will take place online from May 15-22, is the control stick that commander David Scott used to guide Apollo XV to a harrowing landing in the lunar highlands.
When the Apollo XV was about 7,000 feet from the surface, Scott noticed that his landing craft was about four miles off the designated landing spot, and and he used the control stick to make some hard banking maneuvers to get back on target, says Livingston. Bidding for the stick starts at $10,000, and Livingston expects it to reach up to $300,000. The control stick used by colonel James Irwin, Scott's co-pilot on Apollo XV, sold in 2006 for $206,000. "We expect this to go for a lot more because he was commander and it was used in a more critical way," says Livingston.
Other items of note are one of the astronaut Buzz Aldrin's gloves; an Apollo XV periscope used for docking maneuvers; and a copy of the Declaration of Independence that took a ride in Apollo 11.
Astronauts have been bringing swag home since the first missions. NASA turned a blind eye to the practice until an auction boom in the 2000s set them about trying to regain ownership of the artifacts. Those efforts were followed by a 2012 law that backed the Apollo-era astronauts, and established that they had full control of the gear they took home with them.
Here are some of the more interesting space artifacts that have been auctioned in recent years:
In 2013, RR Auctions sold Colonel Scott Irwin's cuff checklist from Apollo XV for $364,452. It had step-by-step instructions for all his lunar chores.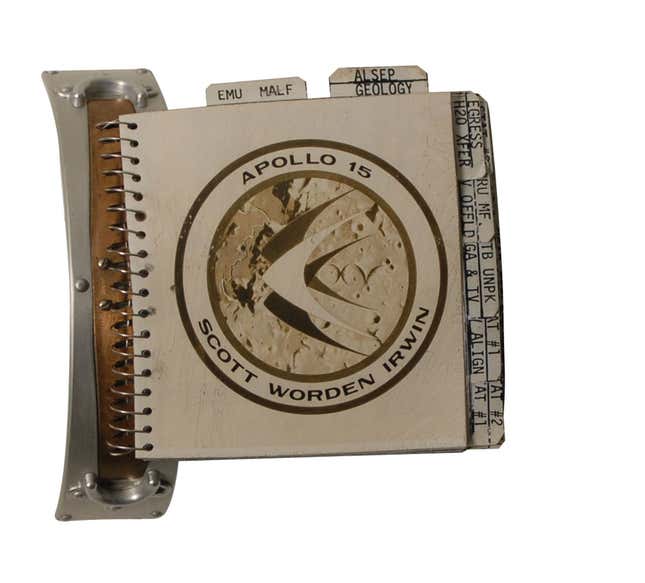 Captain Edgar Mitchell's mix tape of classic rock that he took with him on Apollo XIV sold for $4,153.20. His space soundtrack included hits from the Beatles, Simon and Garfunkel, and James Taylor.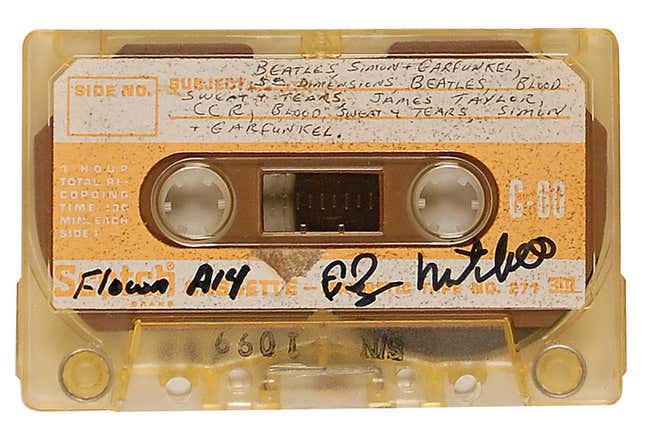 In 2010, Regency Superior sold Alan Shepard's flight suit for $187,500. In 1961, Shepard wore the suit when he was the second person in history (and the first American) in space.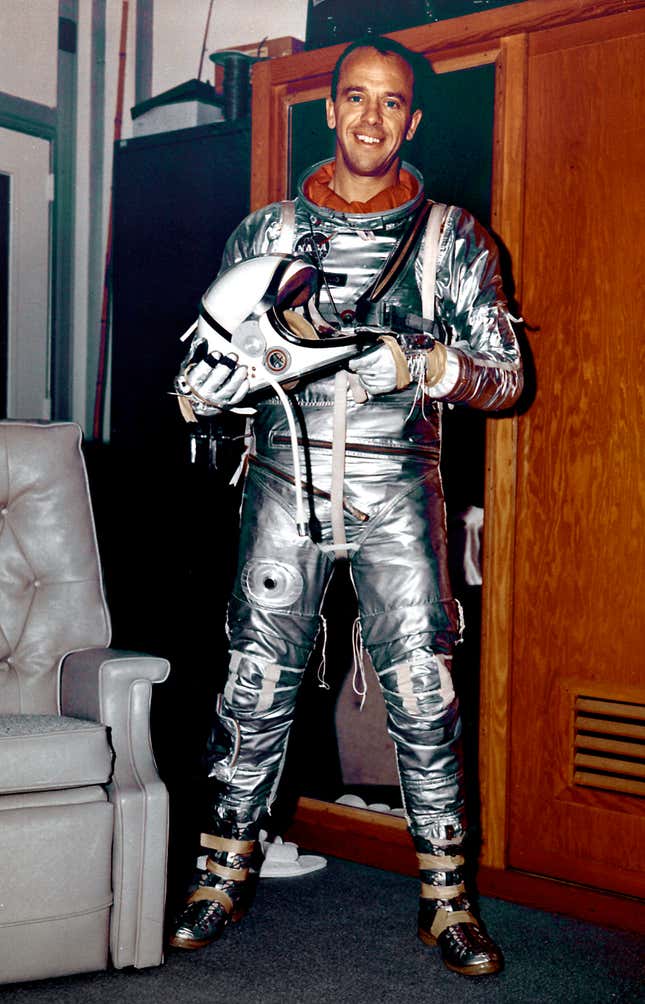 When asked about his dream items, Livingston said he'd like to see Neil Armstrong's ukulele, which Armstrong used to pass the time in quarantine after he returned from the moon. That would certainly make a nice companion piece to Canadian astronaut Chris Hadfield's guitar, should that ever go to market.